Modern Weddings: Using Social Media on Your Wedding Day
Everywhere you look in Newport, people are connected and networking, whether it is with good friends via Facebook or with the happenings of the world thanks to a live Twitter feed. Whether you personally like it or not, there is no doubt that social media has changed the way we live and, in this case, plan and celebrate our wedding days. Inevitably you will be connected to social media throughout your wedding planning process and you can bet that almost each and every one of your guests will arrive with a phone, camera, iPad, or some other gadget of their choice, so using social media brings up very important questions when it comes to your wedding day. We are here to tackle those tough questions of figuring how and when to include social media into your big day.
Determine Your Priorities
Every couple is different. Therefore, every couple has different priorities, needs, and personalities. An important step is determining how to use social media in your wedding day is to figure out what about social media is or isn't important to you. For example, are moment by moment updates from your wedding day feeding into Twitter and Instagram essential to making your day special? If so, then perhaps you should not only embrace, but encourage your guests to use social media throughout the day. However, if it is more important to you that your guests be in the moment and listen why you and your fiancé exchange vows, then perhaps requesting an unplugged ceremony is the way for you to go. Again, it's all about figuring out what details matter to you and remembering that one option isn't better than the other. It's your day, have it your way.
Make Your Preferences Known
Like we mentioned before, most of your guests will definitely arrive fully-equipped to stay connected to social media. However, some will not. Therefore, it is essential that you make your preferences on when and how to use social media known. However, being tasteful and polite is key. There is no need to post a huge sign that broadcasts a rude message about your social media preferences or to be mean to a person who doesn't follow your request. That said, there are ways to address the topic. For example, consider having a sign at the guest book table that politely requests that guests turn off their electronic devices for the duration of the event (or any specified time you choose). Also, you can appoint someone to remind guests about your unplugged request as the day goes on or have your officiant mention it before the ceremony begins. If, on the other hand, you would love to have social media throughout your day, then make that known as well. You can also post a sign or pass out programs with ways to connect to your various wedding accounts. Either way you go, there is a creative and polite way to ask guests to comply with your wishes.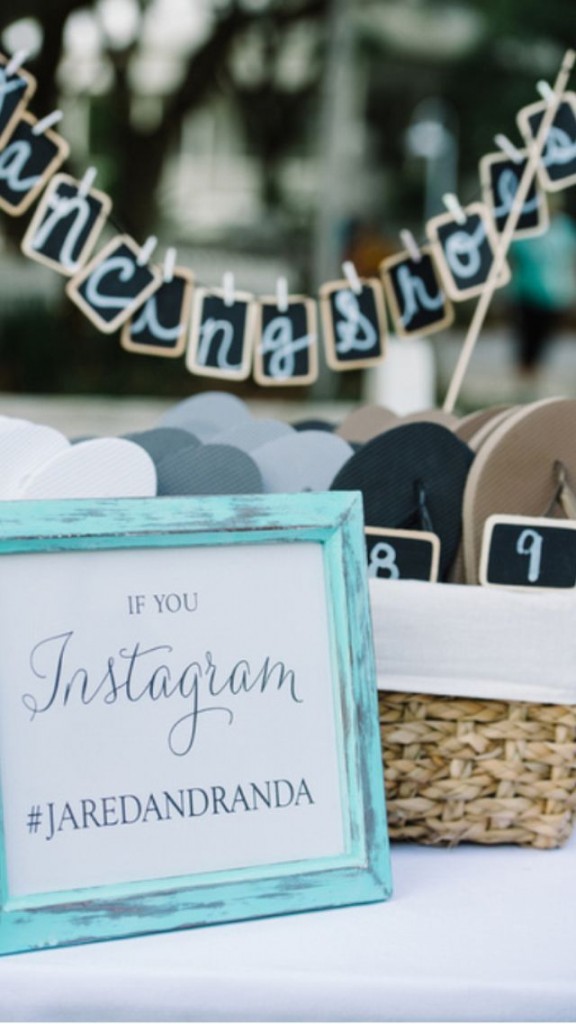 Photography by: Dear Wesleyann
Decide On Your Sites Beforehand
When you choose to include social media in the celebration of your wedding day, it is imperative that you decide what sites to use before the day arrives and to set up accounts. Whether you want to create a hashtag for the event, to create an online space where everyone can upload their photos, or to create a live stream of the day for those who cannot attend, you must do so early. There are tons of social media options to choose from — apps, picture databases, hashtags, live streams, etc. —  By determining which ones you would like to include,  you can direct guests to those sites and join in on their social media fun as well! Also, it is important to not go overboard with social media sites. Keep it simple and confined to a few sites and guests will be more willing to contribute.
Use It To Stay Organized
One of the best ways to utilize social media is to treat it as an organizational tool. One easy way to use social media in your wedding without it necessarily distracting from the wedding day itself is to use it in the planning stages and to inform guests about important information. Create a Facebook page, a website, or use one of the various online tools. You'll see that it can make organization a much easier task. Plus, what's a faster way to send out a quick message regarding a venue change due to weather than through social media? Even if you aren't a big fan of social media, there are definitely some huge benefits to using it, especially when it comes to the planning and communication stages.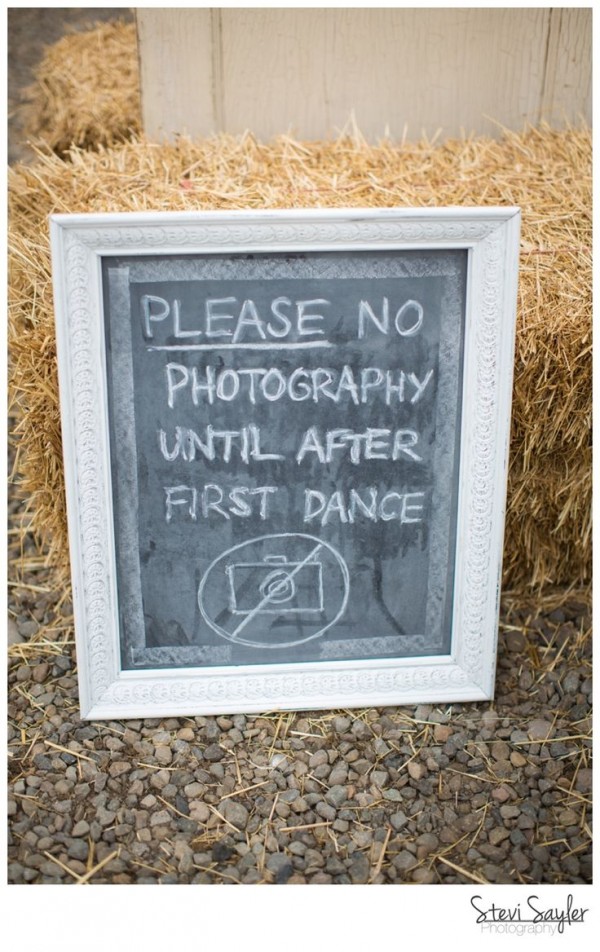 Photography by: Stevie Sayler Photography
Don't Abuse It
Social media can be very useful at times, but one of the biggest problems we see come up time and time again is brides abusing it. A social media site is not the place to complain and vent about the wedding, to post every single detail (and spoil it for others), or to confront wedding drama. There is a time and a place for using social media and complaining hour isn't one of those times. Also, social media is not the way to invite guests to the wedding or to ask for wedding donations (yes, we've seen it all before). The best advice is to keep it tasteful and classy and to use social media as a tool, not as a place to discuss your frustrations and budget problems.
Leave The Updates To Your Guests
Your wedding day is only one day and it goes by very quickly, so make sure you enjoy every moment. If you are glued to your phone and always working up a clever new tweet, then you definitely aren't in the moment and you are missing out on the very special parts of your day. On this day, leave the social media updates to the guests. We promise that there will be plenty of great moments updated on Facebook, tons of adorable tweets, and lots of hilarious videos posted on Youtube. There is no need for you to miss out on actually living the moment by being too busy trying to preserve that very same moment. So enjoy the day being with the love of your life!
We all know that social media has its pros and cons, so decide which cons and which pros are important to you and will add or take away from your wedding day — make plans from there. Remember, the wedding day is about you and the person you love, not notifying the whole world with a play by play of each special moment. So figure out where it fits into your day and enjoy the results later!