Honeymoon: French Polynesia
Happy Thursday everyone! We have a travel specialist, Arlene Brenner to give us the inside scoop on one of the best places in the world to celebrate the beginning of married life. Today, Arlene takes us to Tahiti or, officially, French Polynesia. Comprising more than 118 islands, each with its own unique features, there's no shortage of romance to be found there. Umm can you say private over-water bungalows? So sit back, pour a glass of wine…or maybe a frozen cocktail and let Arlene transport you to some of her favorite accommodations on the islands.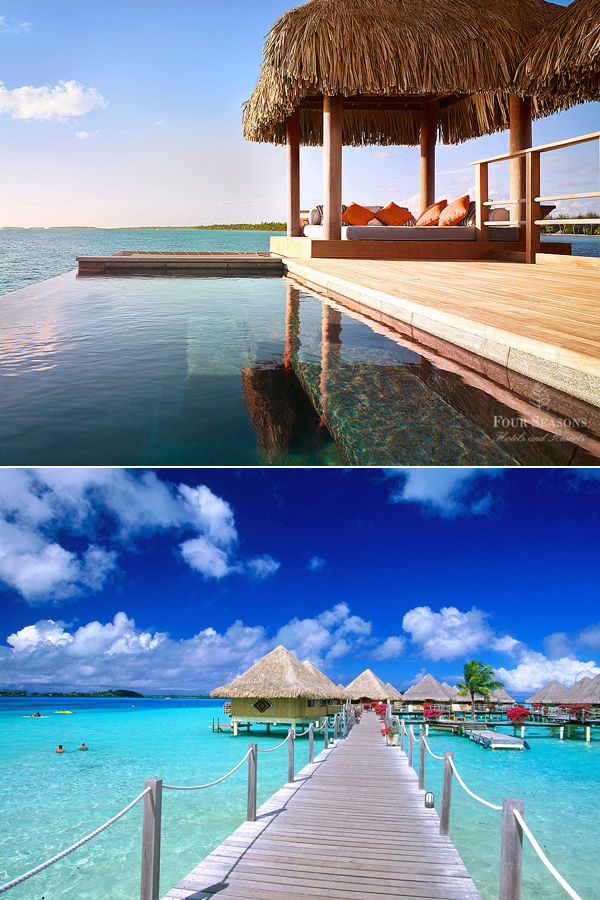 Moorea…known as the Magical Island:
Moorea is a Polynesian paradise. Often thought to be James Michener's mythical "Bali Hai," it is a magical island of beauty where emerald mountains rise from sandy shores, towering over plantations, palm fringed ivory beaches, and shady lagoons.  Moorea attracts visitors to explore, to discover the villages and boutiques, restaurants and hotels, which dot the waterfront road, interspersed with uninhabited beaches and secluded coves. Experience Opunohu Bay, play with the dolphins or simply relax along the endless, silky soft sandy beaches.
Bora Bora…known as the Romantic Island:
Undoubtedly the most famous island in Polynesia, Bora Bora is surprisingly small. But what this tiny gem lacks in size, it makes up for in beauty. At the center of this dramatic setting the chisel-like bulk of MountOtemanu rises sharply out of the gentle lagoon, a palette of blues and turquoises. Underwater coral formations teem with countless brightly-colored fish, while a pod of playful dolphins breaks the shimmering surface, and an outrigger canoe glides lazily by.
Life here is casual, relaxing, creates a sense of peace and well being. A place of beauty, warm waters, and gentle climate, Bora Bora is an enchanting island, and how lucky you are to have the experience of honeymooning in the land of beauty.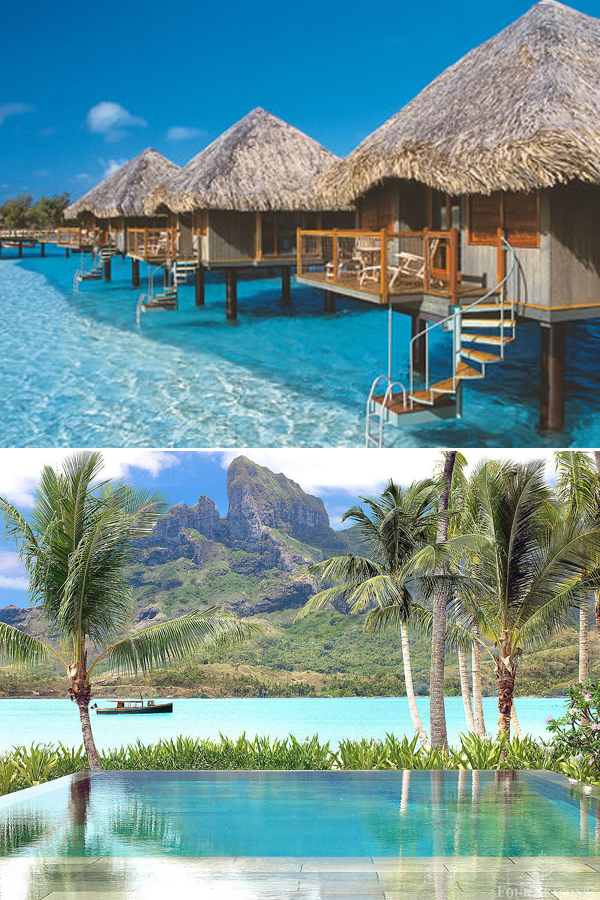 Huahine… known as the Garden of Eden:
Huahine lush with vanilla plantations, banana groves, and taro fields, Huahine, the least explored of the Society Islands is a dream come true.  On its shores, coconut palms sprout in untamed profusion, seperated from the sea by a narrow band of powdery white sand.  This often overlooked island is trending to become a must see for honeymooners.
Tahaa…known as the Vanilla Island:
Tahaa island  is known as the Vanilla Island because of its many plantations. This is a low-key island with few beaches on the main island but with beautiful white-sand jewels on the northern motus. These motus are now home to some of French Polynesia's newest luxury resorts, including the Tahaa Private Island and Spa, the most luxurious of the Pearl Resort Hotels. A handful of smaller family pensions are found on the main island.
Share with us and PLEASE Comment- we want to hear where you plan on going on your honeymoon, or tell us about where you went?!  We would love to help those looking for a honeymoon spot… so go ahead- leave a comment!
Photo Credits, Top to Bottom: Bora Bora Four Seasons Hotel & Resort, Matira Point Bora Bora City Pictures, Coastal Style, Bora Bora Four Seasons Hotel & Resort