A Fun-Filled Rehearsal Dinner at the Newport International Polo Field
With all the concentration that's often placed on the wedding day itself, many couples tend to forget all about bringing a bit of local and personal character to their rehearsal dinner. The couple who planned this fun-filled rehearsal dinner, shared by Jaclyn L Photography, definitely didn't fall into that trap — they hosted a rehearsal dinner that was quite literally overflowing with Newport-inspired details and fun! Wanting to give their guests a taste of genuine Newport culture, Mason and Lisa created a day-before-the-wedding celebration that allowed their friends and family to not only enjoy delectable Newport foods prepared by Milk and Honey Bazaar and signature beverages crafted by Bellevue Wines & Spirits, but a roaring game of polo at the International Polo Field in Newport!
Instructing their guests lady guests to don society hats and sundresses and their male guests to dapper it up in bow ties and seersucker suits, the Mason and Lisa took every care to make sure that even the friends and family at their rehearsal dinner had a New England flair about them. The decor, designed and executed by the talented Exquisite Event Design, of course, was also accented with special, locally-inspired elements. Yellow parasols were handed out to guests so they could enjoy the match while enjoying a bit of shade and seersucker and burlap koozies were available for guests to dress their drinks in classic coastal style. And, on the outskirts of the field, beautiful, mismatched outdoor tables and chairs were set up so that friends and family could enjoy great times mingling with the couple and jump into a roaring game of corn hole.
So what about you, Newport Wedding Glam'ers — are you as totally smitten as we are with every detail from this unique Newport rehearsal dinner?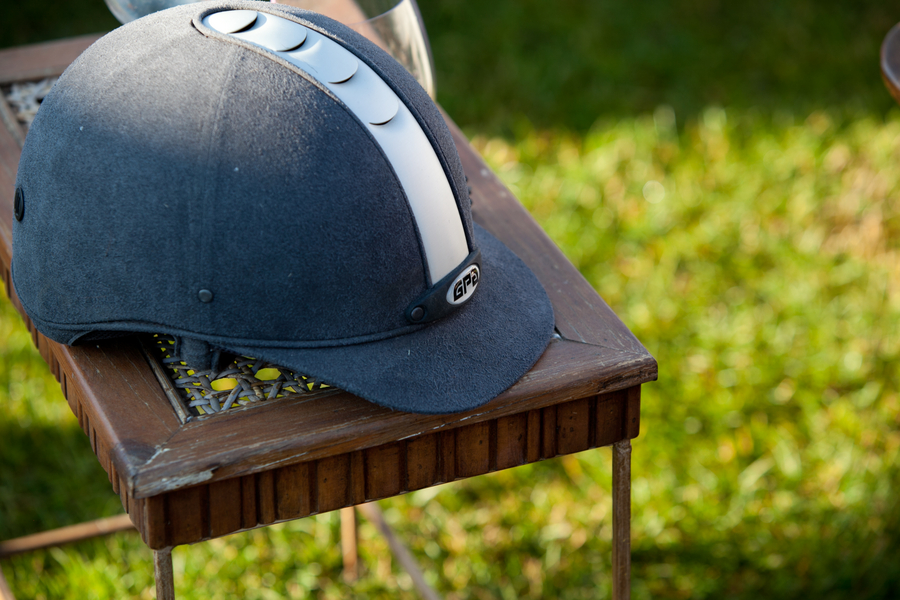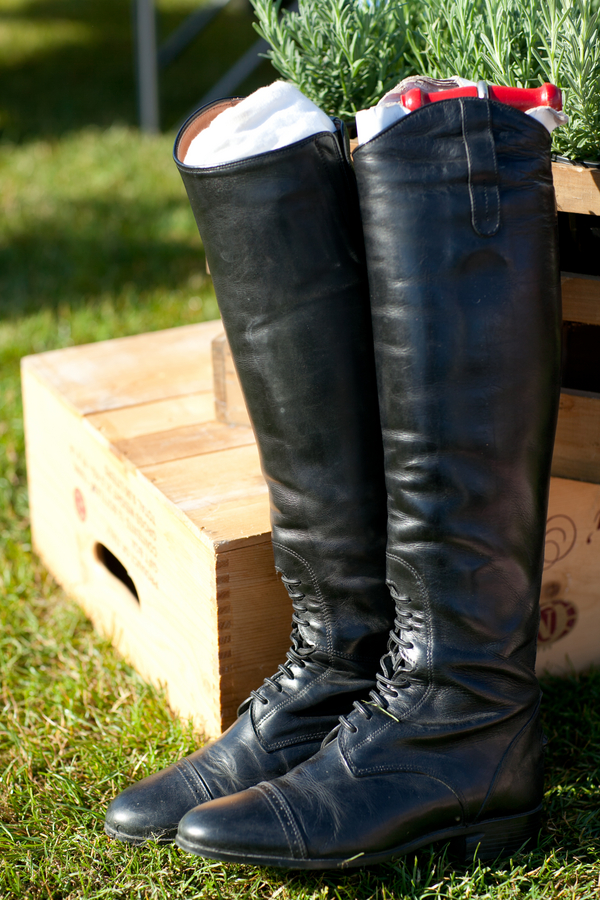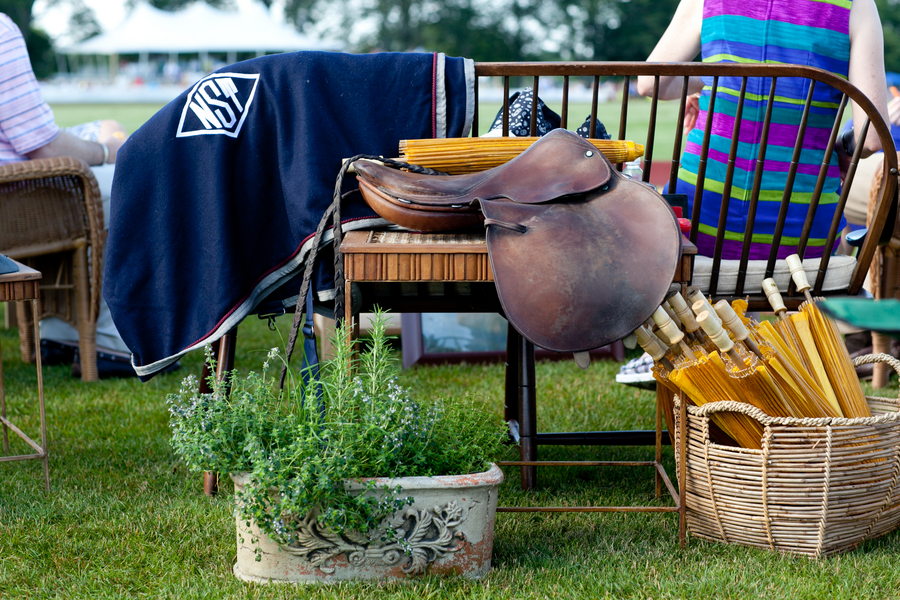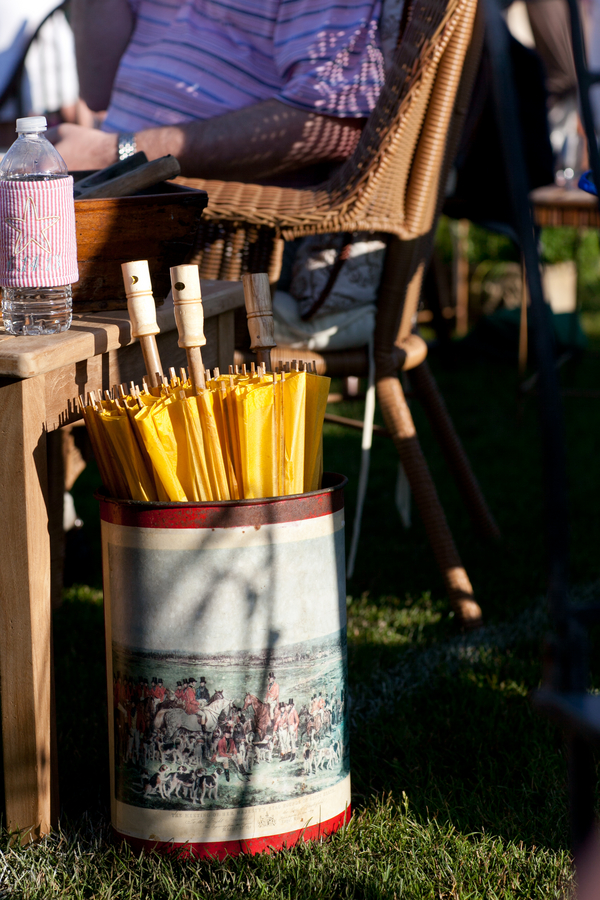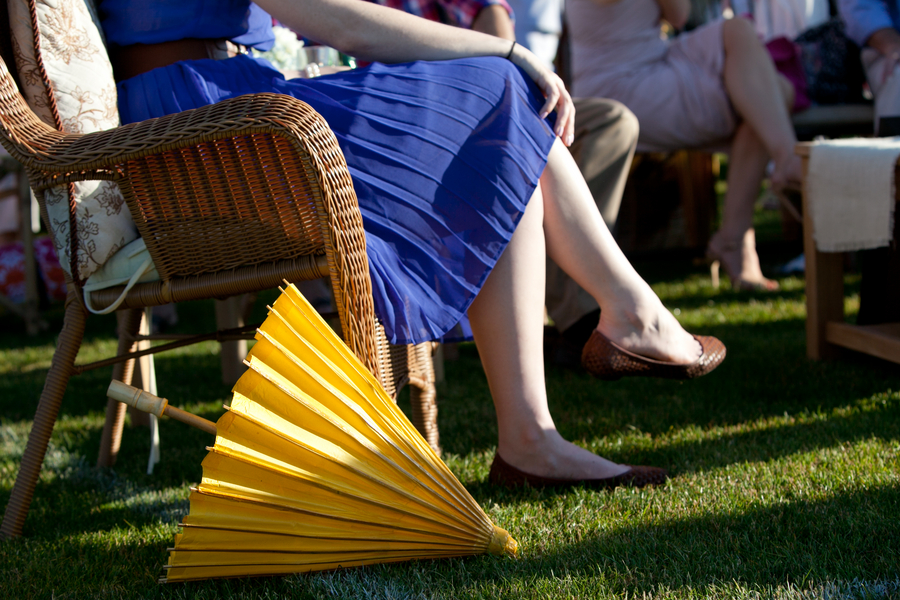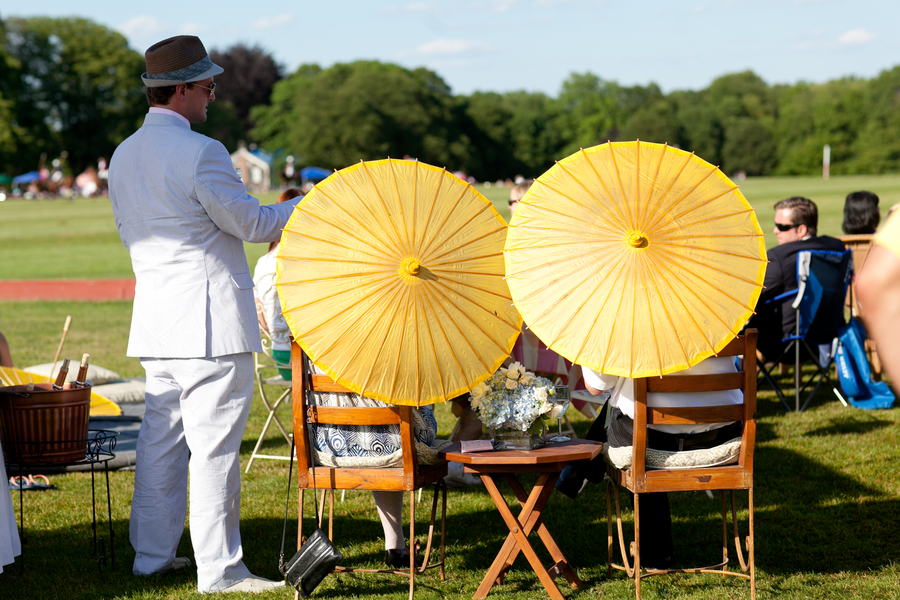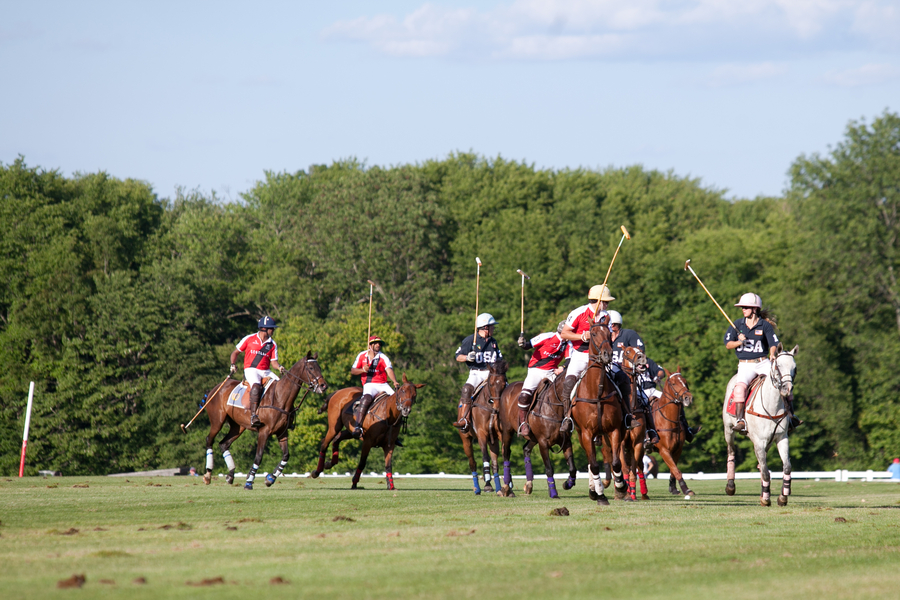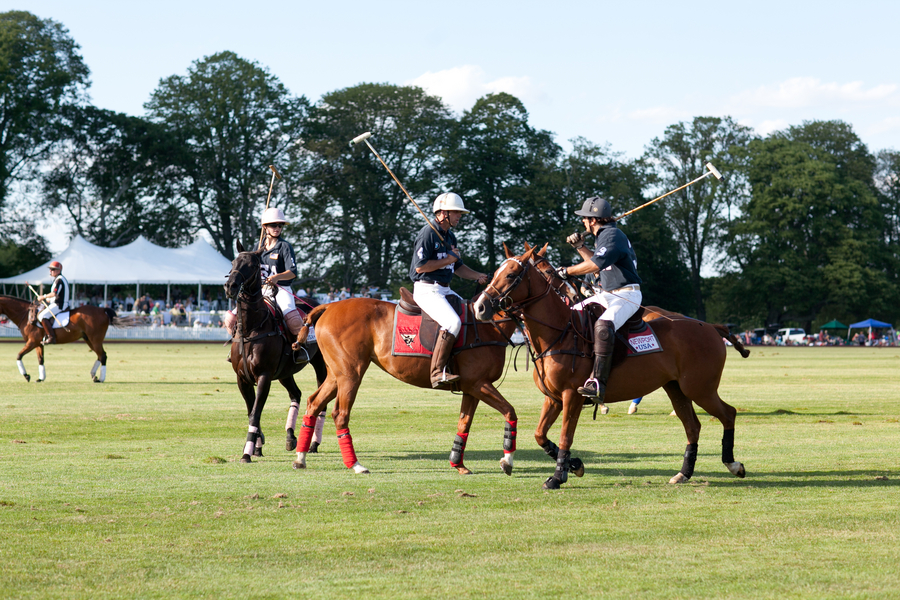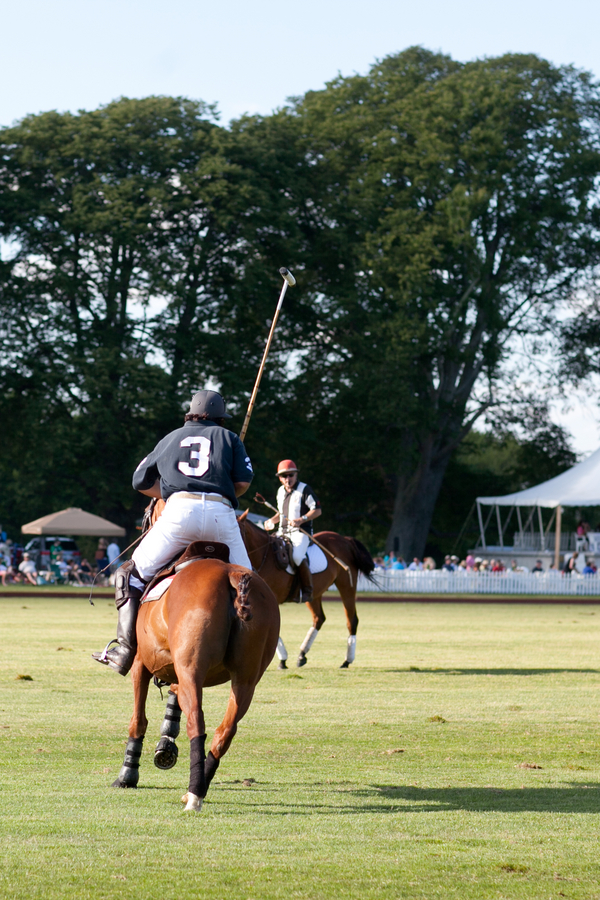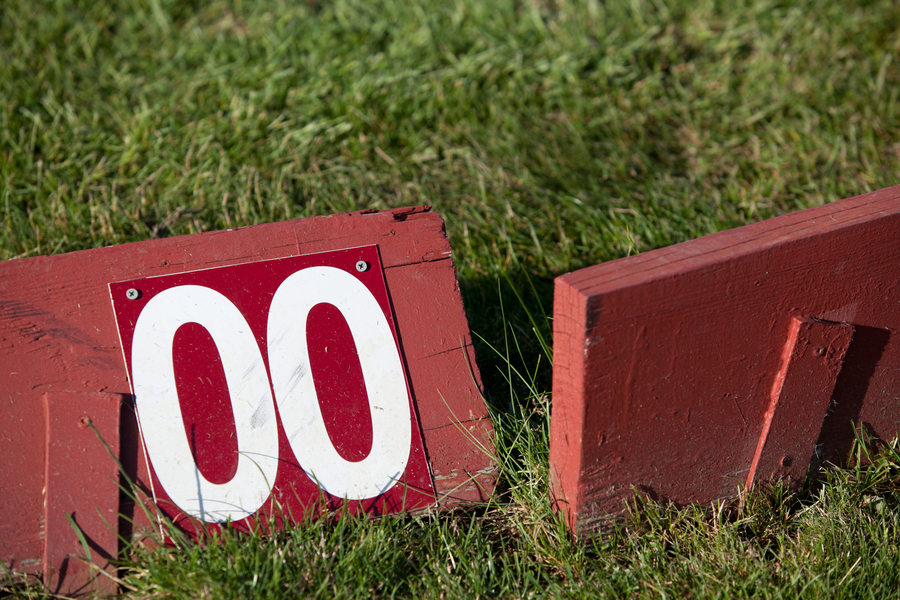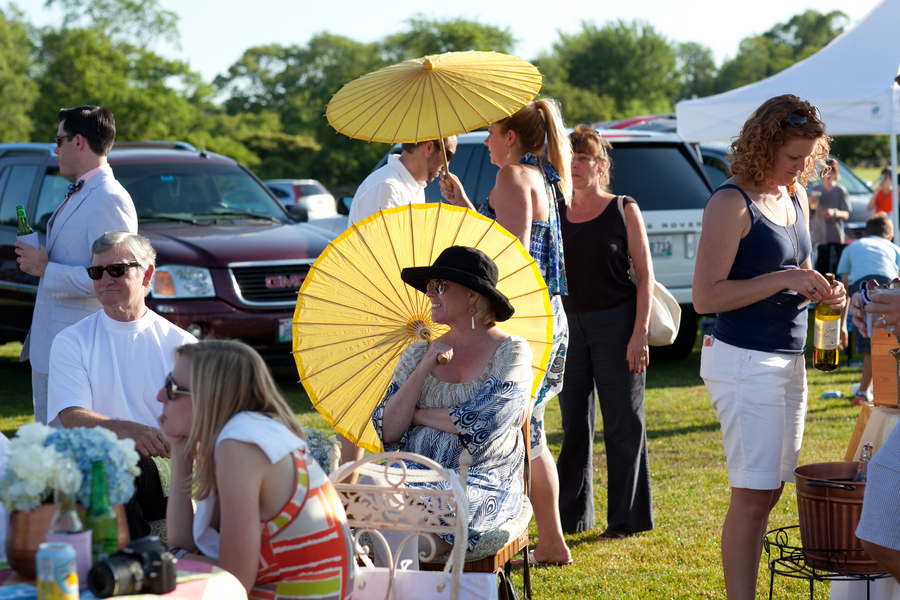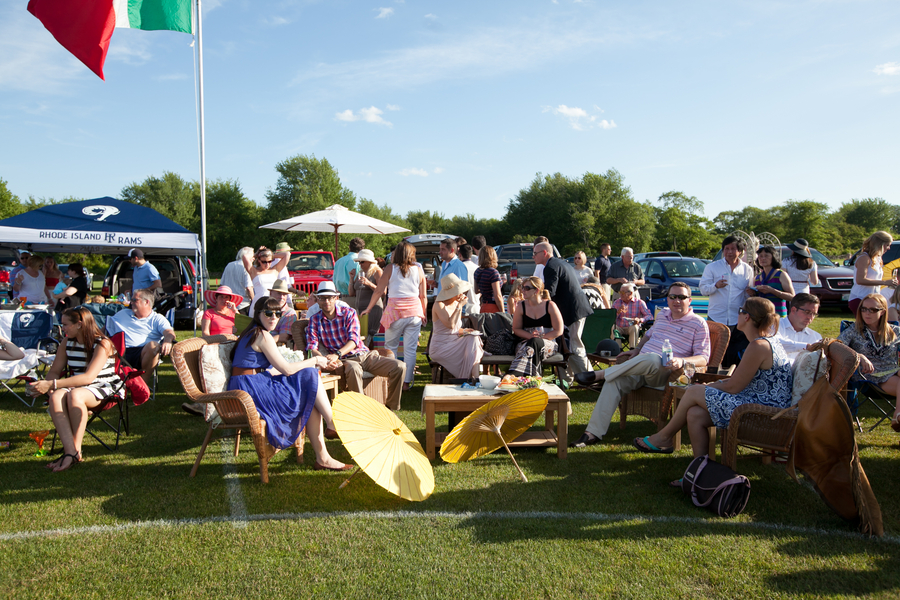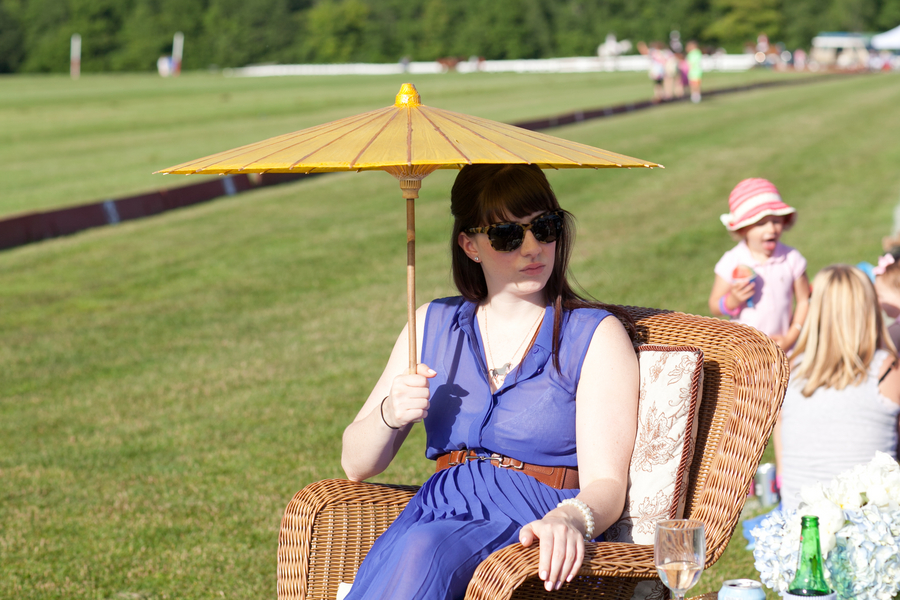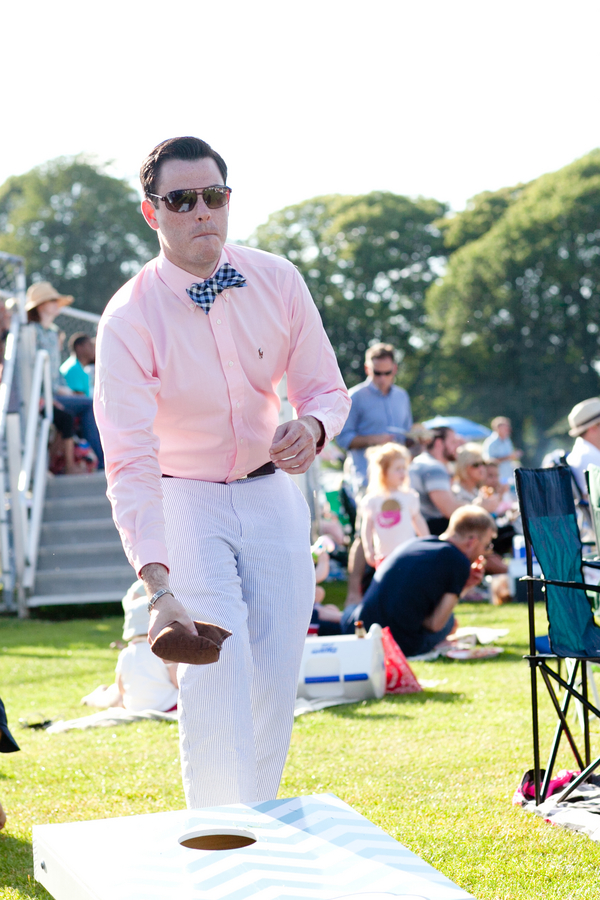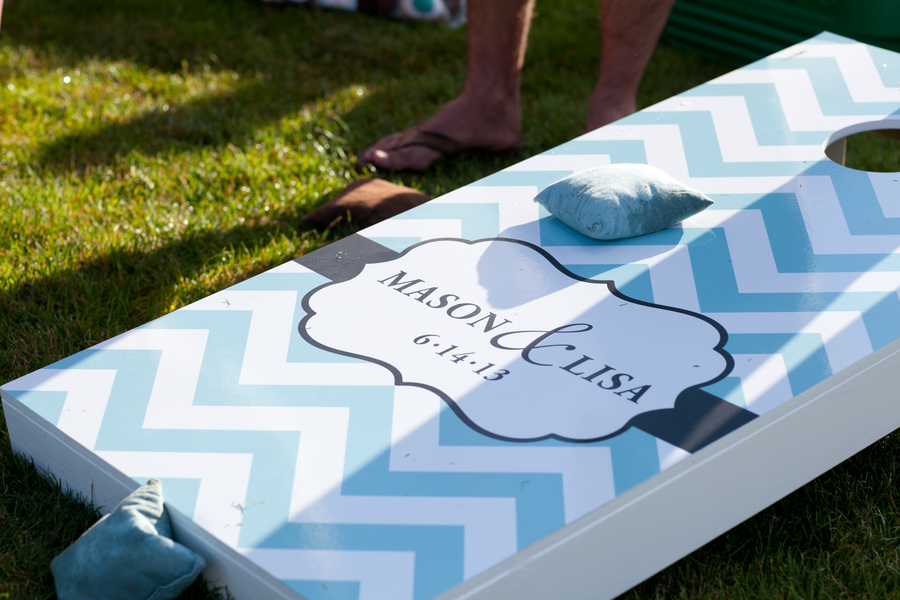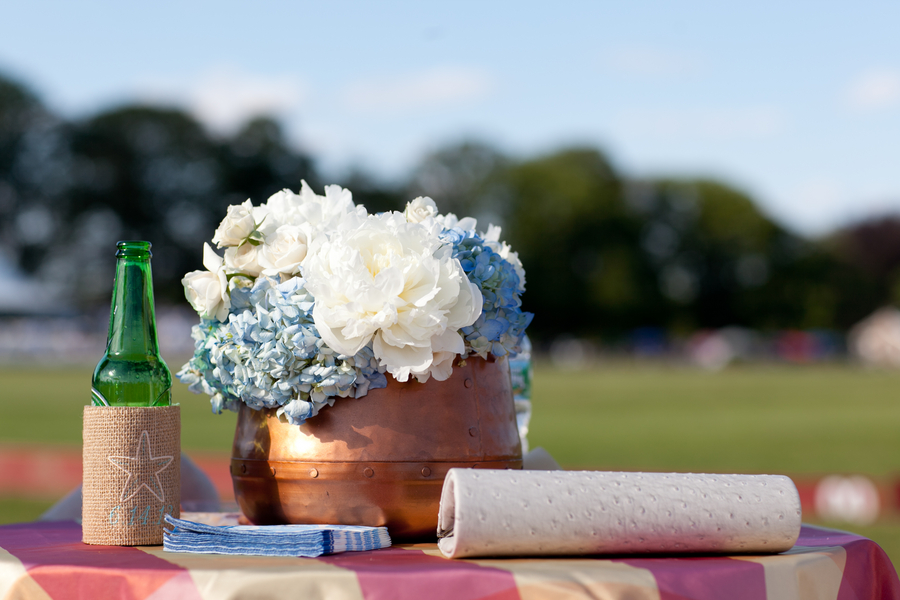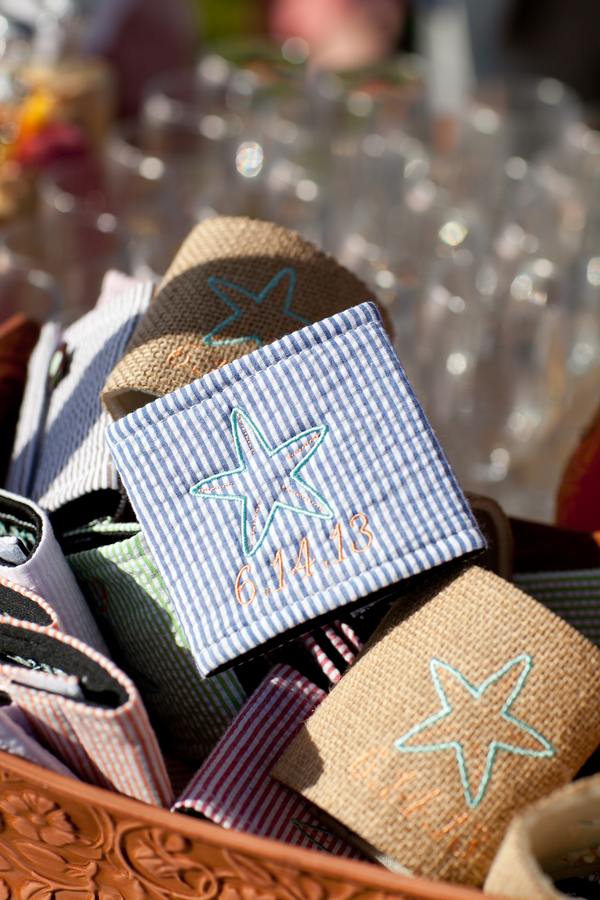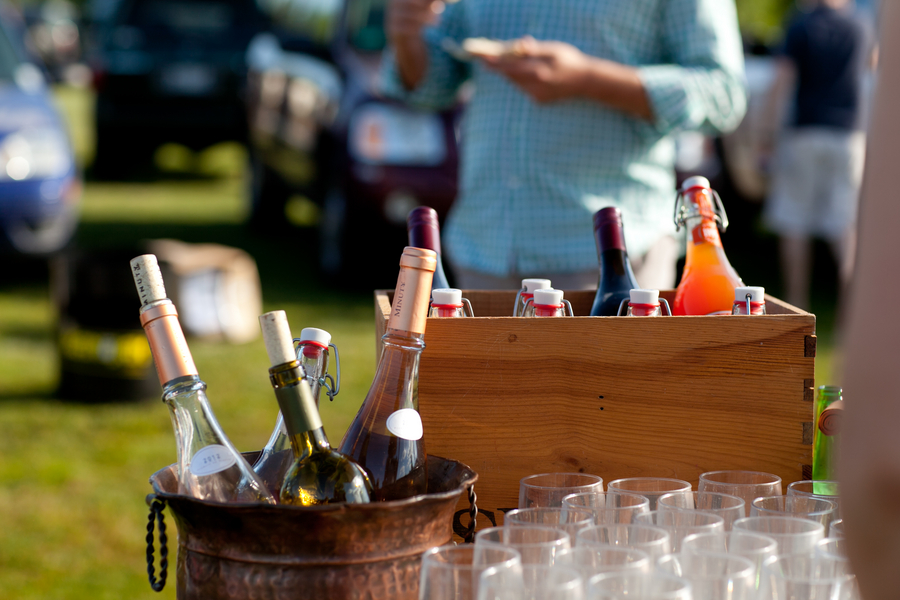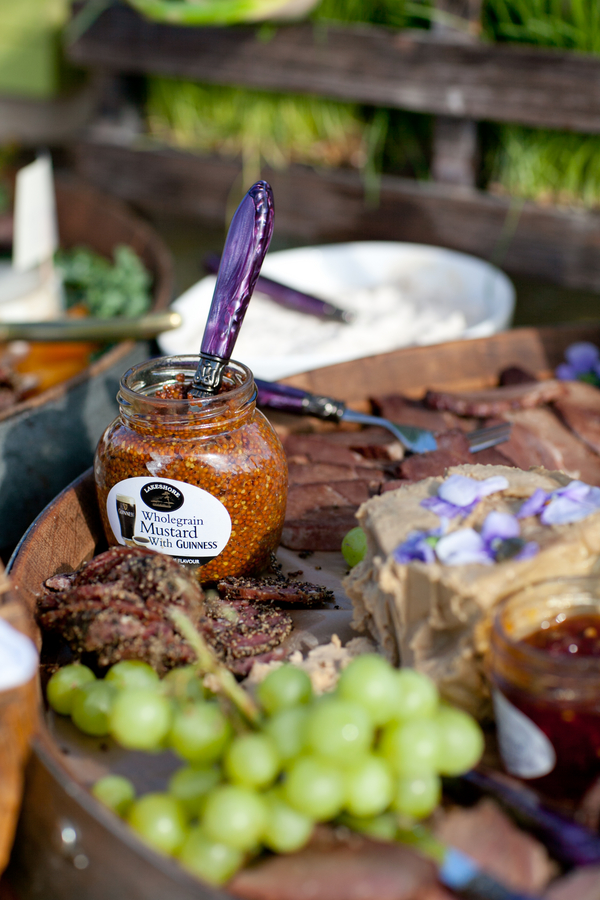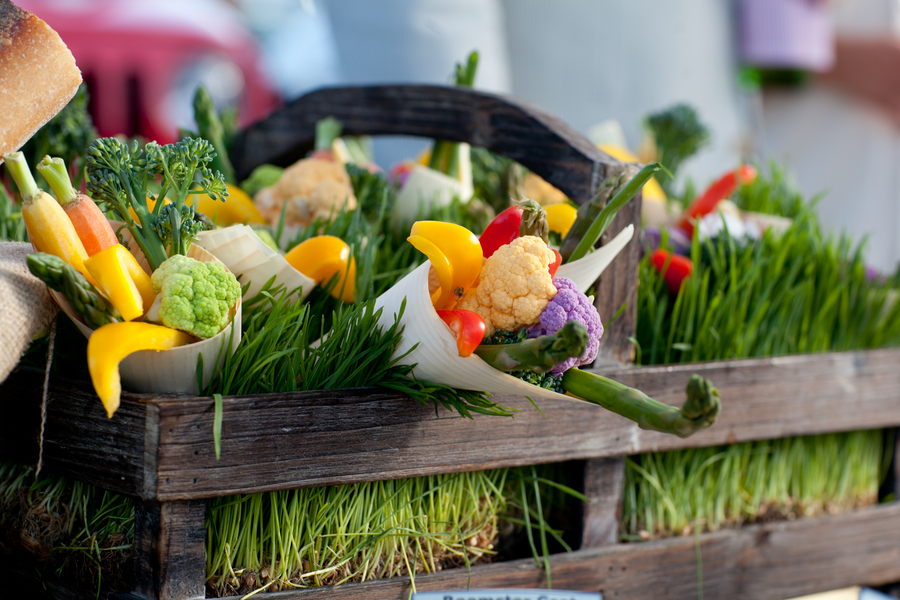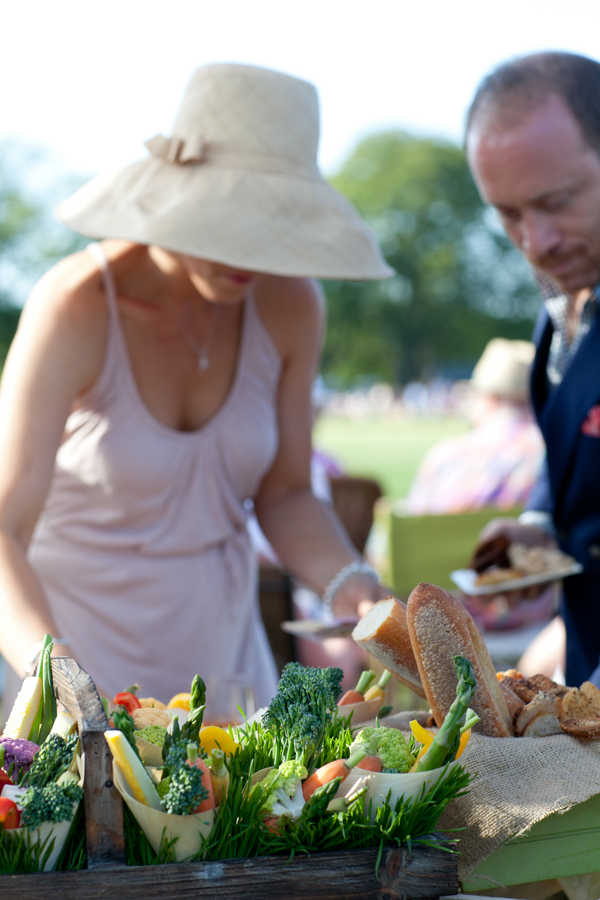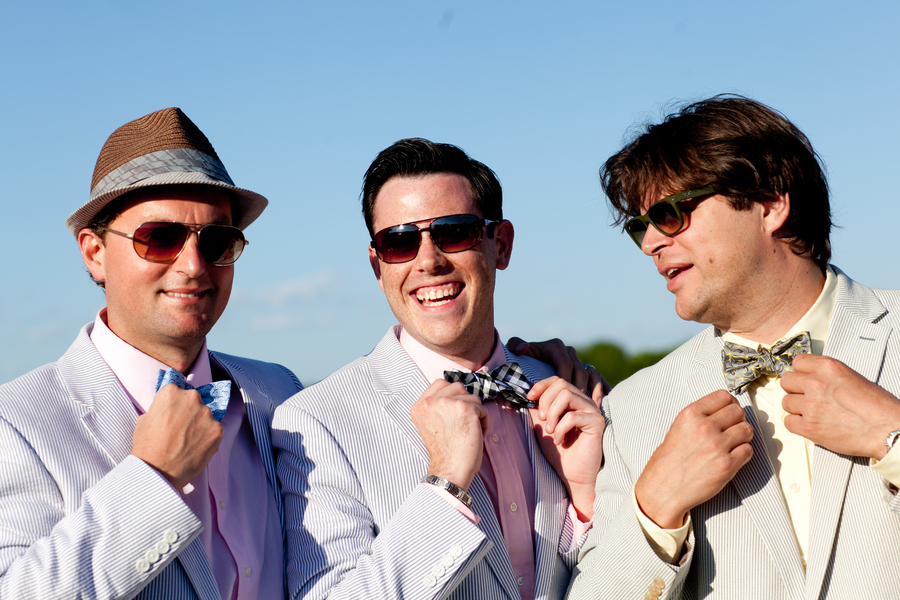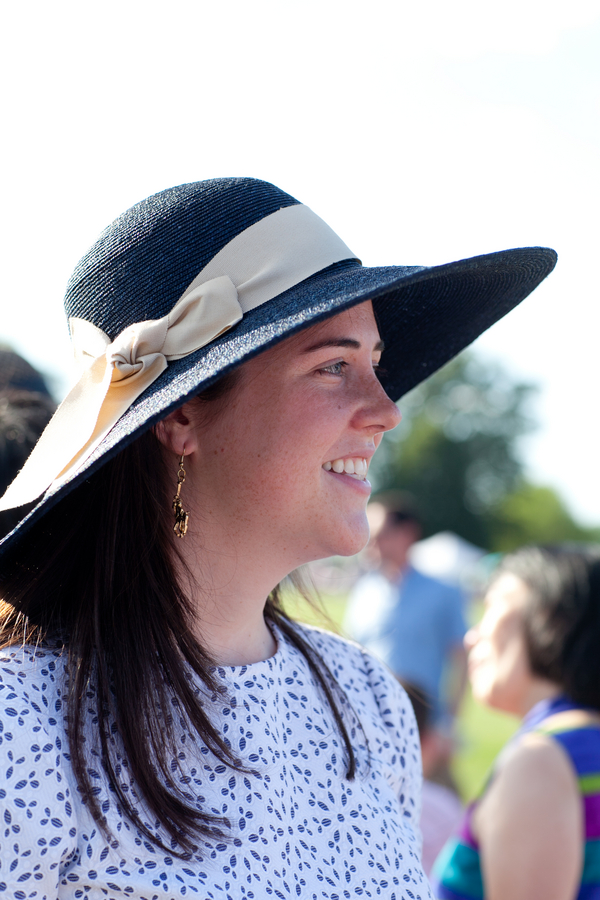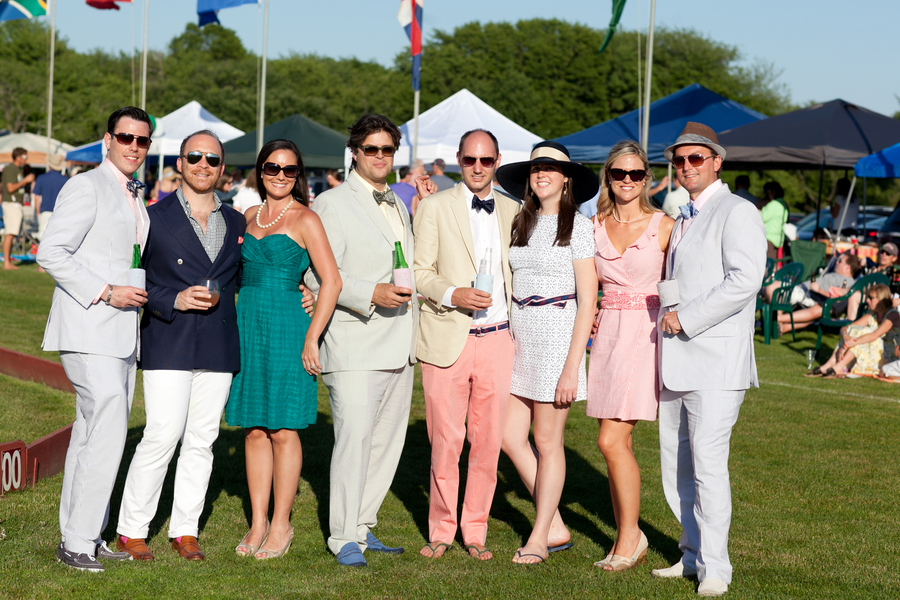 Photographer: Jaclyn L Photography//Location: International Polo Field//Decor & Design: Exquisite Event Design//Food: Milk and Honey Bazaar//Beverages: Bellevue Wines & Spirits