Real Celebrations: Laura & Martin Clambake Rehearsal Dinner!
We've talked before about how we love when our Newport and New England couples incorporate traditional clambakes into or around their special day. Laura and Martin did just that and were kind enough to share with us the fabulous details of their flawless rehearsal dinner at the Eisenhower House which was catered by McGrath's Clambakes and photographed by Carrie Rodman. The tradition of a clambake dates back to the early New England colonists and is still practiced quite authentically in the Newport, RI area as food is baked on a bonfire of rockweed creating a balance of flavors. Perfection! The decor was provided by Stoneblossom and Rentals Unlimited and the grooms cake by Confectionery Designs!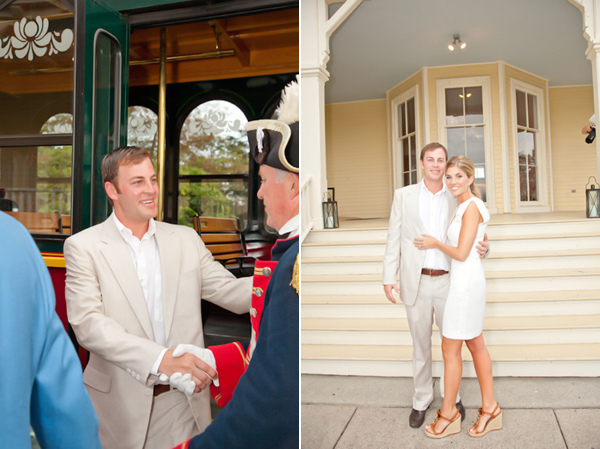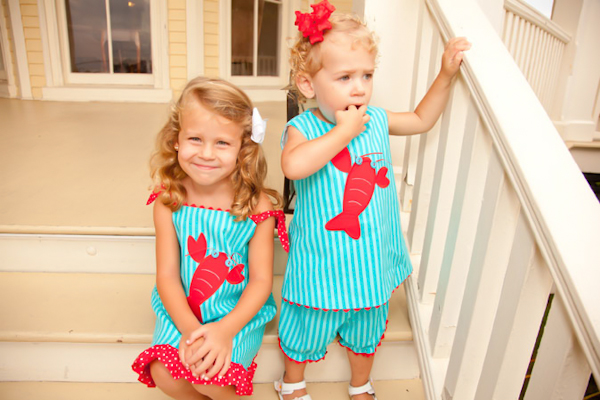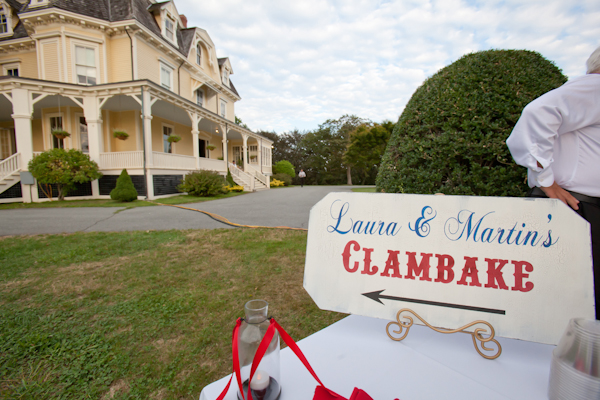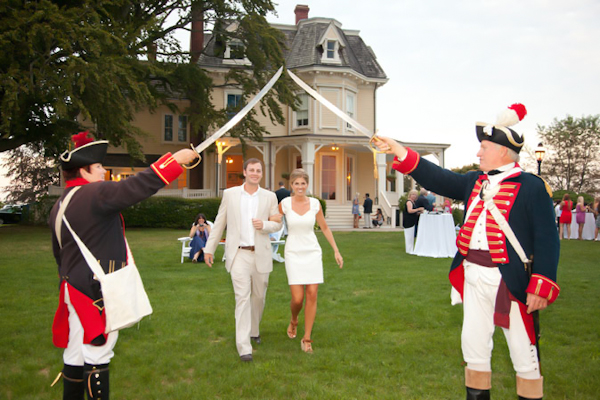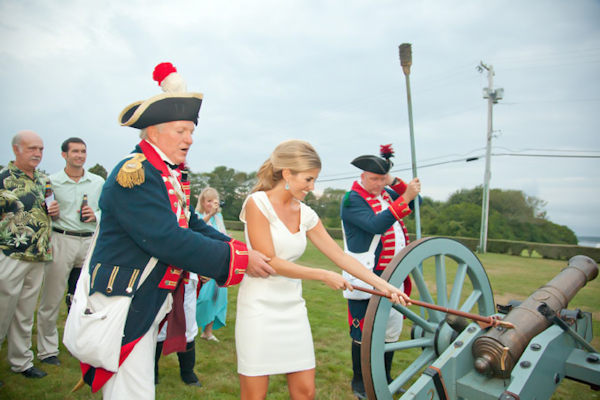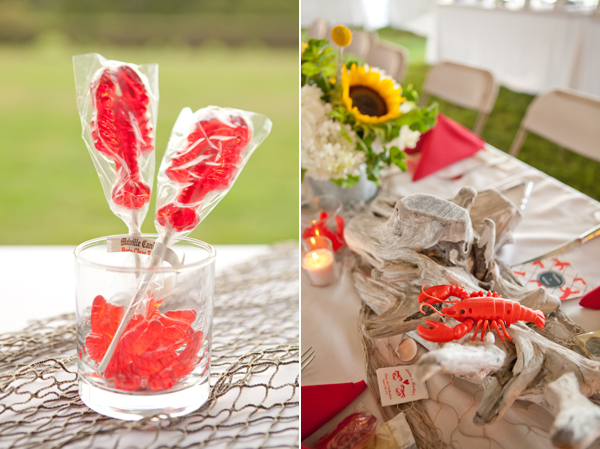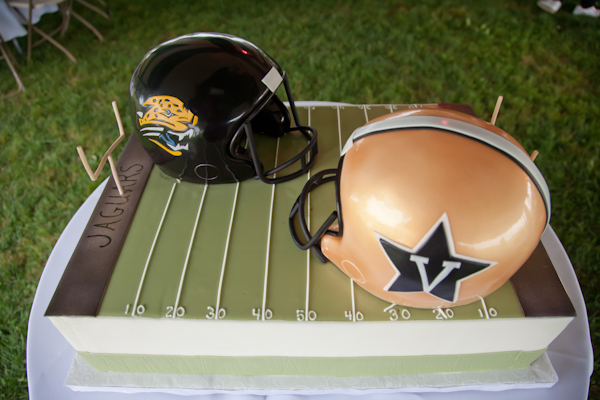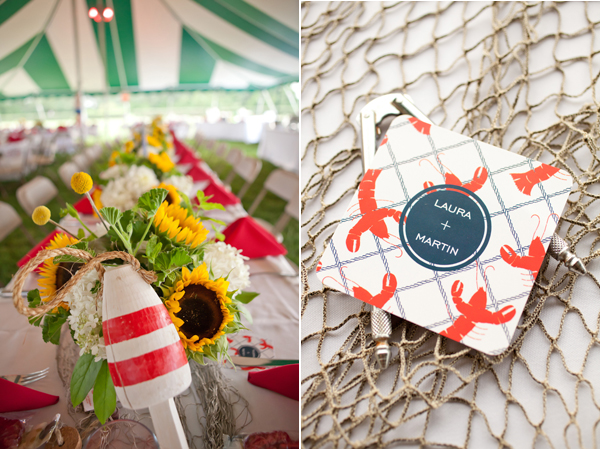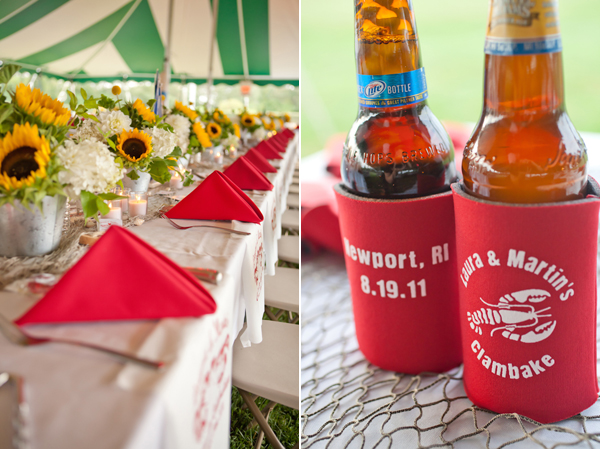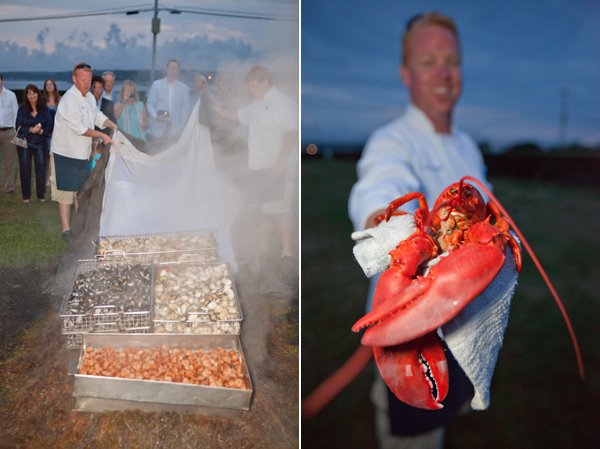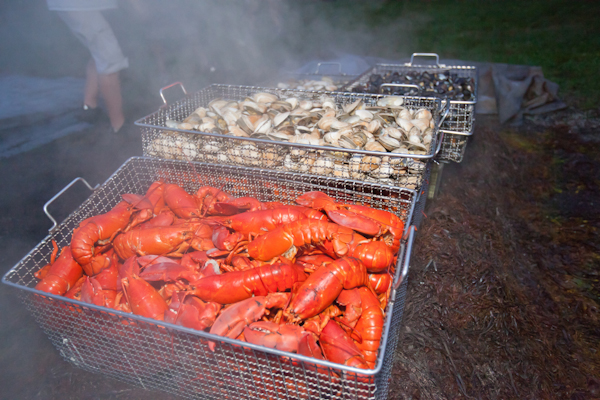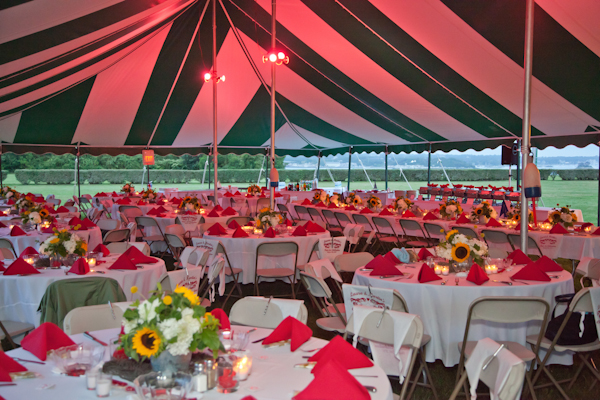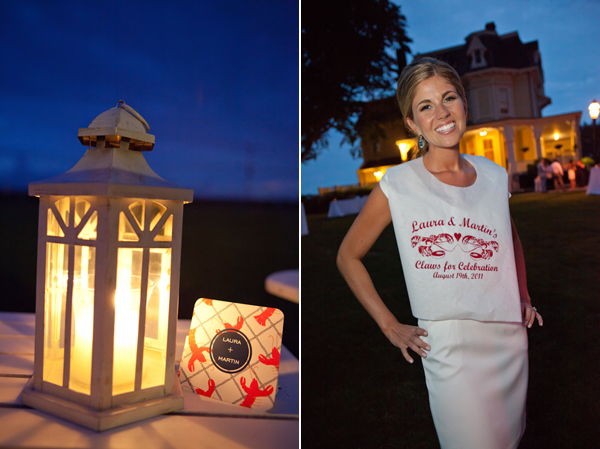 NWG: Who hosted this event and had you always considered doing a traditional clambake?
Laura: My husbands parents hosted this event for our rehearsal dinner. I had heard from Raina about how special these events can be and I immediately wanted to have one! After convincing my in-laws how special it would be, we both set about planning this event.  This event is still talked about amongst our guests as something so uniquely New England that they had never experienced. Many of our guests are from the south and had never been to New England, nevermind Newport, so this was the perfect way to showcase a special tradition.
NWG: Did you invite all of your guests or was it a small rehearsal dinner?
Laura: We invited all of our guests to the rehearsal dinner. We were so lucky to be able to do so and I felt it was only polite to invite everyone as it was a destination wedding and people had traveled so far to be there – I wanted to keep them entertained and show them a great time!
NWG: Can you tell us about the clambake experience with McGraths in particular?
Laura: I could not say more great things about working with McGraths – they are truly the staple of the New England Clambake and make the event not only exciting for the guests, but also run completely smoothly.
NWG: What are some of the details that were incorporated into this Clambake Welcome Dinner?
Laura: I had such a great time planning details for this event! I had a custom "Laura & Martin's Clambake" sign painted on Etsy along with nautical lobster coasters, personalized bibs and even wetnaps! The lobster theme was so fun to work with. My mother in law picked some great table scapes with large sun flowers and some nautical elements like netting and ropes along with lobster lolly pops and candy.
NWG: We heard the groom had a big surprise for you, tell us all about it?!
Laura: Upon my arrival to the clambake, I was unexpectedly greeted by the Artillery Company of Newport in full on old fashion garb! At first I had no clue who they even were! It turns out they were there to add some extra flair to the event, allowing guests the opportunity to shoot an authentic cannon. This was a private joke between Martin and me, as we had always talked about having fire works at our wedding – that wasn't exactly feasible, so this was the next best thing!
NWG: What kind of decor was there and was their transportation provided?
Laura: The decor was provided by Stoneblossom and Rentals Unlimited and consisted of adironack chairs, lanterns, cocktail tables and checked table clothes – along with galvanized pail floral arrangements with sunflowers. We provided Trolleys from Viking Tours to and from the event.
NWG: What did you serve as desert, did we hear Groom's cake?
Laura: Confectionery Designs created the most unbelievable grooms cake for us featuring helmets of Martin's two favorite football teams – The Jaguars and Vanderbilt University. I was completely shocked and amazed with how realistic it came out! This was my gift to Martin (I tried to make it a surprise, but decided in the end it was more fun to get him involved in the tasting and design).
NWG: It sounds like such an amazing night, what are your favorite memories of the evening?
Laura: My favorite memory of that night is sitting under the warm, cozy lighting of that green and white striped tent surrounded by all of our loved ones, and hearing the toasts from our friends and family.
Venue: Eisenhower House, Catering: McGrath's Clambakes, Cake: Confectionery Designs, Florist: Stoneblossom, Photographer: Carrie Rodman Wedding, Transportation: Viking Tours, Music: Blackstone Valley Bluegrass