Real Engagement: Laura & Martin
Thanks so much to Laura and Martin for sharing their spectacular New York engagement shoot by Carrie Rodman Photography with us! The happy couple tied the knot in Newport, but decided to mix things up by having their e-shoot in a place that was close to their hearts: New York City. Check out the letter below from the bride, with her favorite moments and tips for engaged couples looking to schedule a shoot of their own!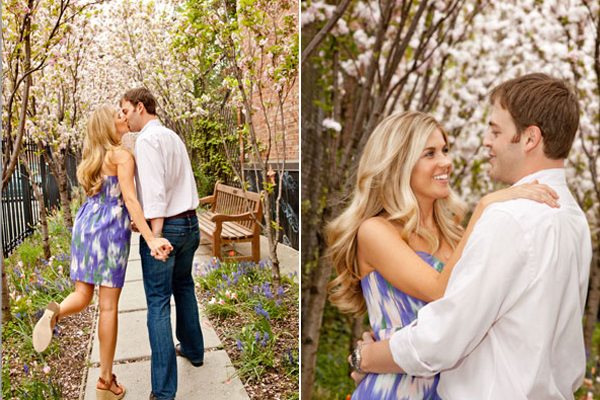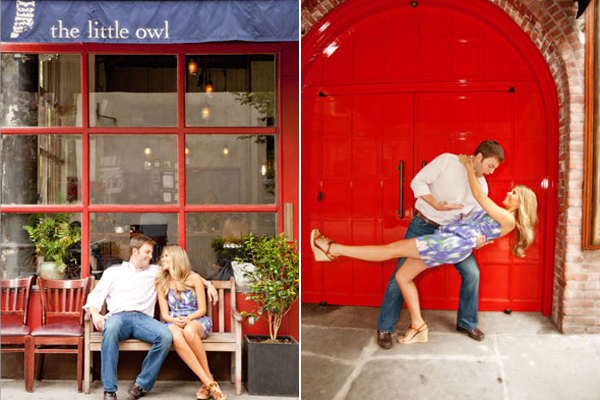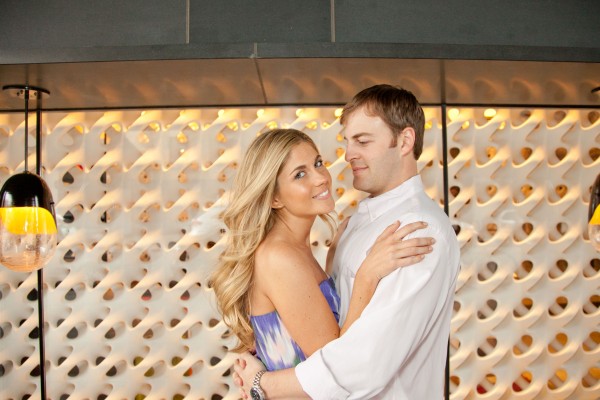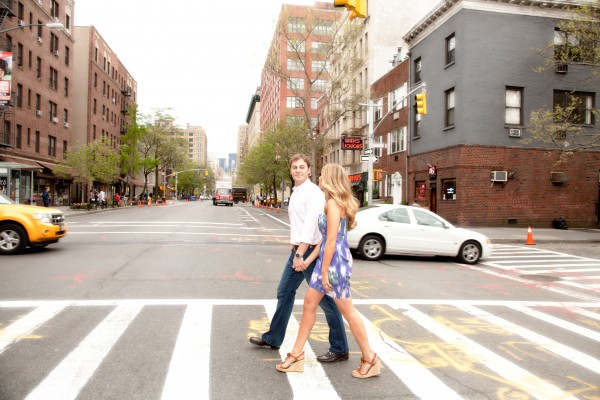 From the bride:
"Our engagement session was on a gorgeous day in late April and despite a little wind all of the trees were in bloom. We had decided to do the shoot in our neighborhood in New York because it is such special place to us and it provided some variety knowing that all of our wedding pictures would be in a very different location in Newport. We kicked off the shoot with a few mimosas both to loosen up and to celebrate our photographer Carrie's birthday. We walked the streets of the West Village and shot photos in front of some of our favorite neighborhood spots. We even ran into the whole cast of Glee shooting on Commerce Street, though they may have thought Carrie was the paparazzi!
We then cabbed it down to the Meatpacking district in hopes of getting some shots on the Highline. Unfortunately, the wind got in the way of that idea, but we got some great shots in front of the Standard Hotel instead. Deciding we had all we needed, we called it a day at the Standard Beer Garden and continued the celebration. We used the photos for our guestbook and framed in the lounge at our Newport Wedding this summer! For anyone on the fence about doing an engagement shoot, I would highly recommend it as it allowed us to get comfortable with our photographer and learn what works best (mimosas helped with that), this made our wedding day photos more natural and we could really relax on our big day!"
Photography: Carrie Rodman Photography, Wedding Planner: Raina Dawn Events, Dress: Shoshanna, Shoes: Kate Spade, Hair: Warren Tricomi