Real Wedding: Joie & Mike
Good Morning! We hope you all had a great long weekend and Labor Day! Now, it is back to the work week and back to another fabulous wedding! Today we bring you the wedding of Joie and Mike at the historic Blithewold Mansion in Bristol, RI. The glowing bride with makeup done by Larissa McLaughlin and hair by Wedding Tresses said the two words that came to mind on their special day were beautiful and enchanting and we have to agree! Joie looked dazzling in her wedding gown by Casablanca from Wishing Well Bridal, as did her groom with a suit from Classic Tuxedo. The soft and beautiful bouquets and elegant centerpieces were done by Toni Chandler Flowers.
Photographer, Ruth Eileen did an outstanding job capturing the vintage garden feel of the day! With pictures of that adorable wedding cake by Scrumptions and the days decor  by Exquisite Events of Newport, definitely set the vintage mood. What else set the mood? The wedding invitations created by Wedding Paper Divas! With the day catered by Blue Rocks Catering and entertainment by NuImage, Mike, Joie and their guests must have had a phenomenal time! At least we hope so with the looks of that Life Is Sweet dessert bar!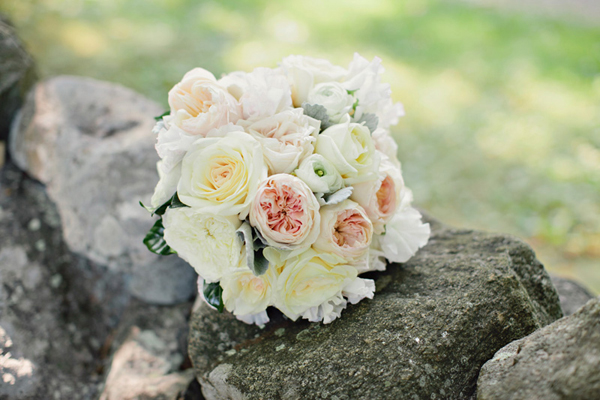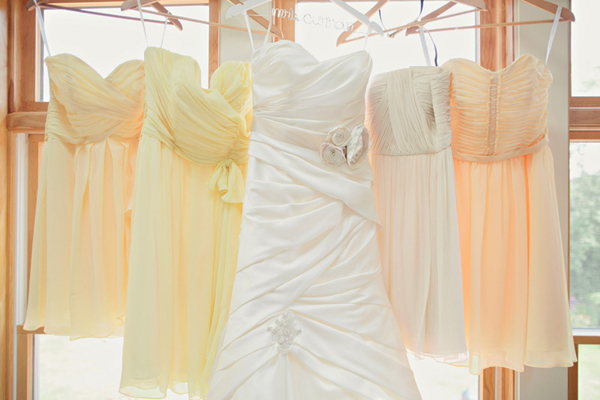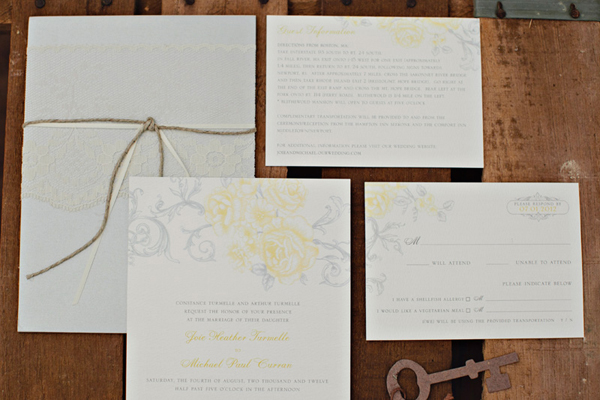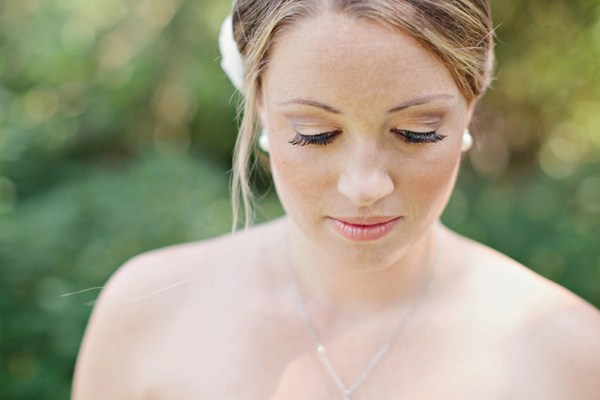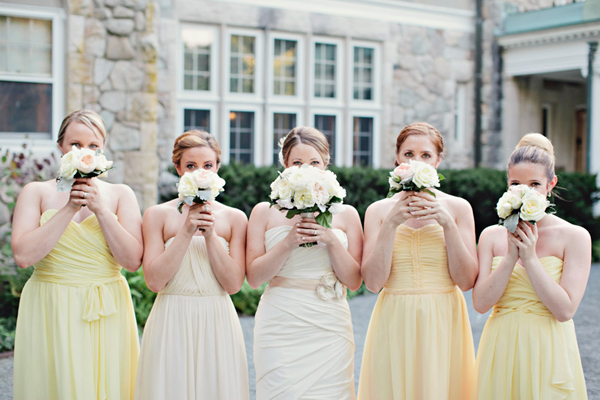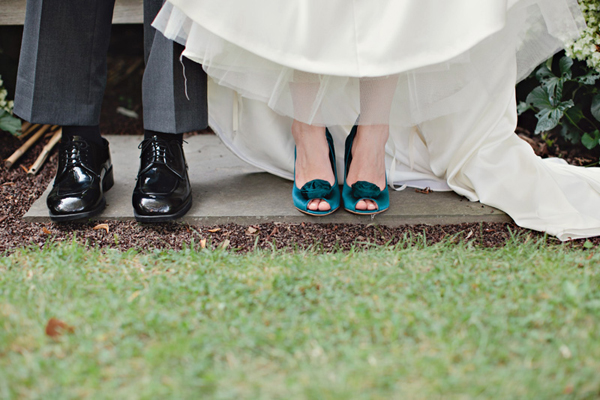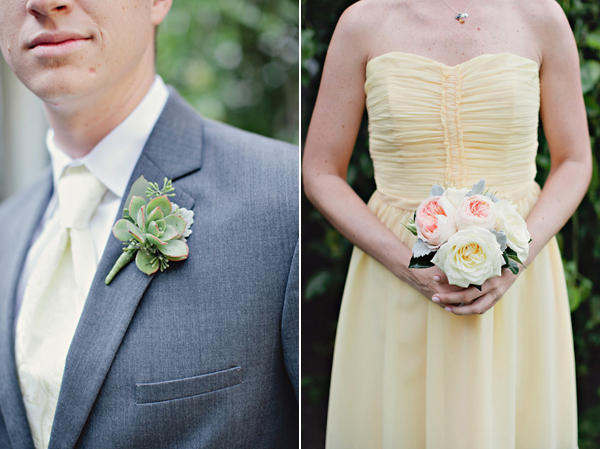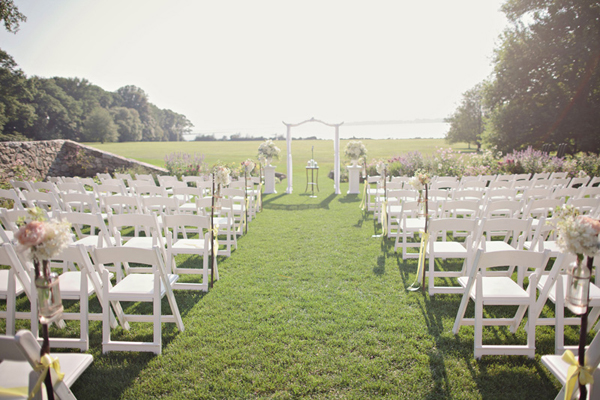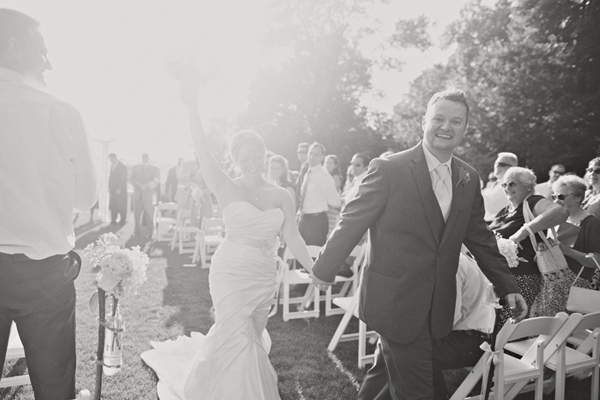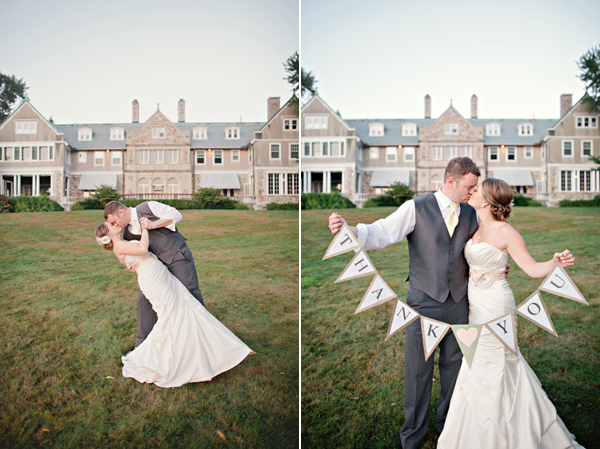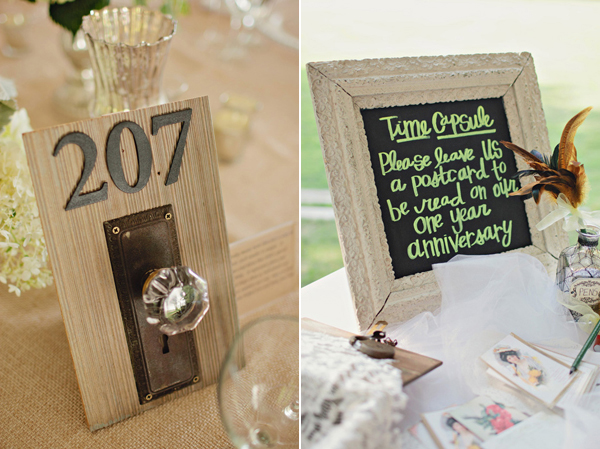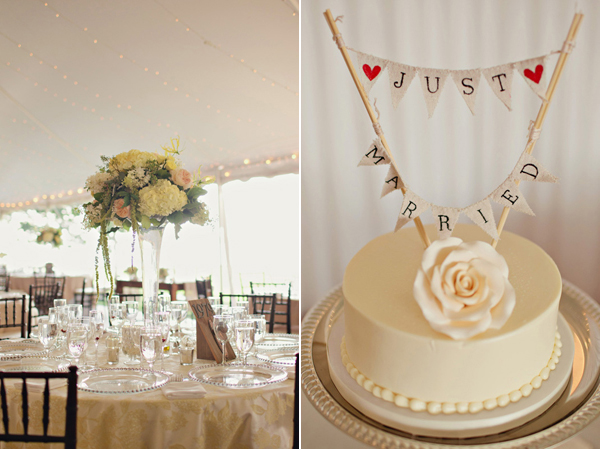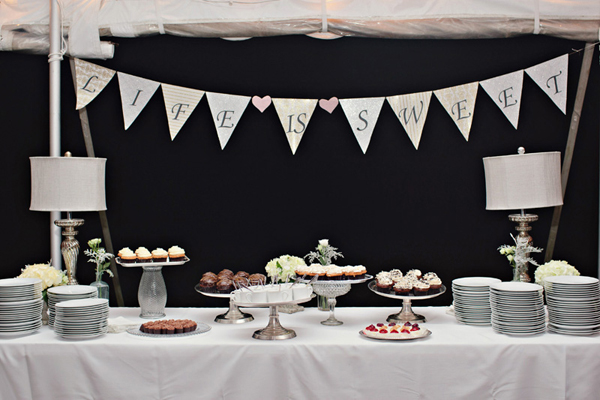 A Quote From the Bride: "Looking back on our wedding day the two words that come to mind are enchanting and beautiful. Blithewold Mansion provided a perfect venue for our vintage seaside garden ceremony and reception.  One of my favorite memories from the day is standing on the grand porch of the mansion preparing to walk down the aisle to the ceremony-the sun was beginning to set and was glimmering on the ocean and the flowers in the garden were bursting with color. All of our friends and family were turned toward my dad and me in anticipation, and I could see my now husband standing in the distance smiling.  It was truly a beautiful moment and one that I will never forget.  We continued the evening with delicious food and lots of dancing and were even blessed with an absolutely breathtaking sunset over the ocean.  Despite the New England heat and humidity, the evening unfolded perfectly and we had a fabulous time. We ended the evening with our last dance under the stars and an old maple tree-surrounded by our family and friends swaying to the music holding white glow sticks. It was absolutely magical and we truly felt sent off into our new life together with love and happiness."
Congratulations Joie and Mike on your special day!
Credits: Photographer: Ruth Eileen Photography,  Cake:Scrumptions, Dress: Cassablanca - Wishing Well Bridal, Transportation: Conway Tours, Suits: Classic Tuxedo, Florist: Toni Chandler Flowers & Events, Make-up: Larissa McLaughlin, Hair: Wedding Tresses, DJ: NuImage, Invitations: Wedding Paper Divas, Tent Decoration: Exquisite Events of Newport, Caterer: Blue Rocks Catering