The Look: A Second Wedding Dress for your Reception!
Why have one dress when you can have two? These days brides are saying so long to their floor length dresses once the dancing begins and trading them in for a shorter style dress they can bust a move in! What girl wouldn't want a second dress for her reception if she had the option!? The second dress can be similar to your original bridal gown, or something totally different! We'll leave that up to you!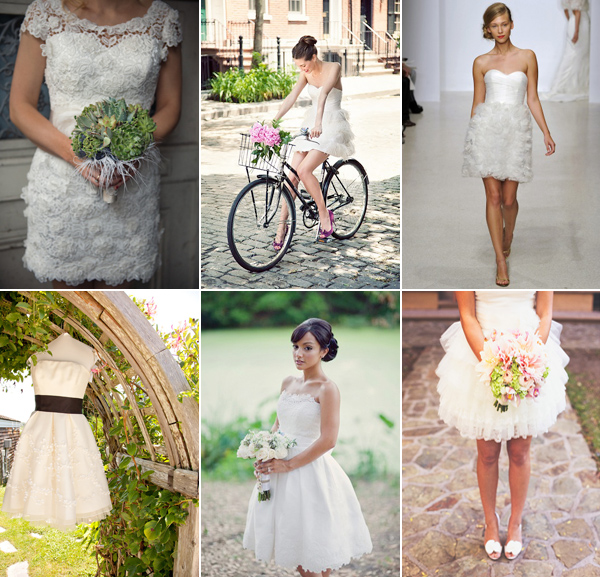 If you've decided on that second dress, here a few great shops in Newport we suggest you check out! Andria Bird Bride on Spring Street in Newport has several great designers and dress selections!  Isoude is another beautiful boutique located right on Bellevue Ave that has breath taking dresses! The White Dress by the Shore in Connecticut even has a collection called little white dress!
We also found a site with some really adorable reception dresses (see photos below) that you can order online here from Sarah Seven!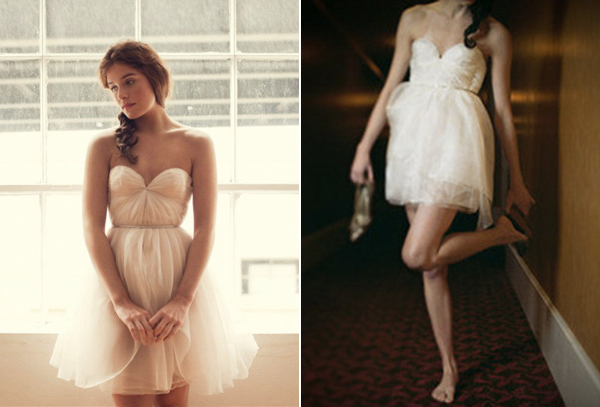 We all know how popular the LBD is, so why not make the LWD just as famous!
Photo Credits from Left to Right, Top to Bottom: Carla Ten Eyck, Dress Safari, Amsale Spring 2013, Carrie Rodman, Greer G Photography, Float Away Studio, Sarah Seven