4 Practical Wedding Gifts For Grooms From Brides
The bride and groom gift exchange is a really sweet wedding tradition that not everyone might practice, but is something really sweet and precious for those who do. Whether you pick something over the top expensive or meaningful, the present has to be a well thought out and amazing one – it's the first one you'll be giving him as husband and wife, no pressure! 
It's always a good idea to give him something that will last a while, and to keep his personality in mind while choosing the present. If you want some ideas, keep reading!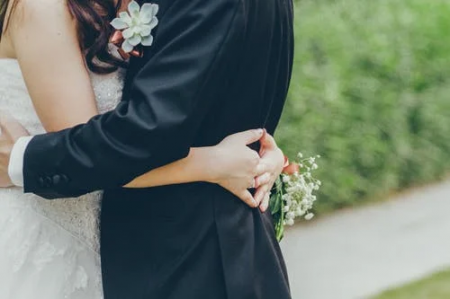 https://www.pexels.com/photo/photo-of-bride-and-groomhugging-1023233/
A Leather Wallet 
Quality leather accessories last a lifetime when you take care of them well, and if there's one thing you'd want to look after well, it's the leather wallet your wife gave you on your wedding day. Not only will this be a great wedding present, but it'll also be a useful one. 
If you think leather wallets are not his thing, you can even get him something cool and edgy like alligator wallets. Don't forget to keep his style and preferences in mind – this present is supposed to be all about him, and showing him how well you know him.
Besides, it'll mean that your husband can think about you and the moment you give him the wallet every time he spends any money or whips it out of his pockets!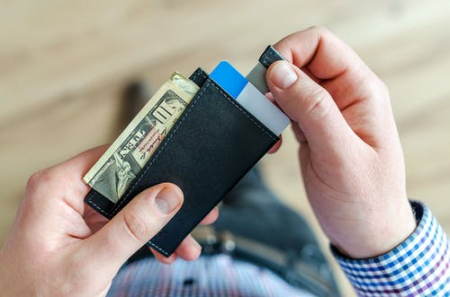 https://www.pexels.com/photo/person-holding-black-card-holder-928181/
An E-book Reader 
While a lot of bookworms love the smell and feel of physical books in their hands, there's something to be said about the ease and portability of an e-book reader. This is why this might be the perfect present for your husband if he loves to read any kind of books, be it love stories or business related books, or even the self help ones! 
To make it even better, you can buy some e-books and put them in the reader for him to enjoy. 
A Coffee Subscription 
If you have a husband who's into making his own coffee, trying out different blends and making sure he gets a recipe just right, how about signing him up for a coffee subscription? There are services out there that will deliver hand picked coffee from around the world to your doorstep every month for you and your husband to enjoy – what's better than a present that keeps on making your husband smile like that? 
A Watch Subscription 
What's better than a high end watch on the wedding day? A high end watch every month, that you're paying less than the market price for! This is what watch subscriptions like Watch Gang are offering to their customers, and it would be the perfect fit for your husband if he's into watches.
The best part is that you get to keep all the watches, which is something that other watch subscription services do not offer. All you need to do is answer a few questions so they can get your watch preferences down, and then the presents start rolling in. The only catch here is that you don't get to choose the watches. After you tell them what styles you like, it's up to them, but for many that's part of the fun.