Etiquette 101: The Difference Between Escort Cards & Place Cards!
Escort Cards and Place Cards.
They're the same thing aren't they? Most people would say yes, but after reading this you will know how different they are and be able to distinguish between the two. You will even learn some great advantages of both. And what about that seating chart? How do you know who to sit where? Hopefully these tips will help lead you down the aisle…
Escorts Cards are essentially cards or even mason jars with a guests name and table number printed. You can go as classic or creative as you want with these, like these plants below. Many couples incorporate their colors or theme and display them on a table as they enter the reception. A plus of the creative escort card, they can double as favors for your guests.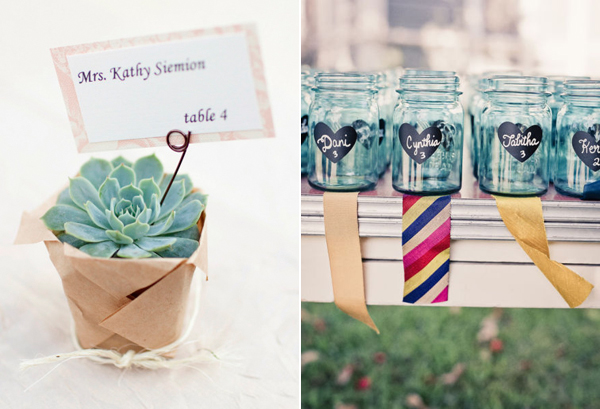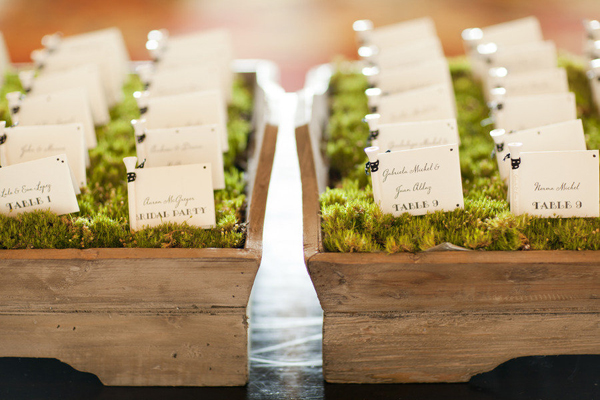 Once the guest knows what table they are seated at, Place Cards are then found at their appropriate seat. Similar to escort cards, they can be fairly simple like a folded piece of cardstock with their names elegantly written or they can be yet another way to show off your creativity! These personalized wine corks found here at Etsy are among our favorites.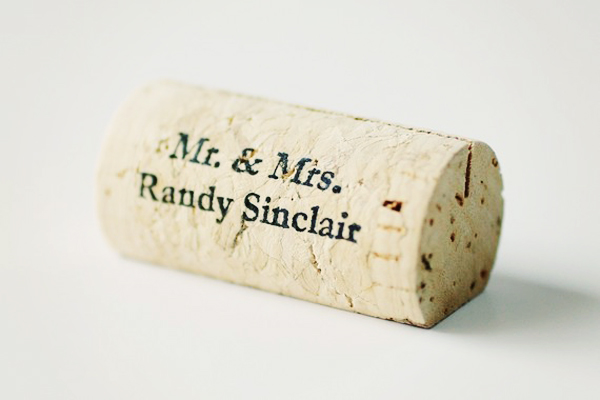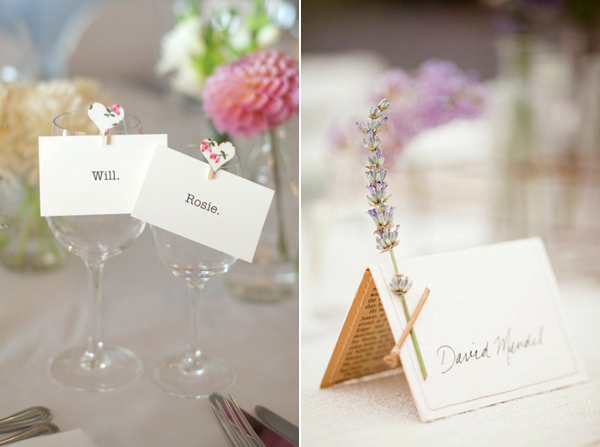 Now, the Seating Chart…also known as one of the more stressful parts of planning a wedding. Well, it doesn't have to be! Stop worrying if your 2nd cousin will be angry if they are sitting at table 4 instead of table 3. They are here for your day and in the end will be happy no matter what. Seating charts used to be a map layed out for the bride, groom and wedding planner to keep everyone comfortable and content. But, these days couples are sometimes forgoing escort and place cards and using seating charts instead. Again, let your creativity shine! Seating charts are perfect for the DIY bride and your opportunity to use that chalkboard idea or any of the others below!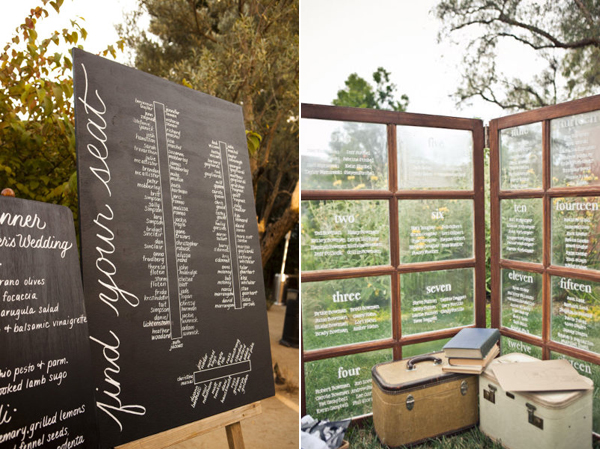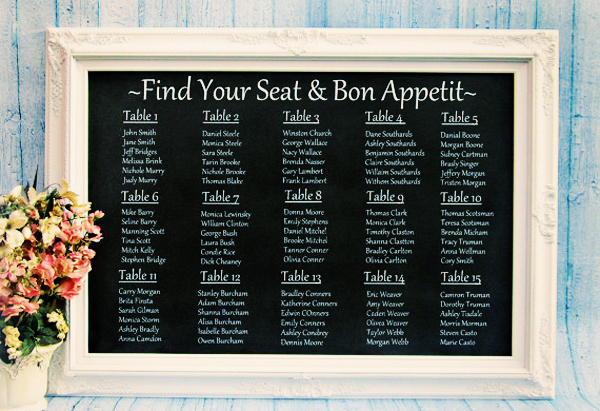 Whether you choose Escort Cards or Place Cards, or pass on both and go with a Seating Chart we think your guests will find their table and start to wine and dine in no time! Leave us a comment and let us know some of your ideas for Cards and Charts!
Photo Credits from Top to Bottom, Left to Right: Joie Lala Photographie, Beaux Arts Photographie, Allyson Magda Photography, Corky Creations via Etsy, Vela Images, KT Merry Photography, Lauren and Abby Photography, Marianne Wilson Photography, Revived Vintage via Etsy