Inspired By… Newport Wedding Top 5 Bridesmaid Gifts of 2013!
The day you started thinking about planning your wedding, picking your bridesmaids must have crossed your mind. Whether it's your sister, childhood friend or college roommate they are in it with you for the long haul. From helping plan your bridal shower to calming you down during a minor freak out (yes you will have one,) the girls you ask to stand by your side as you say I Do should be taken care of! We've asked our friend Christine at Planned to Perfection, LLC what her clients best 5 bridesmaids gifts and groomsmen gifts were. Lets just say, we'd be happy with any of these generous bridesmaid gifts!  Stay tuned for our post about the best groomsmen gifts.
Pashminas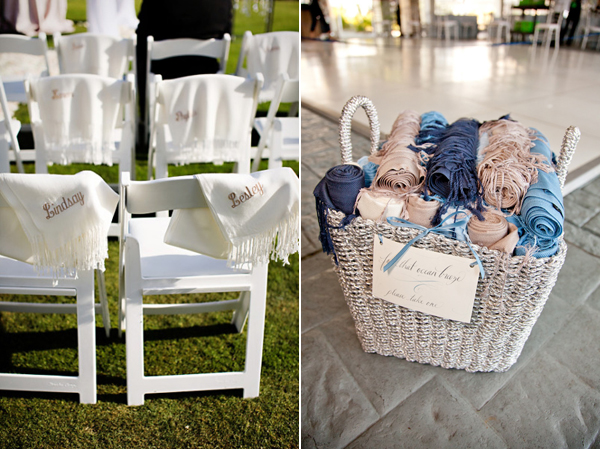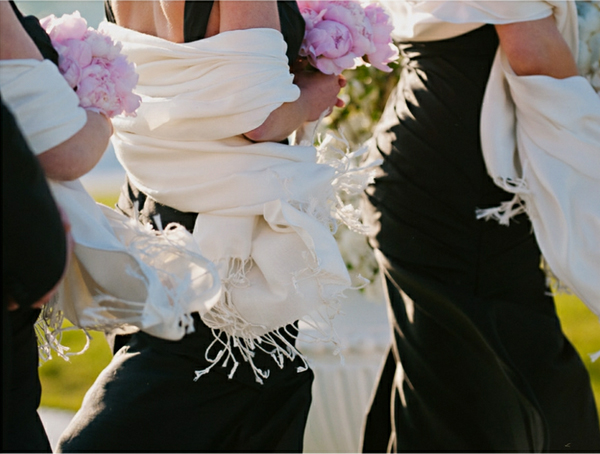 Jewelry
How adorable are these vintage bubble lockets with a hidden personal note inside (pictured below)?  You can get them here on Etsy for only $38!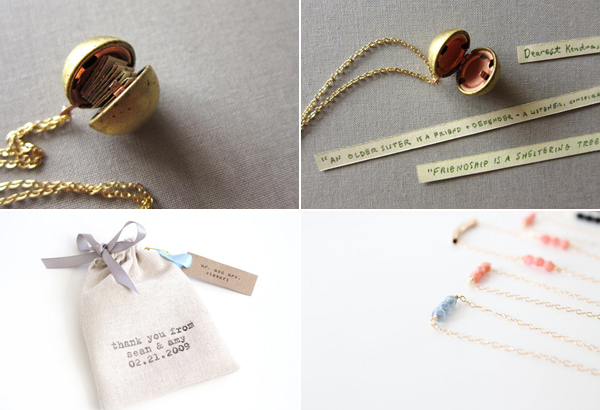 We can't get enough of the delicate and affordable jewelry pictured above from Junghwa Etsy Shop! And of course you can't go wrong with any piece from one of our FAV jewelers, Kendra Phillip (pictured below)!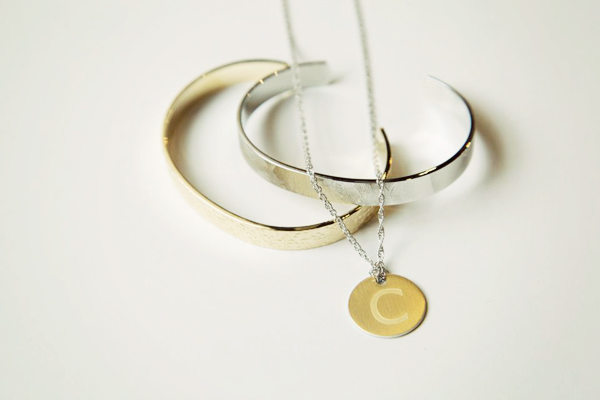 Paying for wedding day beauty (hair, makeup, nails, pedicure)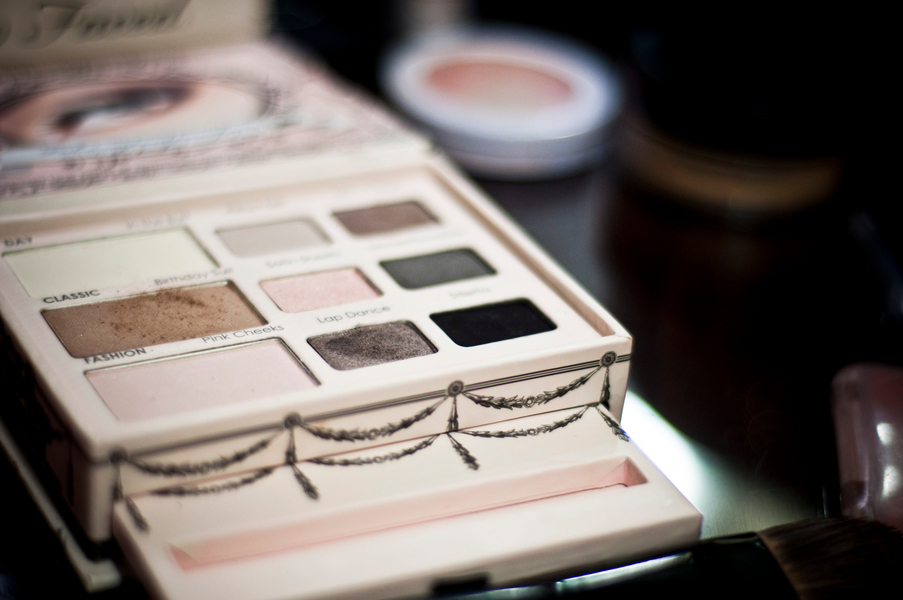 Personalized Totes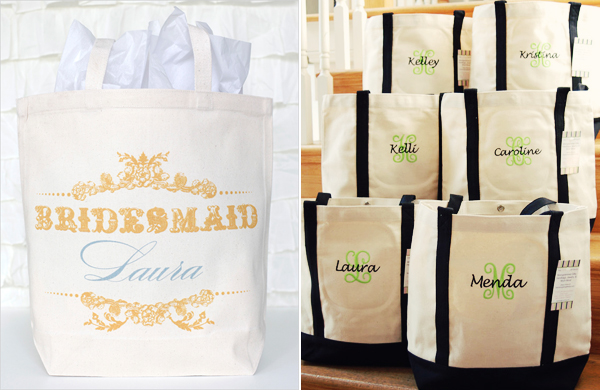 The totes on the right are available on Etsy at The Monogram Gift Shop, and the left on the Wedding Chicks Shop!
Spa day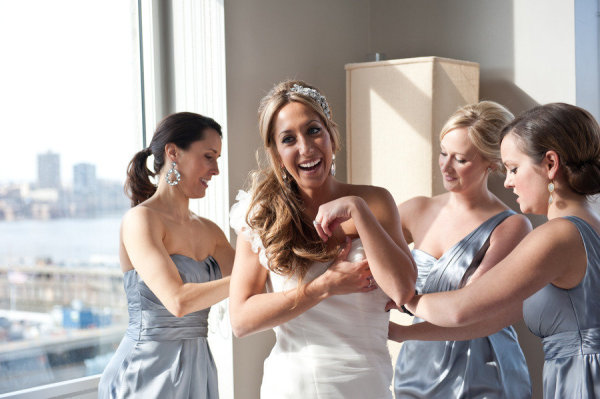 Comment and tell us your favorite bridesmaids gifts!
Photo Credits from Top to Bottom, Left to Right: Jasmine Star, Carrie Rodman Photography, Snap! Photography, 100 Layer Cake, Junghwa Etsy Shop, Kendra Phillip, Blueflash Photography, Wedding Chicks, The Monogram Gift Shop via Etsy, Ashley Therese Photography