Etiquette 101: What are the Maid of Honor's Duties?
Q. As a Maid of Honor, what are your duties?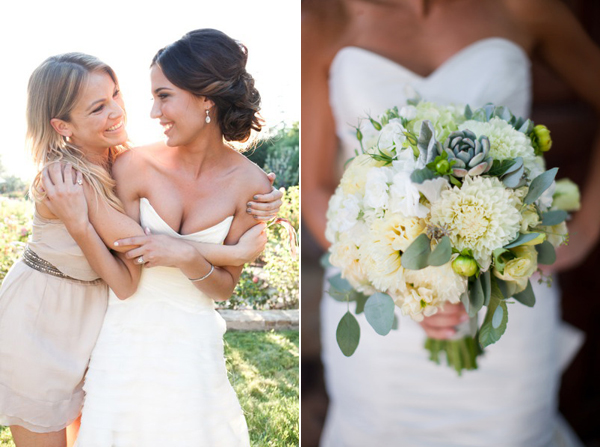 A: Sister's, Best Friends, Cousins, etc…listen up! Brides, you too! The day that question is popped and answered there are thing to start working on! As a Maid of Honor, there are duties to be done, and below we answer what those duties are (and are not.)  Before the day of, the Maid of Honor should be in charge of coordinating certain bridesmaid's activities (dress fittings, bachelorette party) and organizing the bridal shower. Most likely the bride will want to be a part of all of these activities, so don't get overwhelmed. Many brides also ask their Maid of Honor to help with little tasks as well, such as addressing wedding invitations.
On the day of the wedding, the Maid of Honor helps the bride get ready before and accompanies her to the wedding ceremony. She is the last to walk down the aisle before the bride and her father, fixes the bride's veil and train whenever needed, and holds her bouquet at the altar. The Maid of Honor also carries and passes the grooms ring to the bride during the vows, and signs the marriage license as the brides witness after the wedding ceremony. Remember, in some cultures these duties/responsibilities change. After the ceremony, the MOH is not off the hook yet! She should help in getting the bridesmaids together for formal pictures and of course should always have an unforgettable speech prepared!
Now, as the bride, remember your Maid of Honor is not there to do everything for you! So do not abuse it!
Photo Credits from Left to Right, Top to Bottom: Brad Ross, Harmony Loves, Brad Ross