Honeymoon: Paris!
Haven't planned your honeymoon and you're still not sure where to go? I am sure you have thought about and over looked Paris, but we suggest you back track. Many people think Paris is to cliche or typical for a honeymoon, but we say look again! After all, what is more romantic than Paris? Once again we've asked our friend Arlene some of her favorite places to go in Paris, and boy did she come up with some good ones! So, grab a coffee and a croissant and sit back and take in all that Paris has to offer!
This is a turn-of-the-century town house one block north of the Champs-Elysees and two blocks east of the Arc de Triomphe. It's facade wraps around a corner with vivid flower boxes in every window and dormers in a sentinel row at the top.  Steeped in tradition, the look of this hotel is upbeat and inside filled with high tech appointments.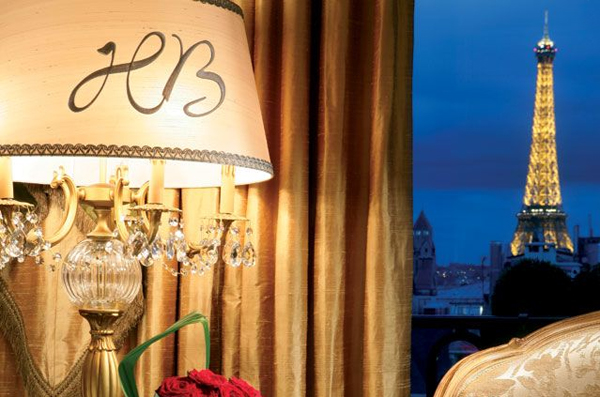 The hotel's most noted feature, the Pierre Gagnaire restaurant which requires reservations from way in advance.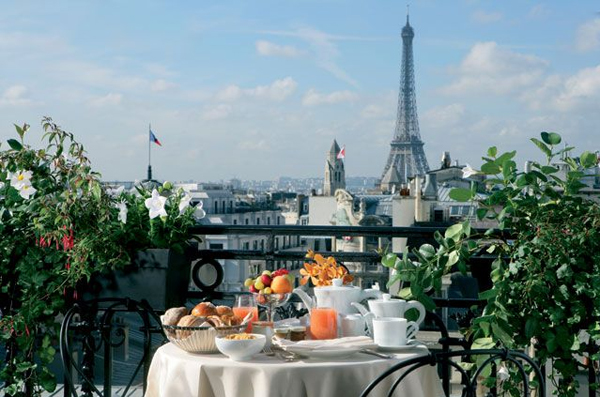 Decor is period, but a few fun modern touches help to take the starch out of the otherwise traditional decor. Well-matched quality fabrics, gilding and accents in bold turquoise, rich pomegranate or regal ruby hues create a visual stir.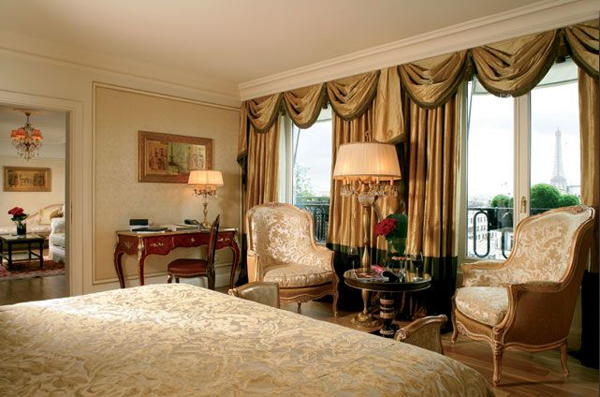 The Balzac star shines most brightly in its suites. The Royal Suite is a knockout with a large balcony and literary collection worthy of the hotel's namesake. The Presidential Suite resembles a hotel lounge, complete with its own bar. This well-kept secret is certainly a gem to be discovered in Paris.
Between the Opera Garnier and Place Vendome and a few doors from the Park Hyatt, this property in the second arrondissement remains a Parisian classic, a bold traditional hotel with enough room for groups, but with service that is good enough for individuals. It began as a coach stop in 1846 and is named for a former Duke of Westminster, one of the first guests. It was rebuilt in 1905, and currently displays the work of designer Pierre-Yves Rochon.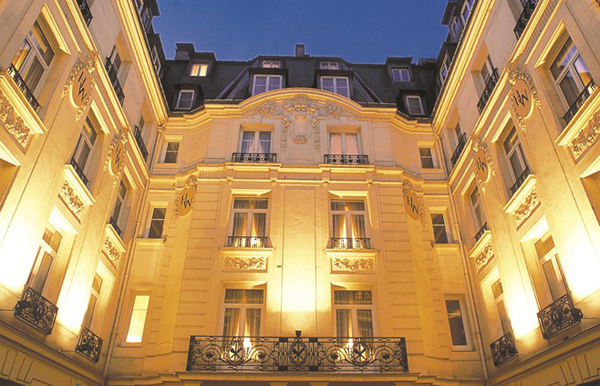 The lobby and lounge benefit from warm-toned paneling, overstuffed chairs, mahogany tables and engaging modern lighting that takes some of the former fussiness out of these period parlors. The bar has piano music every night and a singer two nights a week. It is known for its handmade, artisian cocktails and clubby atmosphere highlighted by impressionist paintings.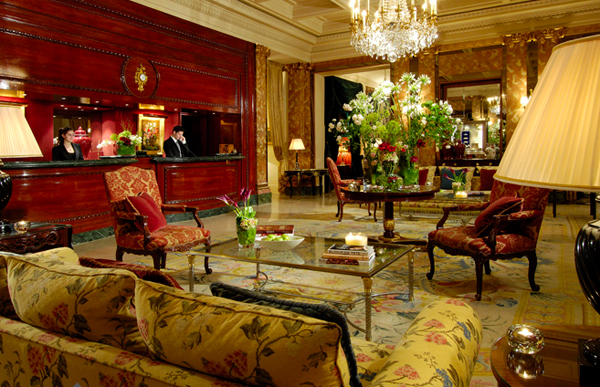 Suites have more lavish furnishings with inlaid dressers, consoles, desks and tables, and antique engravings and lithographs. A collection of bronze period clocks is divided among them. Suites are named for prestige stores in the neighborhood such as Cartier's and Van Cleef & Arpels, and guests receive small gifts from them.
Ideally located on the famous Place de la Concorde, at the crossroads of History, arts and fashion, Hôtel de Crillon is a former private residence offering discrete luxury in the heart of Parisian life. Consider the marble, the mouldings, the crystal chandeliers and the guest rooms with their Louis XV-style appointments… a masterpiece of French 18th-century architecture, Hôtel de Crillon boasts a sumptuous classical decor revisited in 21st-century style.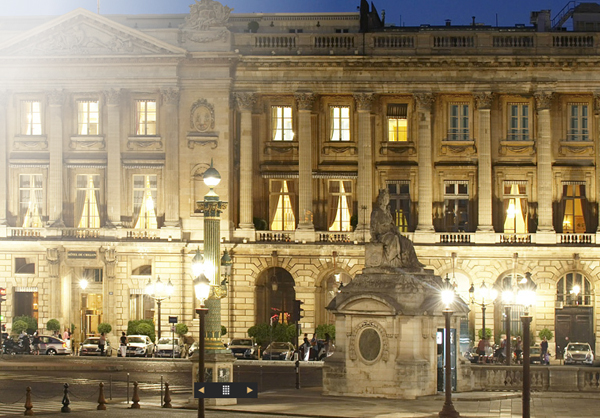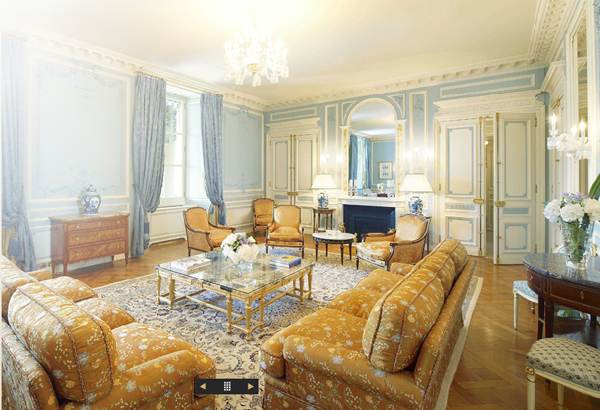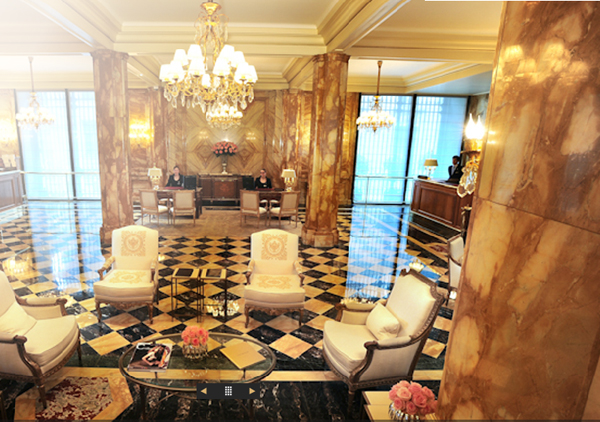 Here is a prestigious setting that can be seen throughout the various bars and restaurants, but also inside the eight exceptional lounges devoted to more private functions. With its 147 guest rooms and suites, Hôtel de Crillon has been cultivating an authentic "à la française" lifestyle since 1909, becoming a mythical place where major figures in the world have left their mark.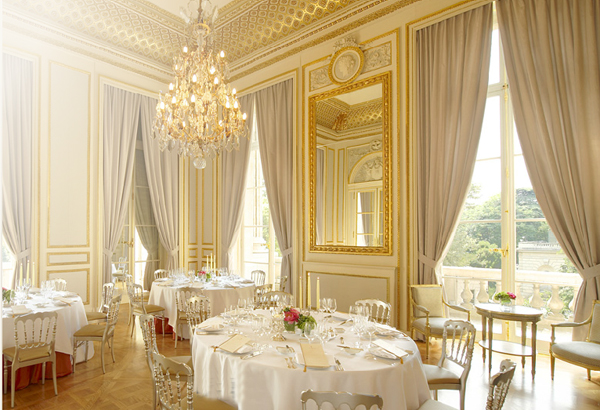 Hotel Esprit Saint Germain has been designed along the lines of a private residence. Ideally situated in the heart of Paris, on the Left Bank. This is a very Parisian, very intimate and warm 5* boutique hotel, stunningly designed with real loving care put into each of its 28 rooms and lounge. Clients are welcomed as if they were guests in a friend's home with a personalized and dedicated service, enjoying complimentary drinks anytime during their stay sitting in the living room by the fireplace. Nothing ostentatious, just an elegant, convivial atmosphere of comfort and refinement. It is just what you imagine a French hotel should look like.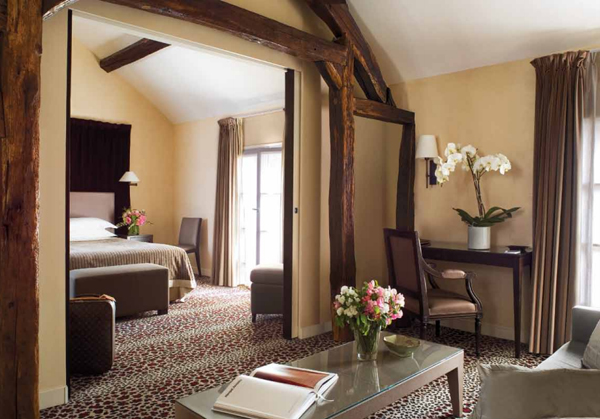 A word from our dear friend and travel agent, Arlene: "These are some of my personal favorites over the years that have been very very wonderful for my honeymooners." For the best service in planning your honeymoon, please feel free to contact Arlene on her direct cell: (305)804-8334 or email her at Arlstravel@aol.com
Photo Credits from Top to Bottom: Hotel Balzac, Hotel Westminster Opera Paris, Hotel Crillon, Espirit Saint Germain