Inspired by… Nautical Wedding Details!
Ahoy Matey's! Thinking of a theme for your Newport wedding? What about the oh so fitting Nautical trend? From stripes to sailboats and every starfish in between, we are loving these details from the sea. The pictures below are insipration enough to get you started on your "knot" so classic wedding! Smell the salt in the air, feel the sand in your toes and throw that anchor overboard on an oceanic affair!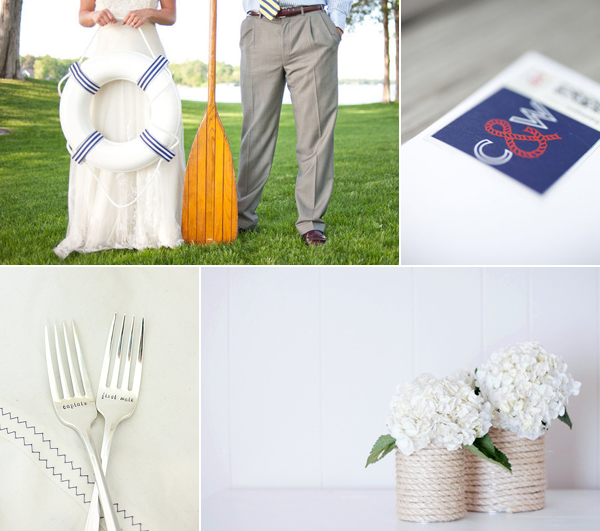 You can purchase the adorable "captain & first mate" forks HERE on Etsy! Learn how to DIY the simple rope vases (pictured above) here!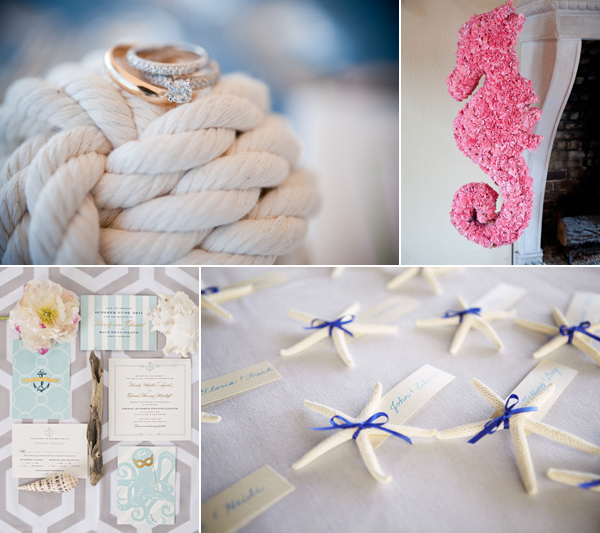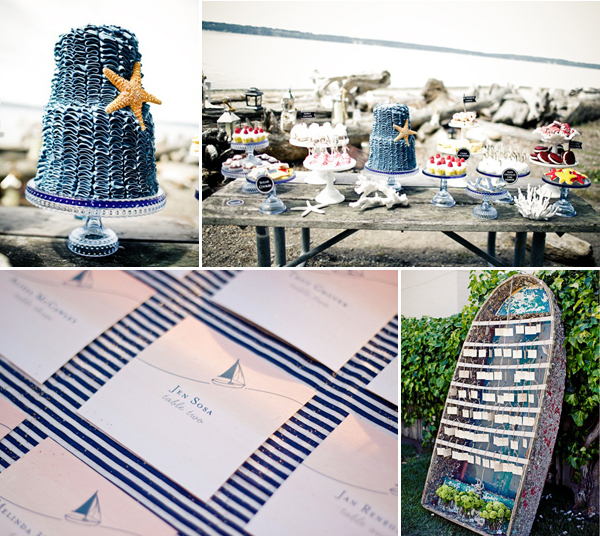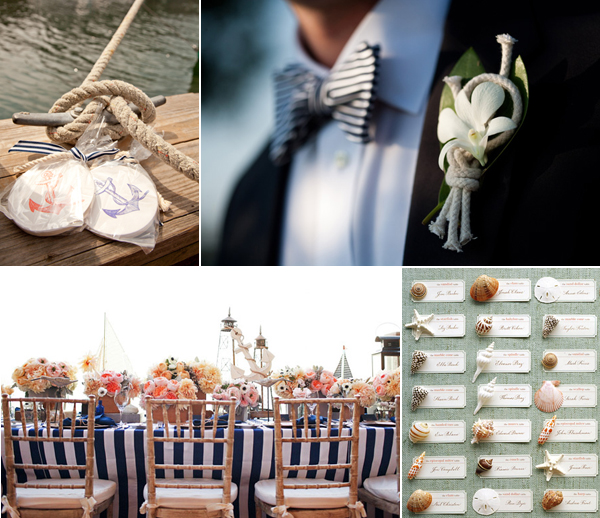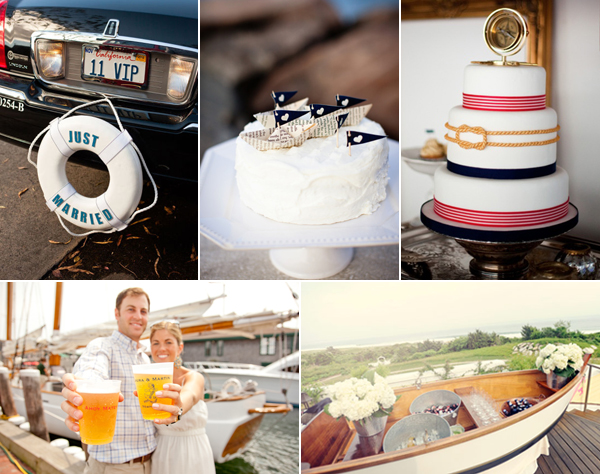 Comment and tell us, how did you or will you incorporate a nautical theme into your wedding?
Photo Credits from Top to Bottom, Left to Right: Callie V Photographye, Carrie Rodman, Blue Sail Studios 1 Etsy Shop, Bayside Bride, Brea Mcdonald Photography, Agnes Lopez, Harwell Photography, Alexandra Meseke, Kaylee Eylander Photography, Troy and Aimee Grover, Meg Perotti, Carrie Rodman, Emilie Inc., Grey Likes Weddings, Martha Stewart Weddings, Studio 28, Lauren Gabrielle Photography, Pinterest, Carrie Rodman, Miles Witt Boyer