Inspired by… Newport Wedding Top 5 DIY Trends of 2012: True Event!
It is no surprise that the Do It Yourself (otherwise known as DIY) trend has made its way to weddings. I am sure brides everywhere are thanking their lucky stars for websites like Pinterest, which feature thousands of DIY ideas for the bride to be. From centerpieces to invitations and everything in between, you can pretty much do anything yourself. Although, we suggest you enlist in some help like we did. We asked Sarah from True Event for her help on what she thought were the top five DIY trends of 2012. So put those glue sticks and caligraphy pens down and take a look!
DIY Ombre
Dying linens/napkins for specialty tables, signature drinks, dessert tables & escort card tables.  See below an example from Once Wed!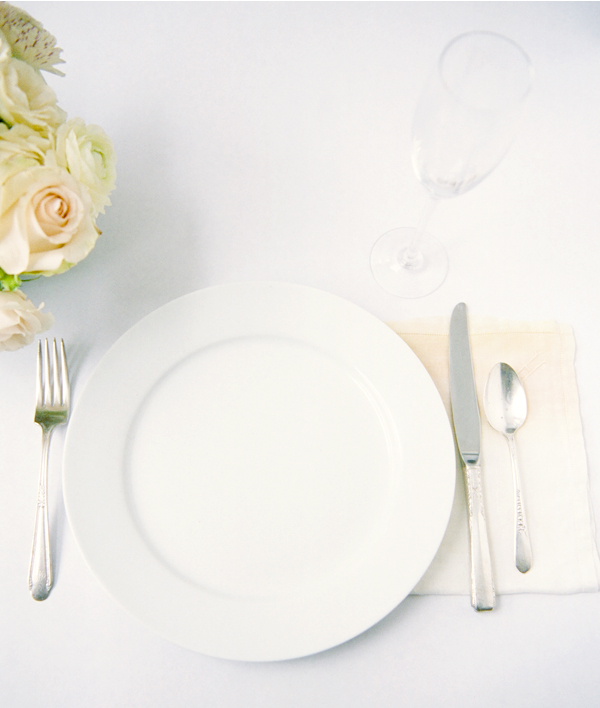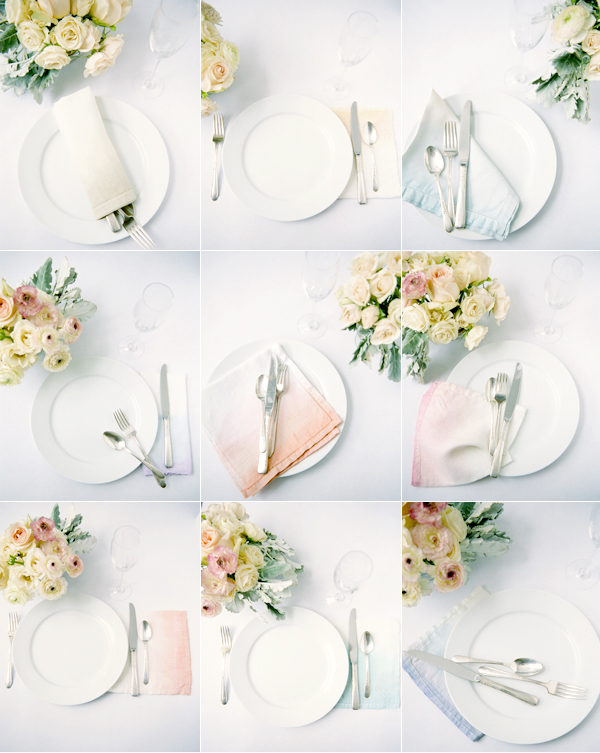 To get this look you just take simple white linen napkins and dipped them in little bowls of fabric dye to give them a watercolor effect.
DIY Pattern Designs
Custom made fabric to match your invitation design and then making their own cocktail table linens/squares and runners, pillows and also accessories like tray liners for passing drinks and appetizers. An amazing website where you can custom make your fabric is Spoonflower!  You upload a photo of a pattern design, choose your fabric type, and see a preview instantly online!  The fabric starts at just $16.50 a yard and 20% off 20 yards or more, thats hard to beat and the DIY possibilities are endless.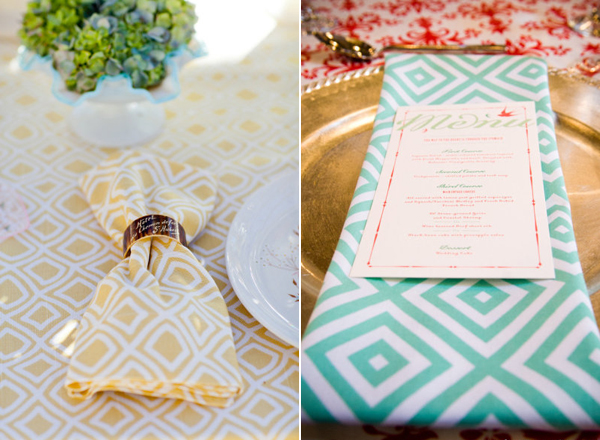 DIY Favors
Homemade cookies, caramel popcorn, etc.  Something edible is always a remembered treat!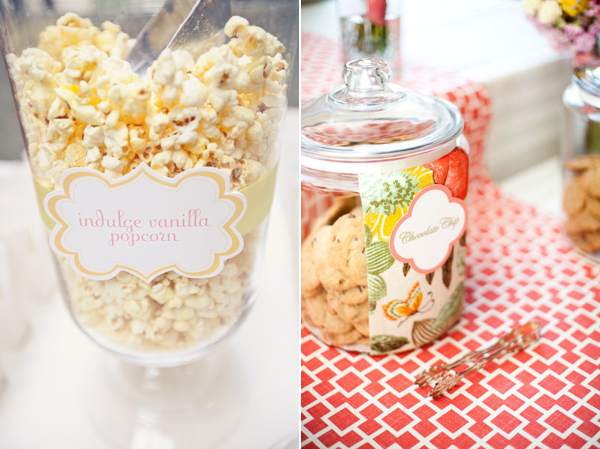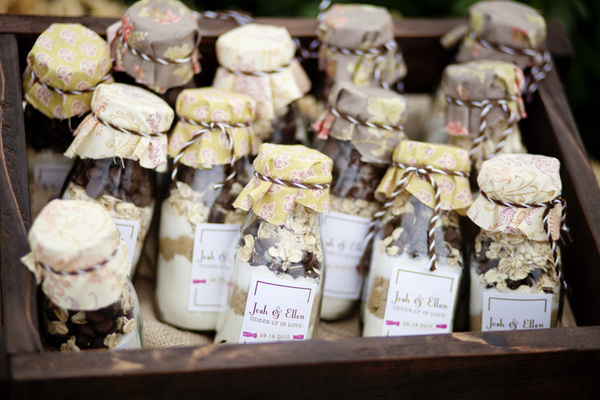 DIY Pops of Color
Paint Dipped flatware, painted mason jars, etc.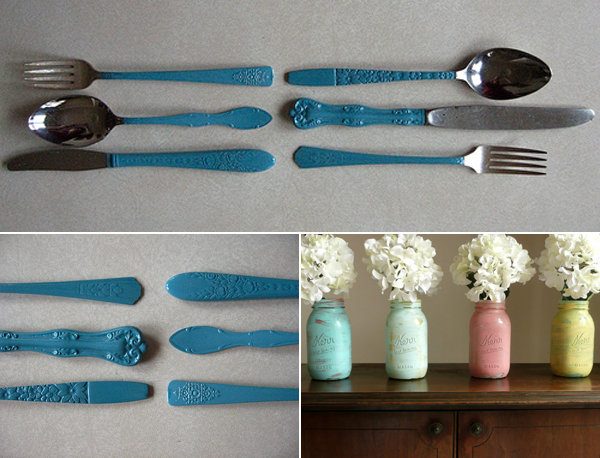 You can DIY the mason jars or purchase them on Etsy from the Beach Blues Shop!
A blogger from Fist City Vintage bought a handful of antique utensils for 92 cents a pop and dipped the handles into enamel paint. Easy as pie! She let them dry overnight and voilà! beautiful hand painted flatware!
DIY Ceremony Backdrops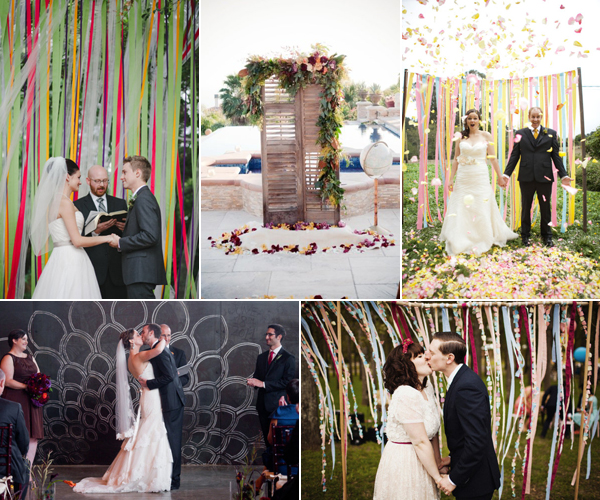 Once again we are going to ask for some help, and ask you to share with us some of your DIY ideas.
Photo Credits from Top to Bottom, Left to Right: Once Wed, Mi Belle Photography, FB Photo Studios, Creative Push, Ali Harper, Jonda Spurbeck, Fist City Vintage,  Beach Blues Shop via Etsy, The Nichols, Krista Mason Photography, Sasha Gulish, Mark Kegans Photographs, Ben Adams