Inspired by… Wedding Monograms
Hello pretties! Speaking of pretty – today's topic relates to one of our FAV aesthetic treats: wedding monograms. Traditional yet trendy, wedding monograms are a sweet way of visually exclaiming: "Back off, ladies. He's mine!" Just kidding…kind of.  To be clear, there is an etiquette, or more like a rule of thumb, when it comes to incorporating your married monogram into your wedding. According to Brides.com:
"The only 'rule' is that the couple cannot appear in a married monogram until actually married. Thus, if you make a monogram with the man's last initial, you can't put the women's first initial with it until the ceremony is complete. Not even if the couple coincidentally start out with the same last name initial."
So, for example, it's really not "correct" to put your married monogram or crest on your wedding invitations because technically you're not married yet. The same goes for any decorative item handed out or used before or during the ceremony because, again, you're not hitched. Now, we really aren't sticklers when it comes to this rule. Honestly, if it makes you happy to monogram the heck out of your invites, ceremony programs, paper fans, whatever…go nuts! Just keep in mind what kind of wedding you're having (formal, casual, contemporary, etc.) and then make the judgement call as to whether you think it's appropriate to marry your initials (pun intended) with your fiancé's before actually marrying your fiancé. Check out some of the adorable ways monograms can be incorporated into your special day!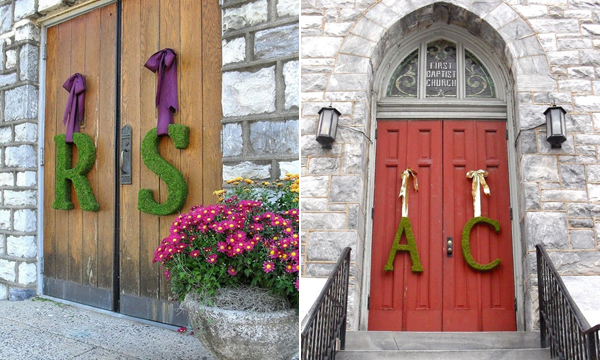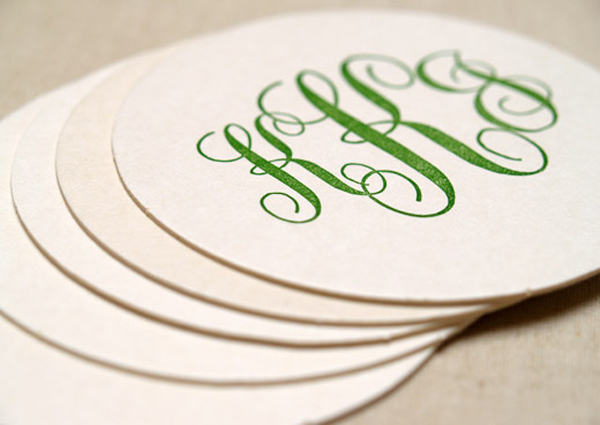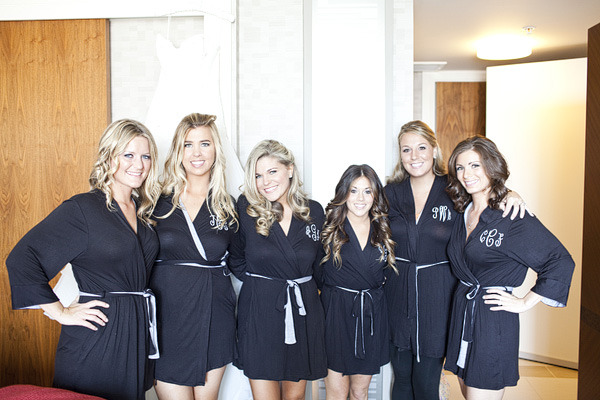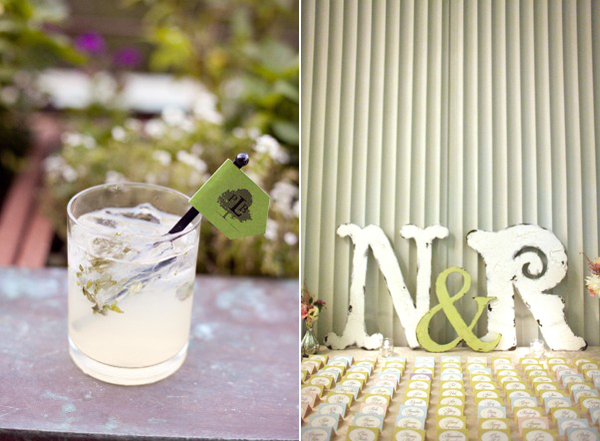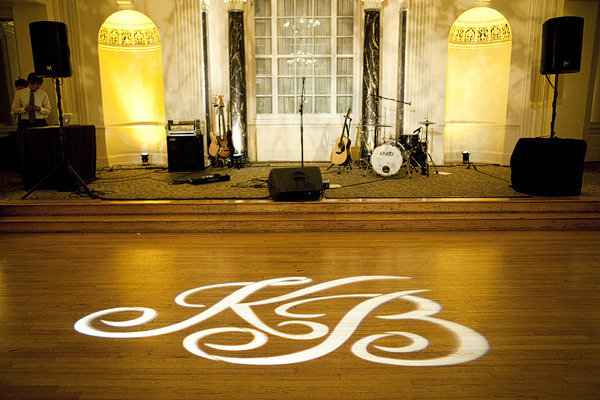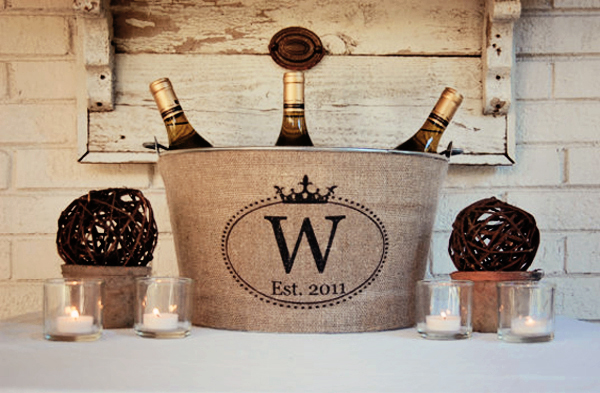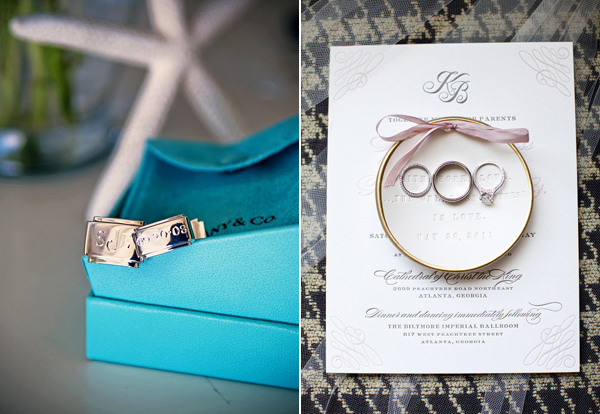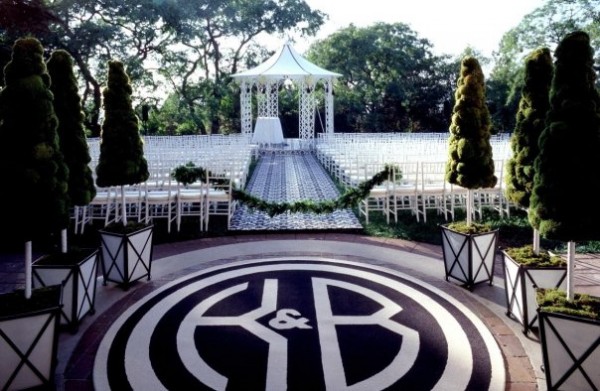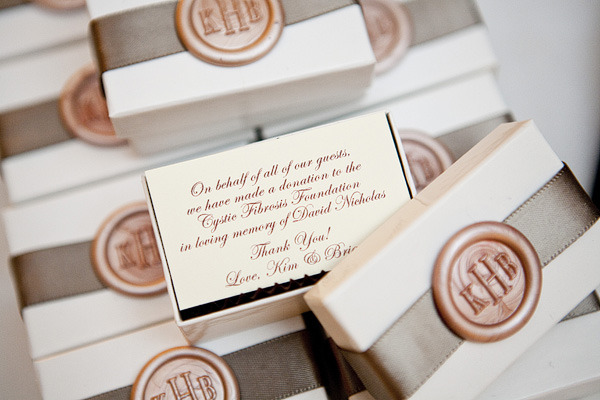 You can get some of these monogrammed items online!  The moss covered letters are from the Etsy shop Choosing You, the letterpress coasters from Haute Papier,  the canvas covered buckets from the Etsy shop A Southern Bucket, the engraved cuff links from Tiffany & Co. and the monogrammed wax seals from Wax Seals.
Tell us, would you use your married monogram before saying "I do"? Share with us some of the ways your incorporated monograms into your wedding!
Photo Credits from Top to Bottom, Left to Right: Small & Chic, Choosing You via Etsy, Coasters via Haute Papier, Steven Michael Photography via Inspired by This, Jennifer Smith, Melissa Schollaert Photography via Style Me Pretty, Julie Mikos via Elizabeth Anne Designs, Lane Dittoe Photography via Style Me Pretty, Melissa Schollaert Photography via Style Me Pretty, A Southern Bucket via Etsy, Snap! Photography, Melissa Schollaert Photography via Style Me Pretty, Lets Indulge, Melissa Schollaert Photography via Style Me Pretty