The Look: What to do with your old bridesmaid dresses
We can't bear the thought of a gorgeous, gently worn gown or dress going to waste, but isn't that the fate of most of the perfectly good (and perhaps not so good) bridesmaid dresses you've ever donned? Thanks to charities like Donate My Dress these frocks can find new homes in the arms of underprivileged teenage girls about to celebrate a beloved rite of passage: Prom.
With that thought in mind we went in search of charities that accept donated bridesmaid dresses and gives them to girls in need so that they can have a prom night to remember! Take a look at this article from the Huffington Post, which talks about Operation PROM, an organization that turns your Kelly green taffeta nightmare into the dress of a young girl's dreams.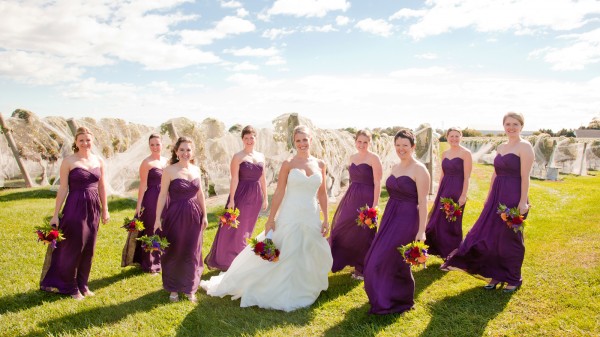 If you just can't bring yourself to give away a great memory without getting something else in return, you're in luck! You can trade your bridesmaid dress in for perhaps a more useful and super cute little black dress through NewlyMaid. According to their Web site, NewlyMaid accepts dresses from all manufacturers in the bridal industry including bridesmaids, mother of the bride, social occasion and prom dresses. The dress must be in good quality condition with no pulls, tears, stains or other blemishes. All zippers and clasps must be in good working order. They do not accept bridal gowns, flower girl or quinceanera dresses. After inspection, your dress will be used in one of the following ways:
1. Recycling: Some dresses will be broken down and used to create new yarn, which will be incorporated into the creation of future NewlyMaid styles.
2. Donation to charity: A significant portion of the returned garments will be donated to organizations that can distribute them to people in need around the globe.
Comment and tell us how many bridesmaids dresses are hanging in your closet?  If you have donated a dress tell us to what charity- there is nothing like the feeling of giving!
Photo Credits: Carrie Rodman Photography