Newport Rental Q&A: Rentals Unlimited!
Always on trend, Rentals Unlimited provides its clients with exceptional customer service and the finest products. Whether you need place settings, tents, tables and chairs or all of the above, this company knows how to deliver throughout the Boston area, Newport, Providence and Cape Cod.
NWGlam recently got in touch with the folks at Rentals Unlimited to ask them about their offerings and to see if they had any tips or advice for our brides and grooms to be!
NWG: Tell us about Rentals Unlimited and what you have to offer as far as rentals for couples getting married in the Newport and New England area?
RU: We are a full service rental company supplying today's market with the newest trends in special event products.  We carry a variety of linens, tableware, chairs, tables, and special event furniture to create the perfect look for any event. We also rent catering and other "behind the scenes" equipment. This makes it easy for our clients to use only one rental provider for all of their event rental needs.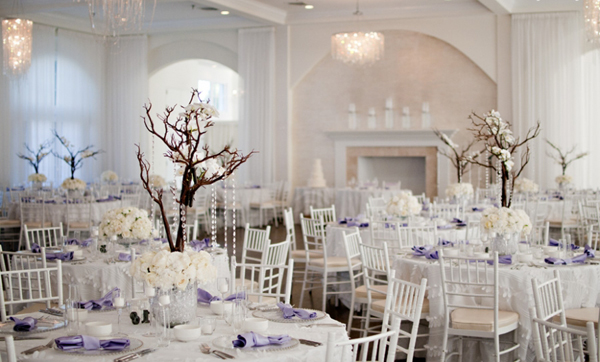 NWG: What should couples think about renting and why?
RU: A lot of times, it depends on the venue and what they provide on-site. Some venues already own their own tables or chairs, so the couple might not need to rent those items unless they want to upgrade or opt for a different style. If you are looking to create a certain look with as few rentals as possible, we suggest renting linens, which can really transform a space with color, texture, or design, and then chairs. Additional rental items such as charger plates and specialty glassware would be next. Couples can further personalize their wedding by renting china, flatware, and stemware to compliment the overall tabletop design. Renting special event furniture is also a great way to create a unique space for your guests to relax and socialize before sitting at their tables for dinner.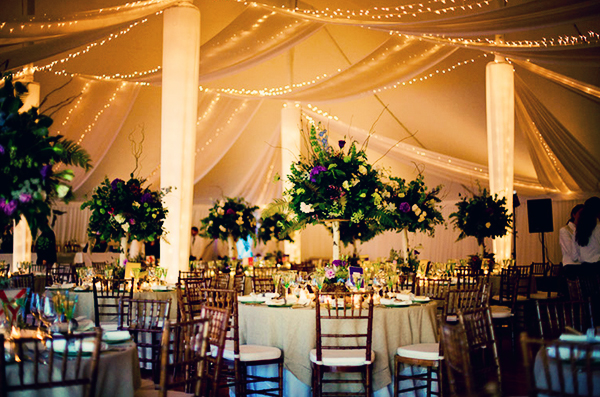 NWG: Brides & Grooms often see gorgeous table scapes, but don't realize that so much of the beauty of the table scape comes for fabulous rentals. What should brides & grooms expect to spend on rentals and be sure they budget for roughly so they are sure they can get the beautiful table scape they are looking for?
RU: We at Rentals Unlimited offer an array of product at different costs. It all depends on the look that the couple is going for.  We suggest coming in with a budget and we can work backwards. Our Event Rental Consultants are available to lend their expertise on how to create the same overall feel using different products to fit any budget.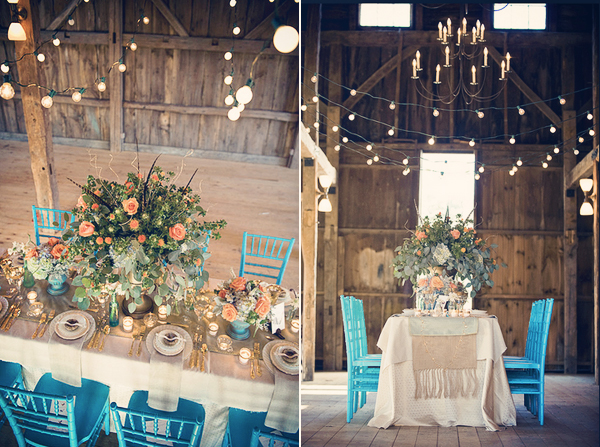 NWG: What special type of rentals do you offer that other companies may not?
RU: We have the "slipper chair" which is a white upholstered chair, creating more of a "home" look.  We also offer a variety of furniture for soft seating in many colors and styles.
NWG: We know how important vendor relationships are, especially when it comes to rentals and making sure everything arrives in the correct amount needed and correct items chosen. Can you tell our readers about your relationships with the venues and florists, wedding planners, etc. and how you feel that makes a difference for a couple?
RU: Rentals Unlimited works very closely with many industry professionals in the area; from venues to planners, to florists and caterers and everyone in between. These relationships really benefit couples because we work together to make sure that every detail is accounted for.  Couples don't have to worry about anything being overlooked or forgotten, and they can rest easy knowing that we will work with their other vendors to make everything happen as seamlessly as possible. It is one less thing to worry about on their big day! Our delivery and pick up teams are also very familiar with the back-of-the-house operations at local venues to assure timely deliveries.  We have quality check points within our operation to assure that all product ordered is delivered promptly and that each order is fulfilled accurately.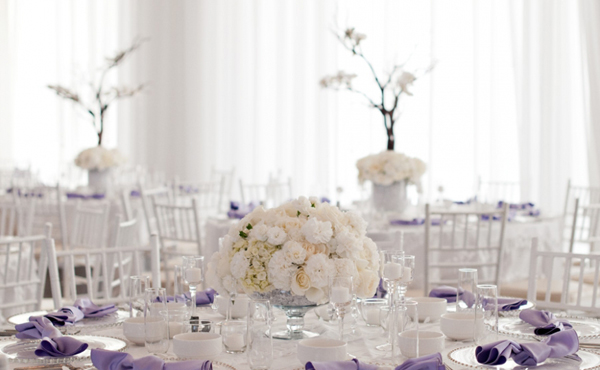 NWG: For couples on a budget, but still want some beautiful rentals, what do you suggest to them? What areas are most important and where should they think to spend to have the most effect?
RU: Linens take up a lot of real estate on a table and within the room, and are a good way to incorporate a personal touch without going overboard.  Couples working with a small budget can make a big impact by renting linens because they can rent a basic, inexpensive linen in a great color. Colored linens within the same fabric type do not cost anymore than a white or ivory option. Taking advantage of items that might be included in the cost of the venue's or caterer's package (like a basic napkin or china) is ok, too and can help save them money. Cocktail area is usually the first impression for your guests, and, because it's a smaller space, and you can really make an impact with higher-end rentals without spending as much as you would for the entire dining room.  Splurging on specialty linens for your cake or sweetheart table can also have a great "wow" factor.  All of Rentals Unlimited sales consultants are trained to give the biggest bang for your buck!
Feel free to comment with any rental questions you may have and we will try our best to get answers from the experts!
Photo Credits from Top to Bottom: Snap! Photography, Rentals Unlimited Flickr, Rentals Unlimited Flickr, Snap! Photography