Newport Wedding Catering Vendor Feature: Q&A with Gourmet Galley!
Gourmet Galley Catering goes above and beyond when it comes to catering a wedding!  They were kind enough to give us the inside scoop on their services and give some really great information that we think is vital to any bride planning a wedding especially in New England!  This is a must read:
NWG: Can you tell us a little bit about Gourmet Galley Catering and your presence in the New England area?
GG: We sure can. Gourmet Galley has been around for about twelve years. In this time, we've grown quite a bit and we've extended our services into Rhode Island. We work at a number of wedding venues in Connecticut and Rhode Island including Saltwater Farm Vineyard, The Branford House, Chamard Vineyard, Wadsworth Mansion, The Towers at Narragansett, Chorus of Westerly, plus many more. 
NWG: What are a few trends you have seen lately in the wedding catering industry?
GG: Clean, beautiful, seasonal food – fresh, local meats, seafood and vegetables – that speaks for itself. No sauce or additional flavors necessary!
Another trend we're seeing is fancied up comfort foods. It's something familiar, but with a twist – Pork belly tacos or flatbread pizza with unique toppings.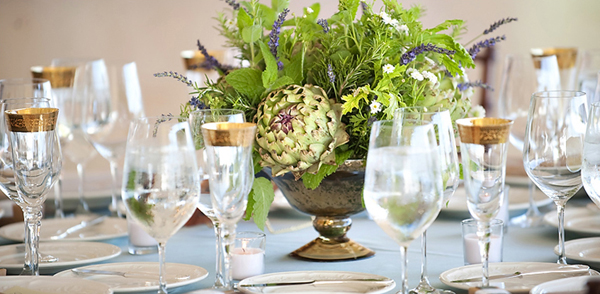 NWG: What are some favorite menus that people opt for?
GG: Let's see. It's a classic, but we are in New England, right – guests go crazy over our Miniature Hot Lobster Rolls. On the same theme, our chef makes a delicious clam chowder!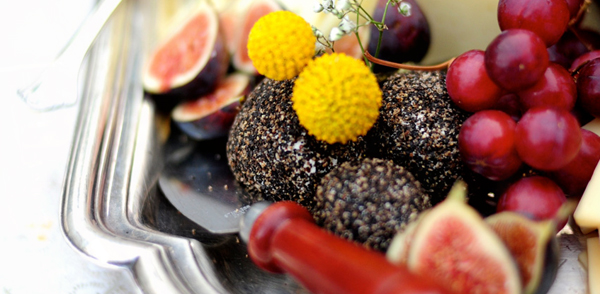 NWG: How small of an event will you do to how large have you done?
GG: Well, we have a wedding for just two guests this year! We have to say that this is the first, however we will cater any size event. From two to eight hundred!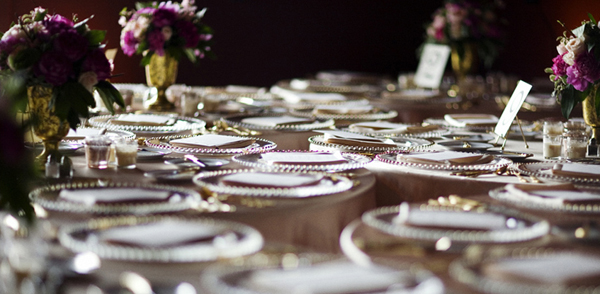 NWG: Do you have a particular style of food or menu items that you specialize in?
GG: We work with every couple to custom write their menu – we'll specialize in whatever you'd like us to!
NWG: What do you suggest for couples on a budget?
GG: Have a cocktail reception! It's still lovely, delicious food, without breaking your budget on rentals and a full sit down meal. Cocktail receptions can be extremely sophisticated and modern so it will certainly not seem, to your guests, like you are skimping.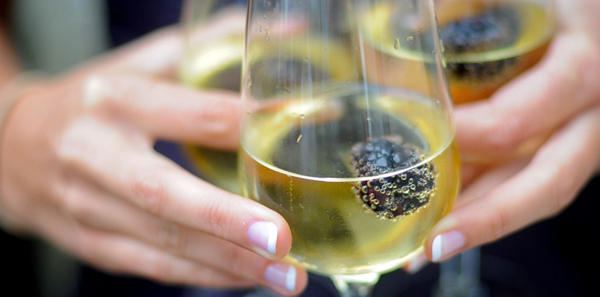 NWG: How far in advance should couples contact Gourmet Galley to book for their wedding?
GG: It's always safe to contact us as early as possible (some couples contact us well over one or even two years), however depending on the size of the event, a few months will do just fine. Safest: six to eight months out. 
NWG: Any last tips or suggestions for brides and grooms interested in Gourmet Galley catering?
GG: Yes! If you have a particular vision, let us know! We'll work with you to bring it to life. If you hate certain foods, let us know! We'll make sure to exclude these items from your menu. Ultimately, we want your big day to be about you, so your menu should reflect that as much as possible – don't hesitate to tell us about what you love to eat. The most enjoyable menus to write are those that are meaningful to the bride and groom, even if the food is simple. 
We recently catered a wedding where we served a choice of Hanger Steak and French Fries or Fish Tacos, both with bundled haricot verts on the side. Guests loved it!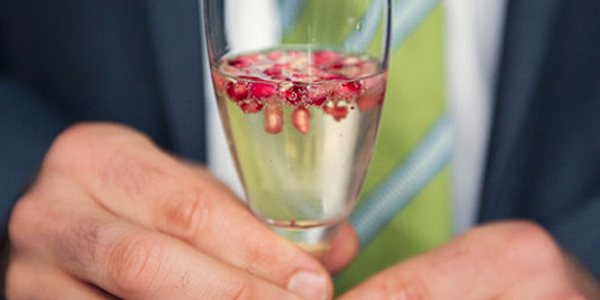 Thanks again, Gourmet Galley!  Feel free to comment with any other questions you may have for them and don't forget to visit their site to see some sample menus!
Photo Credits: Gourmet Galley Catering