John & Jessica's Real Wedding at the Ocean House at Watch Hill
Family moments and lots of glamorous details — now those are definitely two things we'd love to see come together in a wedding day! Today's featured, brought to us by one of our favorite wedding photographers in Newport, Blueflash Photography, has most certainly granted that wish and left us smitten. Set at The Ocean House at Watch Hill, this stunning wedding day opens with a sweet emotional tone that continues to pervade every image for the rest of the day. Preparing separately at the venue, groom, John, put a smile on our face by spending his morning prep time with his two children (the flower girl and ring bearer respectively) while he dons his classic black suit. The gorgeous bride is no less captivating as she puts on her form-fitting strapless wedding dress, simple emerald green pendant necklace, and our personal favorite — the drop-dead-gorgeous gold and black bridal shoes!
Next up, the images take us into the bride and groom's beautiful portrait session on the grounds at their oh-so-pretty Rhode Island wedding venue. Beyond the picturesque setting, John and Jessica truly drew us in with their smiling faces and their clear joy to be celebrating their big day. However, it's the last portion of the day that really brings on the glamorous decor details that we mention at the beginning. Set inside the venue's elegant ballroom, bright floral centerpieces and candlelight accents really bring on the romance as the happy couple dance the night away in each other's arms.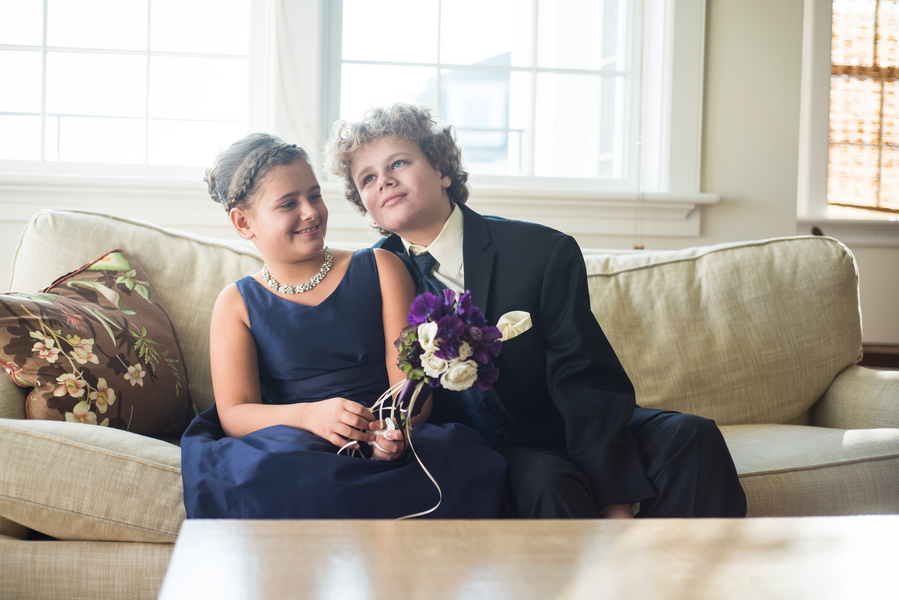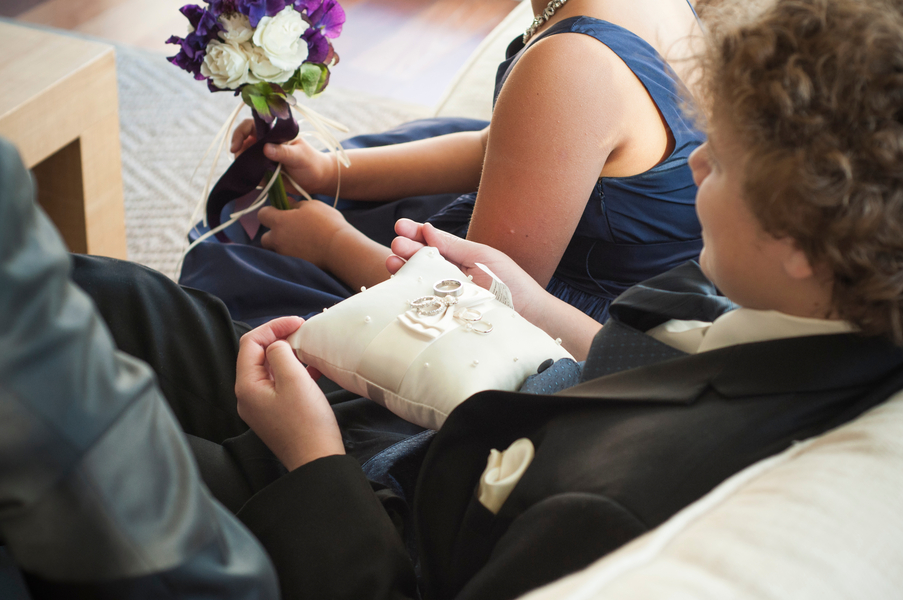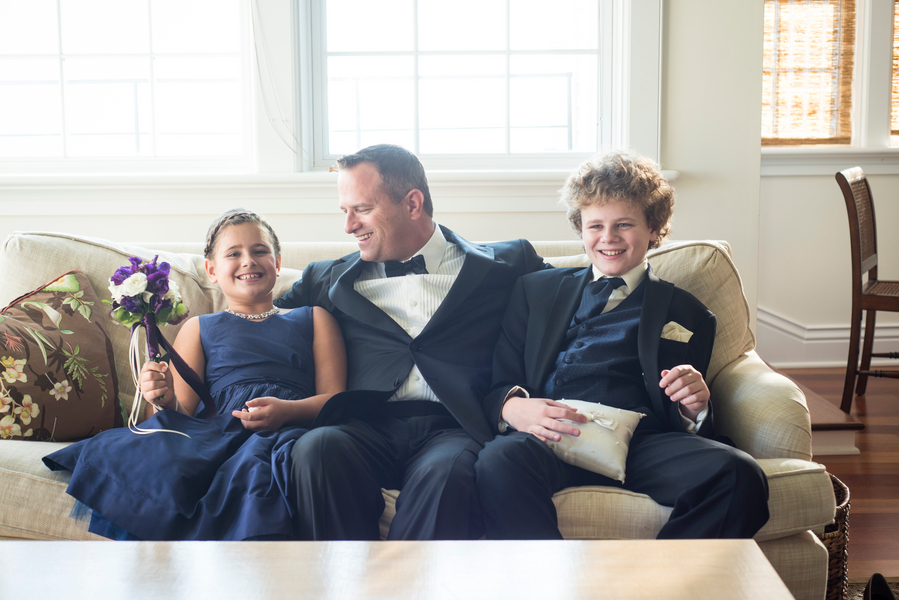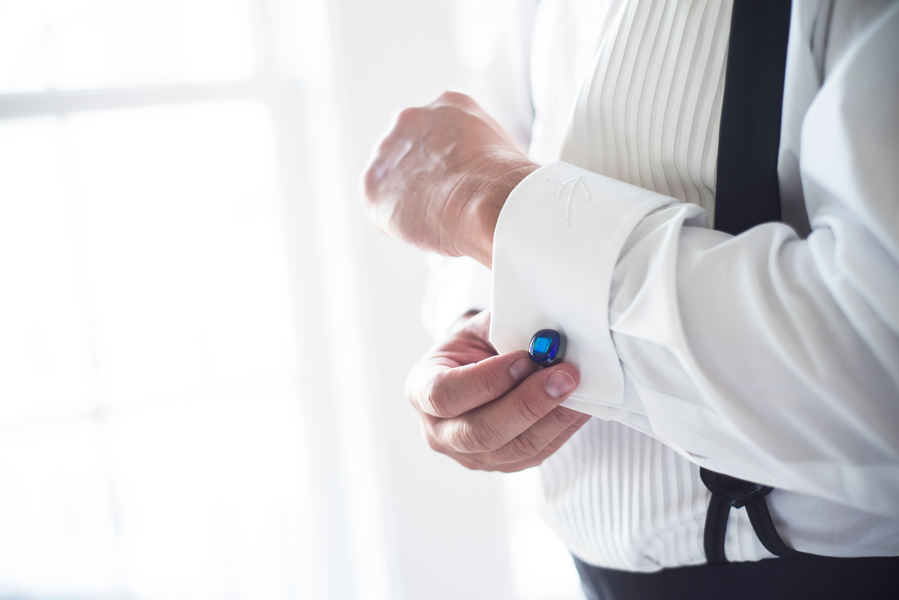 Photographer: Blueflash Photography//Event Venue: The Ocean House at Watch Hill//