Real Wedding: Brittany & Remi
Hello pretties! We are currently obsessed with Brittany and Remi's wedding photos by RAE Portraits! Literally, we can't stop looking at them and when you consider that this radiant couple was forced to change venues NINE WEEKS before the event, the outcome was simply astounding!
Bride Brittany said: "We had originally selected another venue with a new vendor, however, only 9 weeks before the wedding, our vendor said she could not longer host our wedding and I would need to find a new location. After a justified 'freak out' session, I frantically began my search for a new location. After hearing hysterical laughter from many venues when I said I would be looking for a Saturday in September in Newport, they all said they had no availability. Then I spoke with Galen at Regatta Place. I told her my story and I she said she would do whatever she could to still make this wedding happen. She didn't have my previous date available, but she had that Friday before, September 16th, 2012. After a quick visit to the location, surrounded by water for 270 degrees and facing the city, I knew this location was it! I switched the wedding date (just 1 day before our invites printed) and never looked back! Regatta place gave us more than I could have hoped for- a private waiter/butler for the bride and groom, a hostess that made sure we were on schedule, spoke with the band, etc. I never worried about a thing with RP! Everything was set up as I instructed, I was never bothered or asked for anything the entire night. Need I say more?!"
So it was that this beautiful bride wed her handsome groom on a perfect New England September day. Thank you for sharing your special day with us!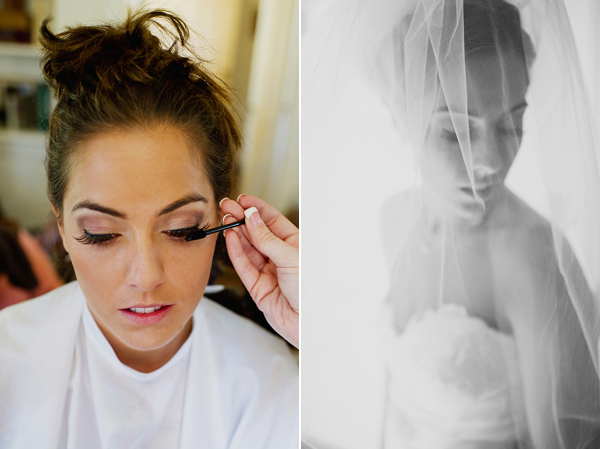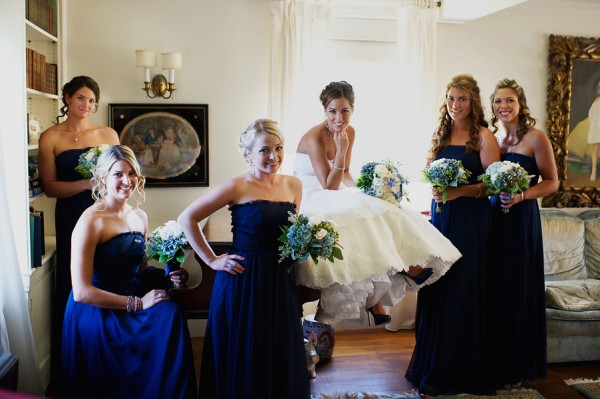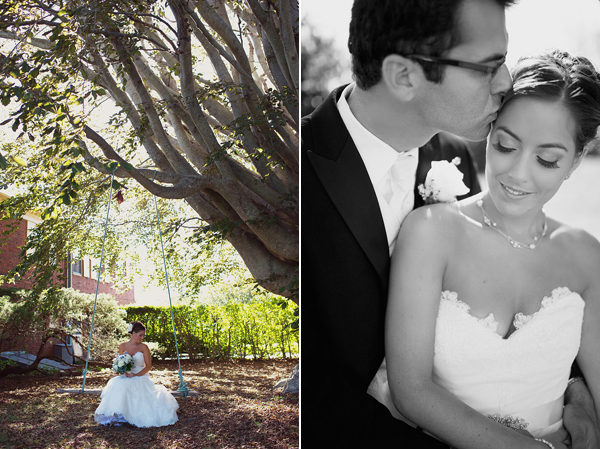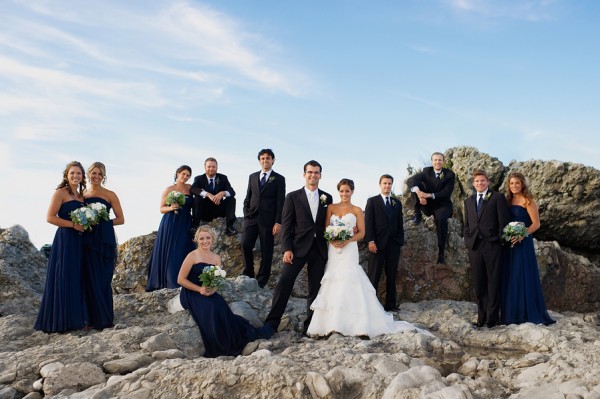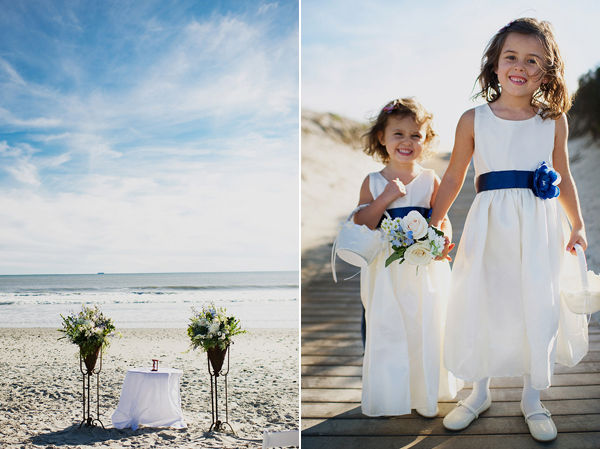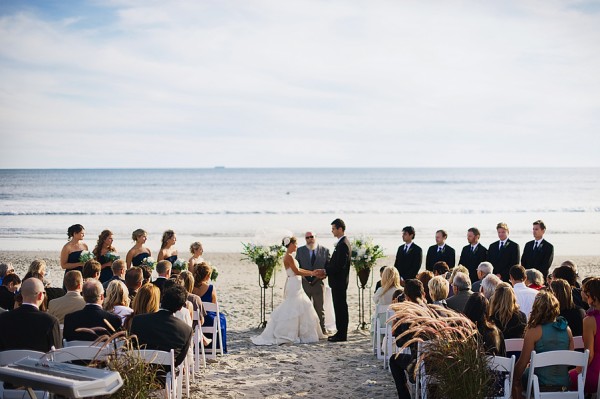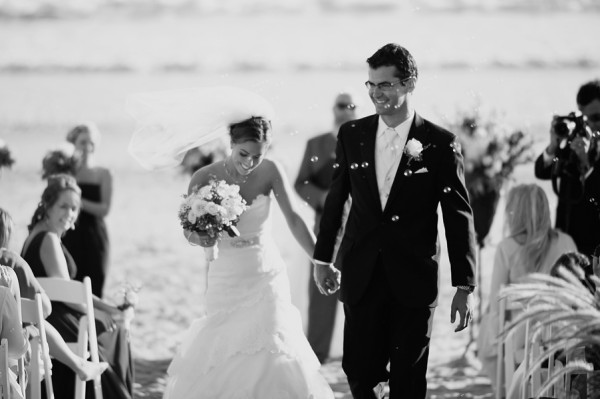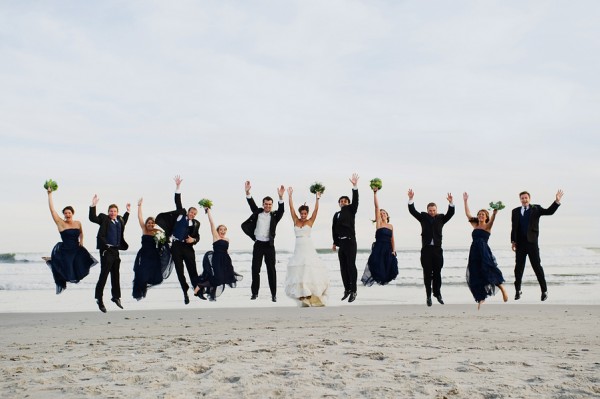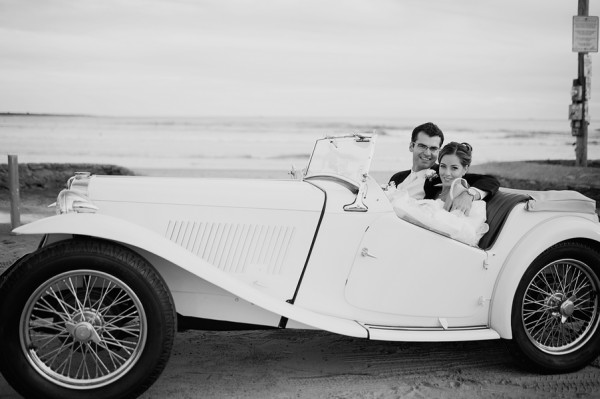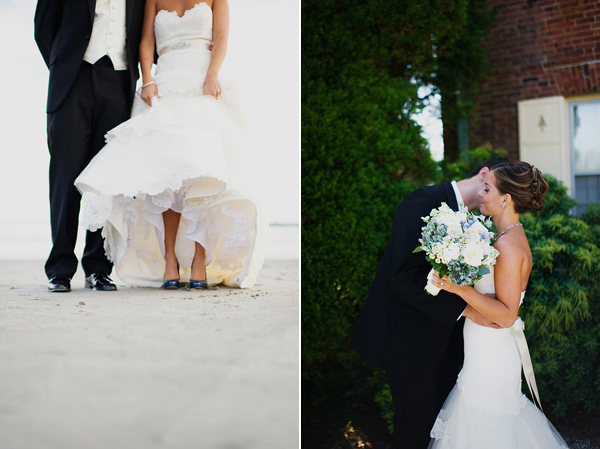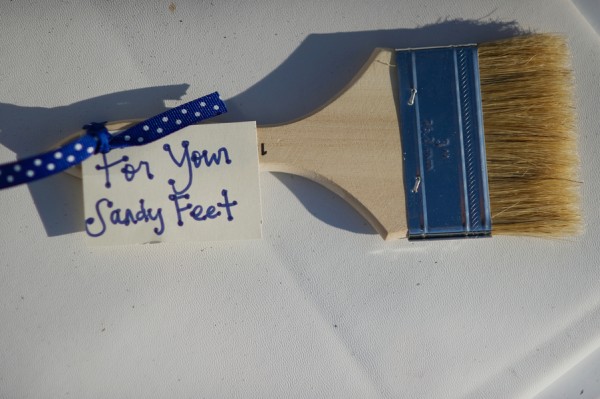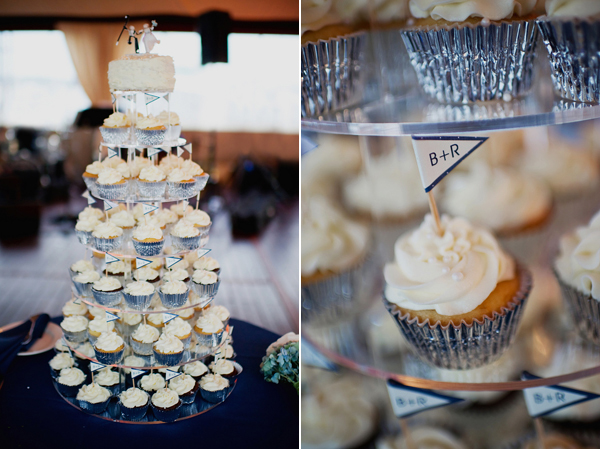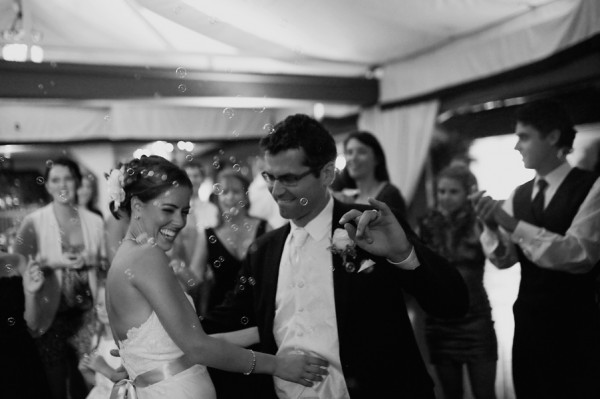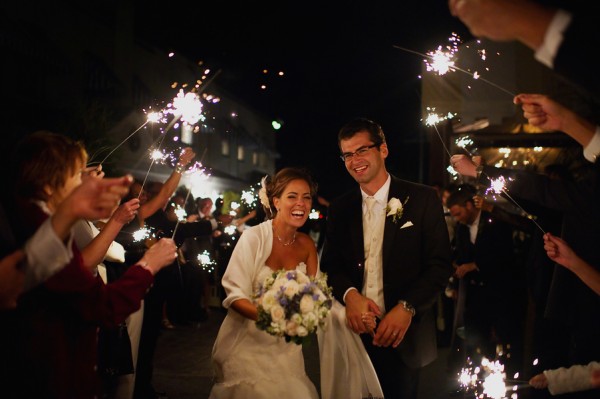 Credits: Photographer: RAE Photography, Venue: Regatta Place, Catering: Regatta Place, Wedding Dress: Helene's Bridal, Hair piece, Veil & Garter: Etsy, Flowers: Laurie Marshall Flowers,  Cupcakes: Susan Pacheco, Band: Groove Authority, Uplighting: Golden Gate Studios, Tables: Pranzi Catering and Rentals, Ceremony: Sachuest Beach