Newport Clambake Q&A: Mcgrath Clambakes
Nothing says "New England" like a traditional clambake and as far as clambakes go…you can't get much tastier than McGrath Clambakes of Newport, RI.
McGrath Clambakes is one the most sought after companies for exquisite clam boils and bakes in and around Newport. Those of you who have yet to experience a traditional New England clambake won't want to miss this!
Clambakes are amazing for everything from a wedding on the water in Newport to a rehearsal dinner experience for all your guests the night before a formal wedding affair.
For this week's vendor Q&A we asked McGrath to share with us the intricate details surrounding a truly authentic clambake. Our mouths are already watering!
NWG: What is a Traditional New England Clambake from McGrath's? Why is it so special & what does it entail?
MC: We are one of the few companies that still prepare its clambakes using the traditional cooking process passed down from the early New England colonists.  The process begins early in the day when we send our crews out to pick fresh 'rockweed', dark green seaweed that contains bubbles filled with salt water. The bubbles are essential to the traditional cooking process as they provide the steam for cooking.
A bonfire is built with alternating layers of wood and rock. The fire heats the rocks to very high temperatures. Well tended, the fire will settle down to a bed of hot coals and rocks. The coals and rocks provide the heat needed to bake the food. This base of rocks and coals are then covered with mounds of rockweed. The bubbles in the rockweed burst when heated emitting seawater that steams and seasons the food. At this point, the bakemaster works very quickly to capture as much heat as possible under the canvas.
Racks of food are nestled into the rockweed. The food is artfully layered in a manner that ensures perfect cooking times and a wonderful balance of flavoring. The food is then covered with multiple layers of canvas and left to bake.
After several hours of cooking, the Bakemaster indicates the opening of the bake by "The Ringing of the Bell". Guests are invited to gather around the clambake for the unveiling. A brief explanation of the cooking process is given. Then the layers of canvas are peeled away. Billows of steam rise from the bake along with a surge of delicious aromas. Many "oohs" and "ahhs" are heard from guests as they watch this unique event.
NWG: What happens if you want a traditional clambake in the RI or Newport- what locations can these take place?
MC: We cater "Clambakes" at several venues in the Newport, RI and surrounding area, including Ft. Adams State Park, Eisenhower House, Newport Vineyards, Greenvale Vineyards, Sakonnet Vineyards, Sweet Berry Farm, Blithewold Mansion, and Mount Hope Farm.  We are not limited to these venues, and do travel along the East coast.
NWG: What are favorite menus people often opt for?
MC: Since we specialize in Traditional Old Fashioned Clambakes and RI Lobster Boils, we tend to predominantly cater these types of menus, however, we offer a variety of traditional menus as well, and some examples include Surf and Turf and Mixed Grills.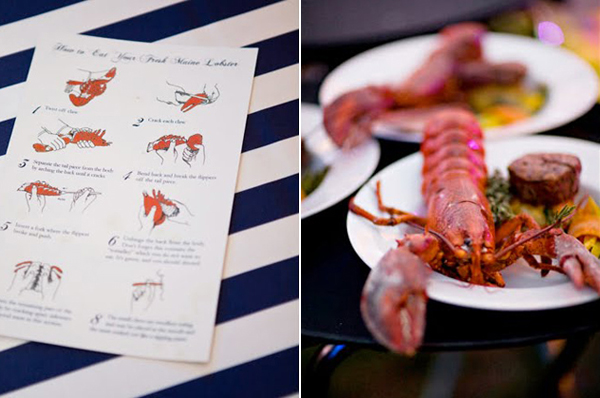 NWG: How small of an event will you do to how large have you done?
MC: We cater to parties as small as 10 and as large as 2000!
NWG: What is the difference between a clambake and clam boil?
MC: If we are unable to provide a clambake at a particular venue, we usually offer a RI Lobster Boil, where, the menu is virtually the same; it is just the process of cooking that differs.  With a lobster boil menu we bring gas grills and cook everything in large pots.
NWG: Do couples ever hire you just for their rehearsal dinner?
MC: We do cater rehearsal dinners.  It's not often that we cater both the rehearsal dinner and wedding reception.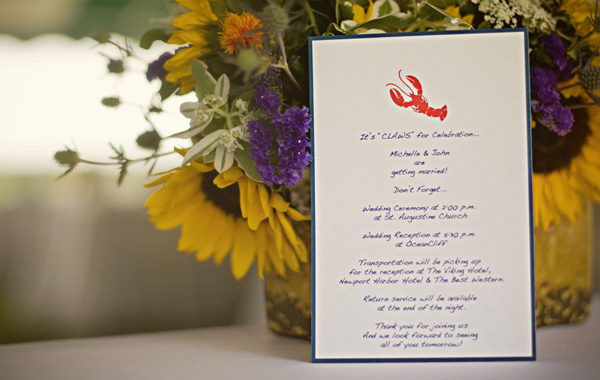 NWG: When brides & grooms choose to do a clambake wedding how does that typically work?
MC: Clambake weddings have become a fun and unique way to celebrate a couples nuptials.  It creates a theme for the guests that are most memorable.  After the cocktail hour, we ask the bride and groom to "Ring the Bell" to invite their guests to view the unveiling of the clambake.  This is where the Bakemaster gives his 15 minute speech on the history of clambakes and the cooking process.  The guests then transition from the clambake into the tent for the wedding formalities.
NWG: What do you think the latest trend is in clambakes?
MC: I would say the latest trend in clambakes, is to upgrade items in the reception/cocktail hour to include raw bars with local shellfish, and add a variety of hors d'oeuvres from our extensive house made hors d'oeuvres list.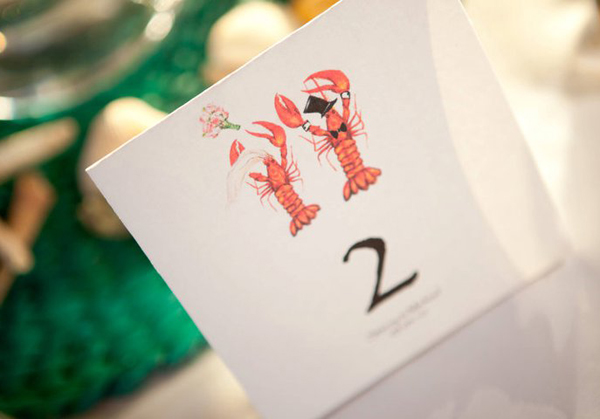 NWG: What are some fabulous events you have done and what did they entail?
MC: Last year we catered an elaborate Rehearsal Dinner at Sweet Berry Farm, where they had two separate tent sections set up.  The first tent included a lounge area for guests to arrive and enjoy hors d'oeuvres and cocktails. The second tent was set up for dinner. They hired Jim Verity to decorate and it looked amazing and unlike any other rehearsal dinner we've catered. 
NWG: What do you suggest for couples on more of a budget?
MC: We work with various budgets, if a couple has a limited budget; we create a menu that fits within that dollar amount.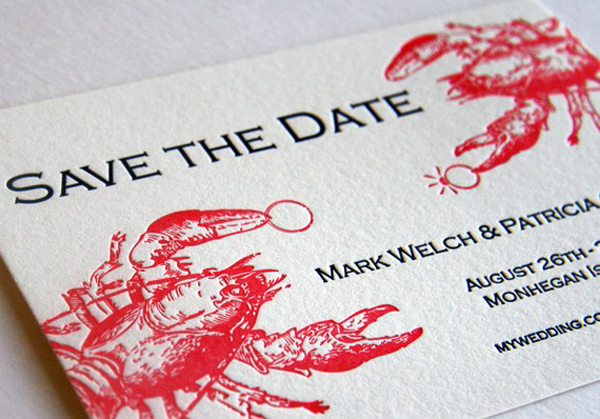 NWG: How far in advance should couples contact McGrath Clambakes to book?
MC: We suggest client's book as soon as they are ready.  Some dates are more popular than others, so if a client is comfortable with the pricing, we ask that they secure the date with a deposit and we can always work out the details later.
NWG: Any last tips or suggestions for brides & grooms interested in McGrath's?
MC: When speaking with brides and grooms, I emphasize that the wedding planning is the longest and most time consuming part of a wedding reception so enjoy it, because day of it goes by so quickly.  Also, weather is the only variable we can't control, so if it's raining, you are still going to have a fabulous time!
Photo Credits from Top to Bottom: Snap! Photography, Snap! Photography, Carrie Rodman, Etsy Shop Steel Petal Press