Real Wedding: Caitlin & Ben
We hope you all had a great weekend.  Today we are remembering and honoring all of our fallen soldiers who have fought for our country…
For today's Real Wedding post we bring you Caitlin and Ben's incredibly fun yet elegant wedding at Ocean Cliff in Newport. Get ready to set your eyes on their flawless wedding day documented by Viera Photographics. One of the bride and grooms top priorities was finding the right photographer who would capture the right feel and energy of the day. Well congratulations! We think Viera Photographics hit the nail on the head. We absolutely LOVE the pictures of the bride and groom before they see each other for the first time, and their reaction when they finally do see each other.
Everything from Caitlin's hair and make up done by Hair, Heart and Soul and Robin McAloon Makeup to that non traditional Flo's Clam Shack Cake created by Confectionery Designs was perfect and seemed to completely suit Caitlin and Ben's style. And what about the floral centerpieces, and delicate flowers hanging from the chairs by Toni Chandler Florals? The happy couple who met during their senior of college knew immediately that they wanted to tie the knot at Ocean Cliff as soon as they set eyes on the location. Caitlin says, "We wanted something classy and elegant, but also a place where we could be relaxed and have fun." They loved that they could be on the water and still have their guests enjoy that old-Newport feel. It looks like Caitlin and Ben (and their guests) had the time of their lives dancing the night away with music by Pearl Productions!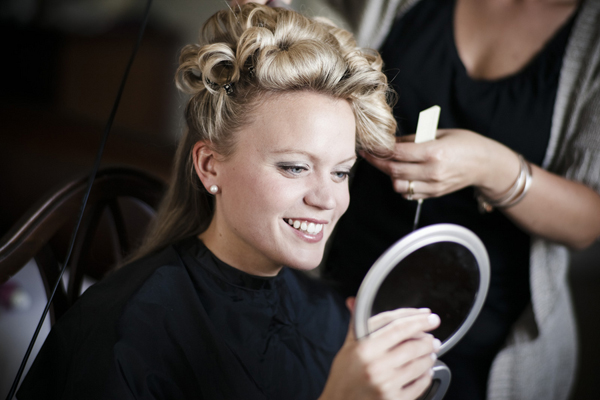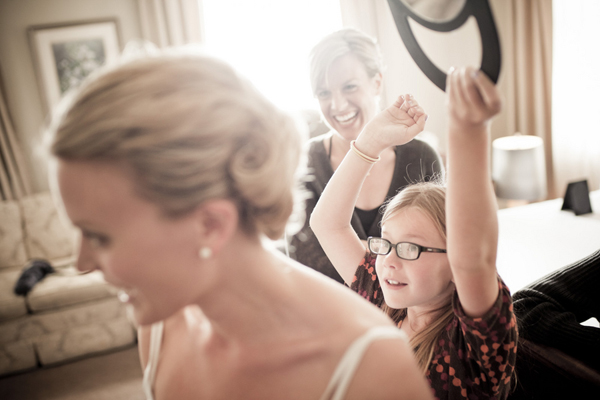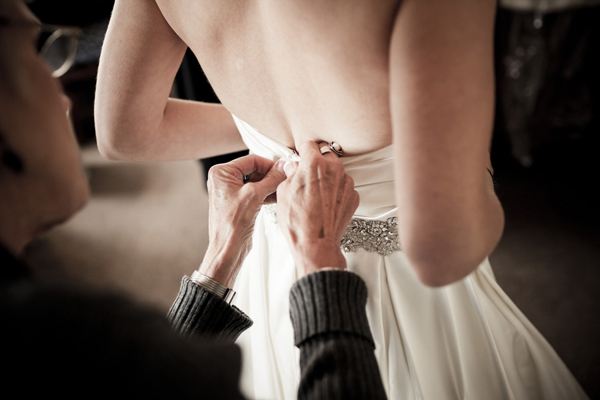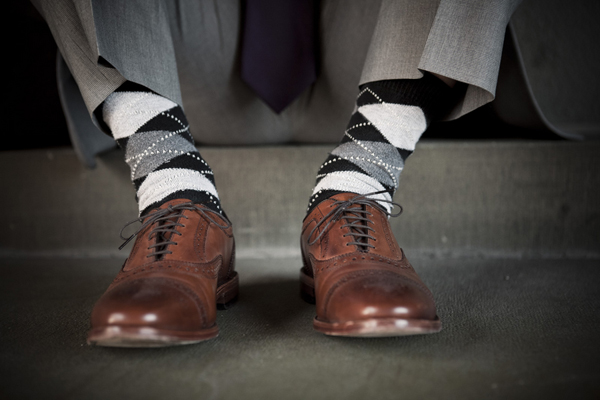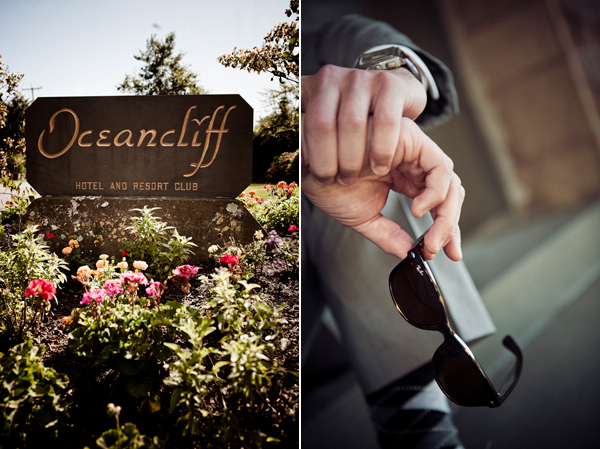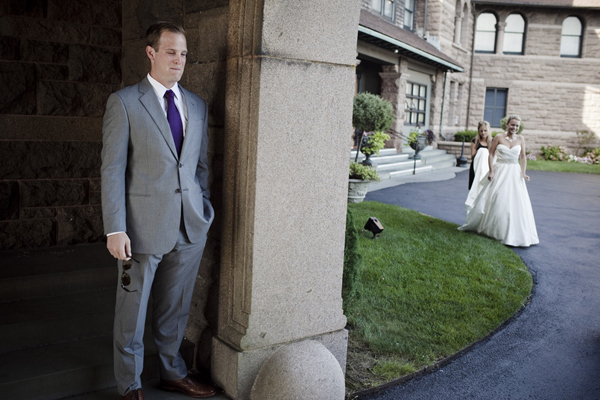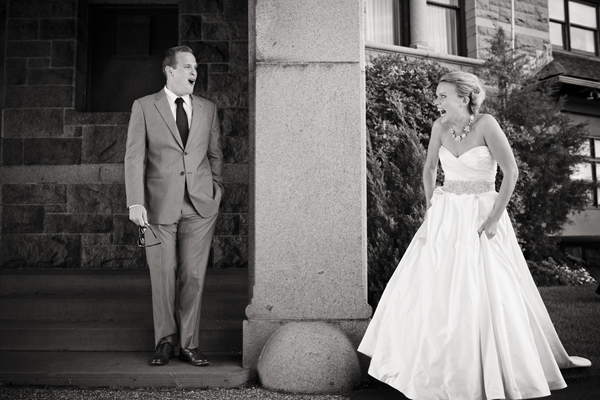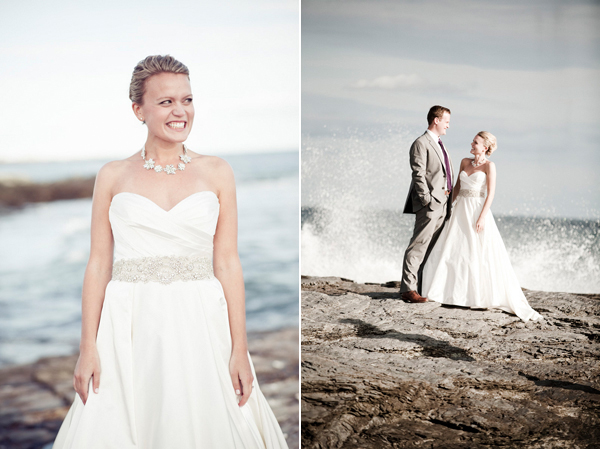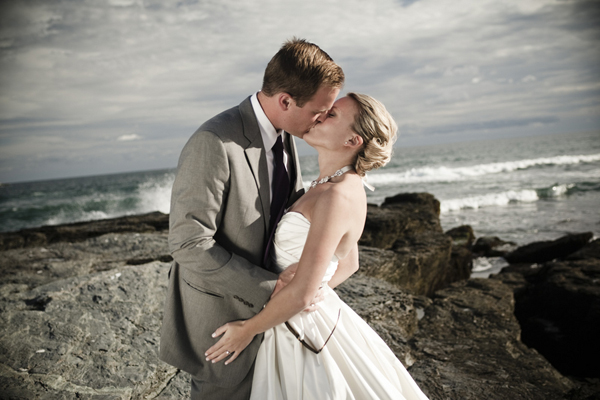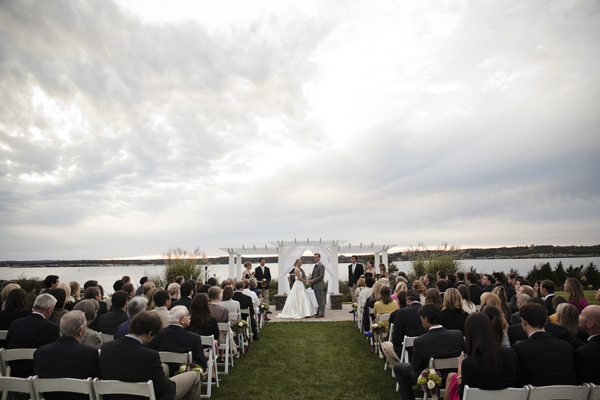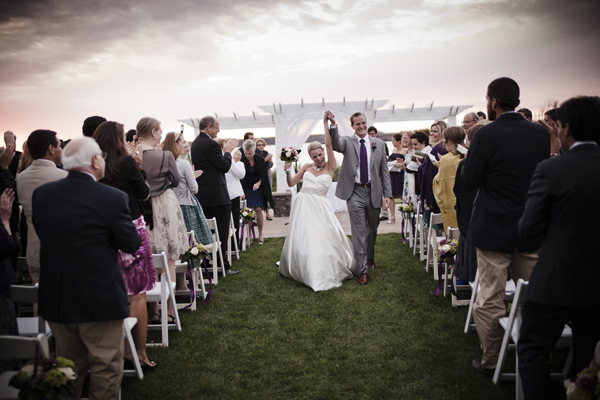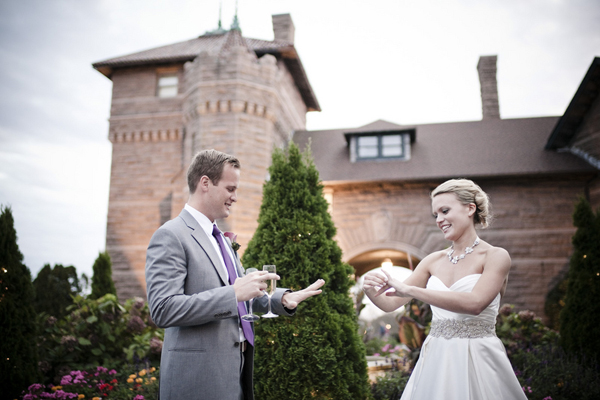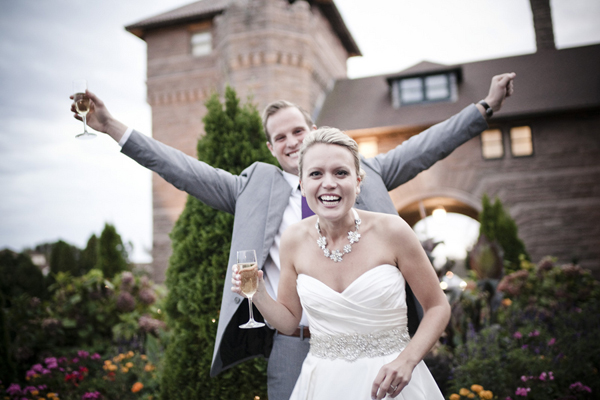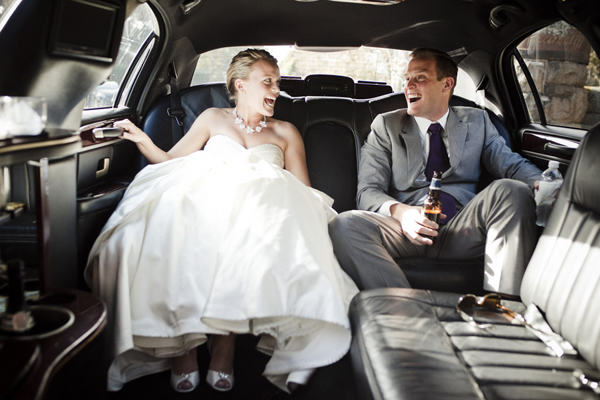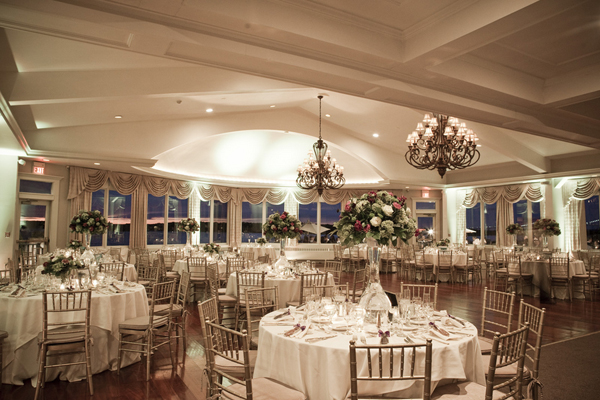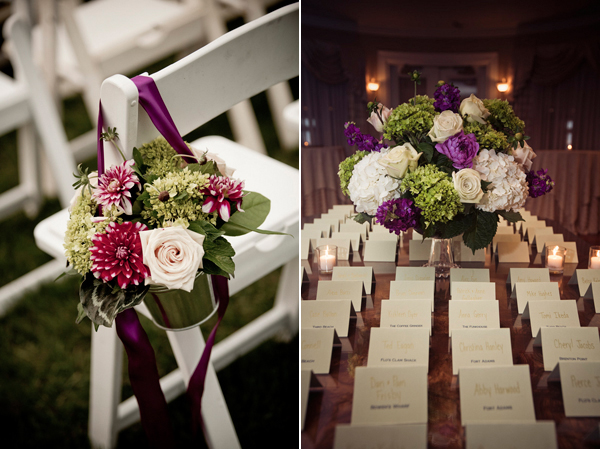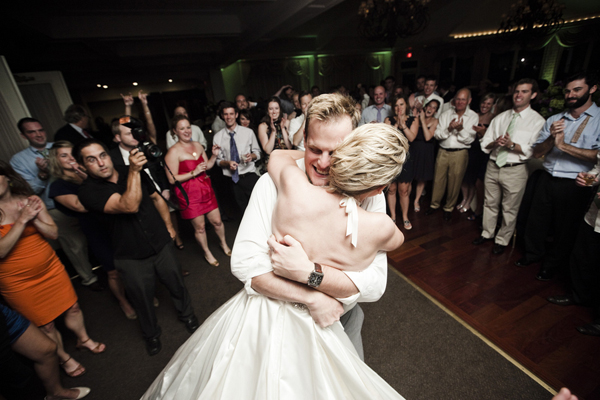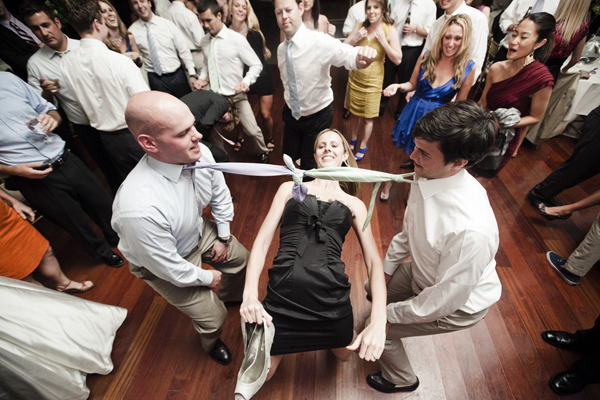 A quote from the bride: "Ben and I have lived in Boston for almost 4 years, but Ben is originally from Rhode Island, and his mom still lives there.  So we spend a lot of time in Newport (nearly every weekend in the summer!), and we absolutely love it.  The beaches are beautiful, and the town is so charming.  I am from Chicago originally, but Newport has definitely earned a very special place in my heart.  When we first got engaged, we considered having our wedding somewhere in New England, but not Newport.  We very soon realized that it would be crazy to have our wedding anywhere but Newport.
When we visited OceanCliff we immediately knew that it would be where we'd get married.  We wanted something classy and elegant, but also a place where we could be relaxed and have fun.  We both loved the character of the building and its feeling of old-Newport charm.  And we really wanted to be on the water, so the location could not have been more perfect.
We enjoyed the planning process. One of our very top priorities was finding the right photographer. We wanted someone who we felt could capture the energy and feel of the day. Someone who could retell the story of our wedding day. We knew we had found that when we found Viera Photographics. Hardy was a ton of fun to work with as was Brian. They really went out of their way to get excellent photos for us. We are so glad we chose them!  The wedding day flew by so we feel so fortunate to have photos that captured it so well."
Thank you so much for sharing your special day Caitlin & Ben!
Credits: Photographer:  Viera Photographics, Reception Venue:  OceanCliff, Cake:  Confectionery Designs, Flowers: Tony Chandler Florals, Makeup: Robin McAloon Makeup, Hair Stylist:  Hair Heart & Soul, Music: Pearl Productions, Officiant: Kathleen Bradley