Real Wedding: Nicole & George
We would like to introduce George and Nicole this lovely morning. George and Nicole met in 2006 and have been together since their very first date! When George decided to pop the question, he flew across the country without telling a single person! He asked for Nicole's hand in marriage on Christmas Eve, which is what sparked the idea for a winter wedding. Not knowing the Newport area to well, Nicole decided on hiring wedding planning expert Jaime Nelson from Eventfully Planned early on and never looked back! Jaime helped Nicole with finding each one of her vendors to make her day perfect!
After finding St Spyridon, a Greek Orthodox Church, the couple then decided on the perfect waterfront Atlantic Beach Club, mainly for the dance floor! The bride and groom were certain about one thing, there would be A LOT of music and dancing during their winter wonderland wedding! There were two bands who shared the entertainment for the night, the Boston Common Band and The Olympians (a Greek band.)
The bride and groom wanted a fun, yet fancy affair and we think they did just that! The brides dress with that feather detailing from Priscilla of Boston to the matching feather details on the cake were perfect! And what about Nicole's fur shawl?! We are in love! Once again, Toni Chandler's floral arrangements were to die for! Those beautiful tall centerpieces, the bouquets, and the display on the escort table, absolutely gorgeous! We have to put our hands together for the talented Rebecca Arthurs for taking such beautiful photographs. From the newlyweds holding giant wooden chess pieces, to the shot of them in their get away car from Rockstar Limo, to that very last vintage inspired shot of them walking out of the church!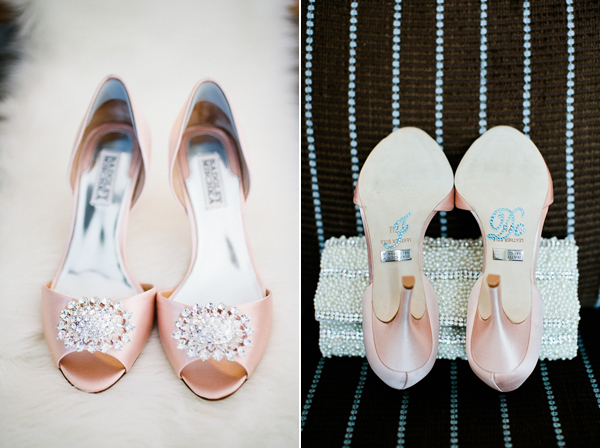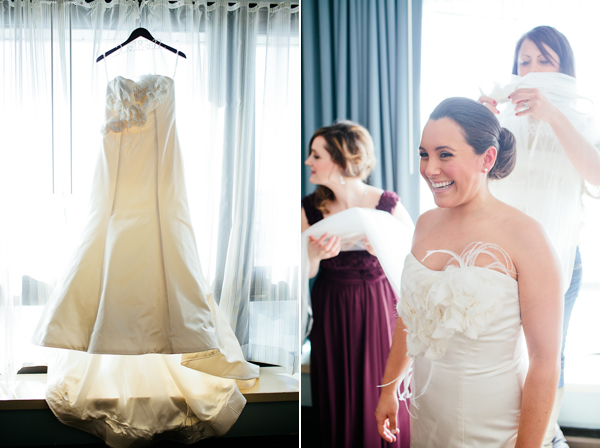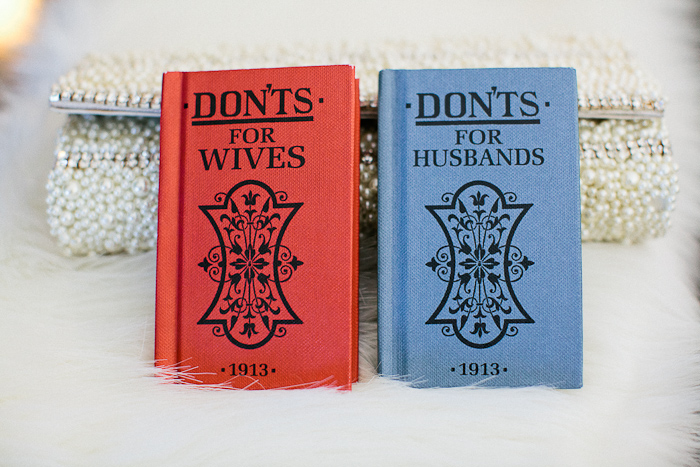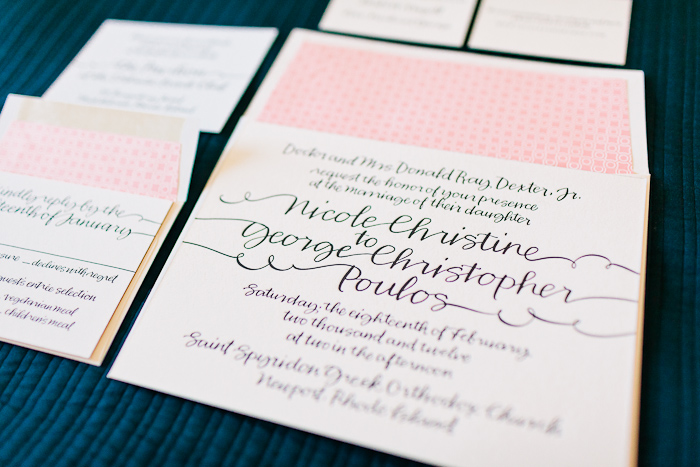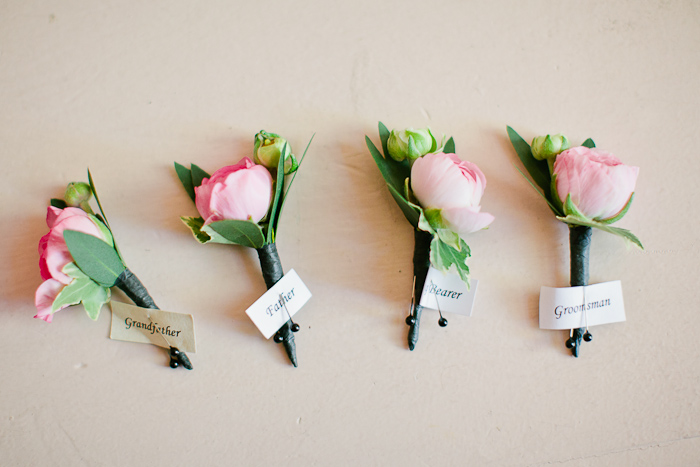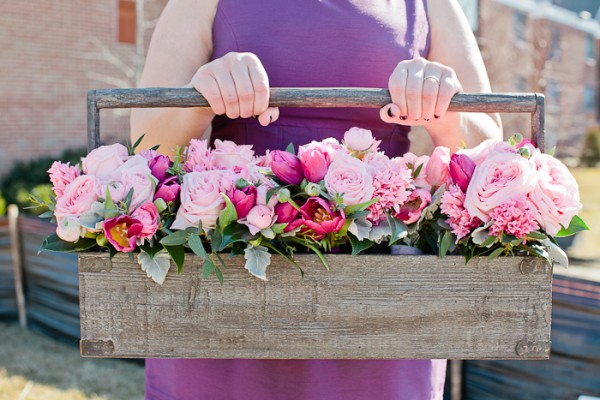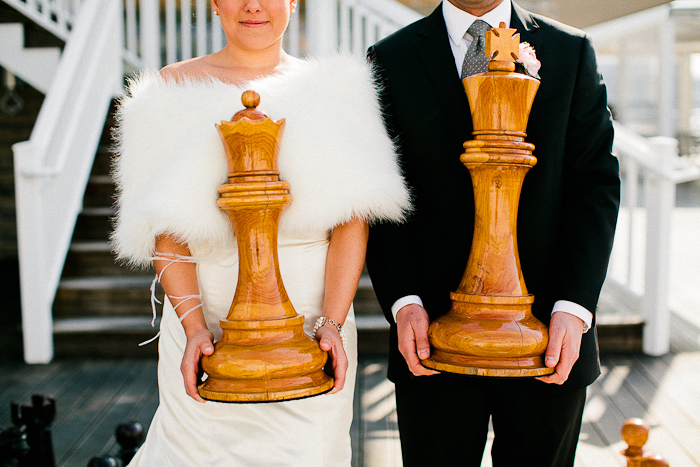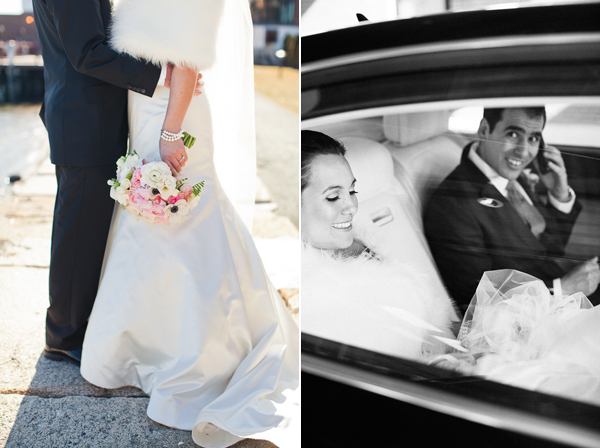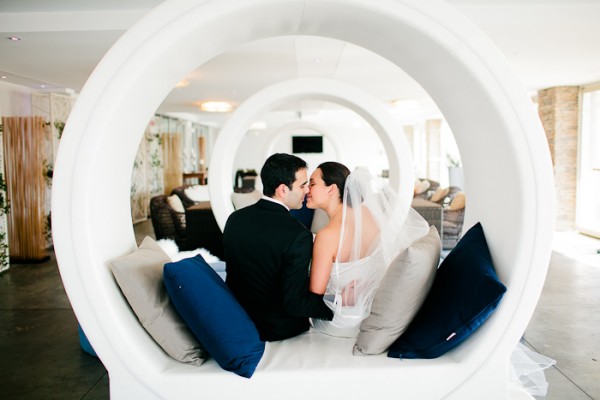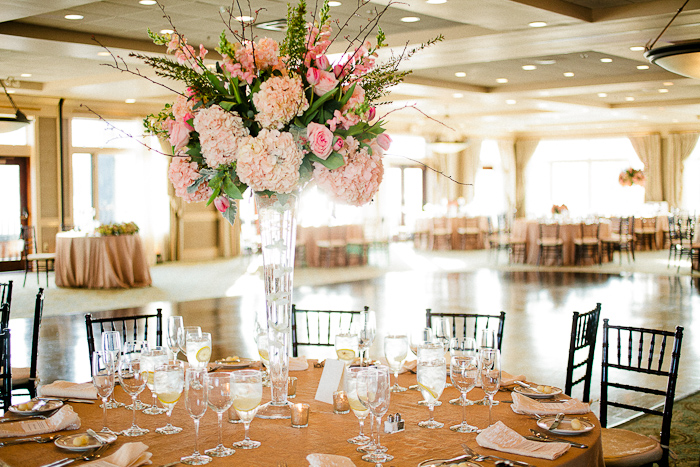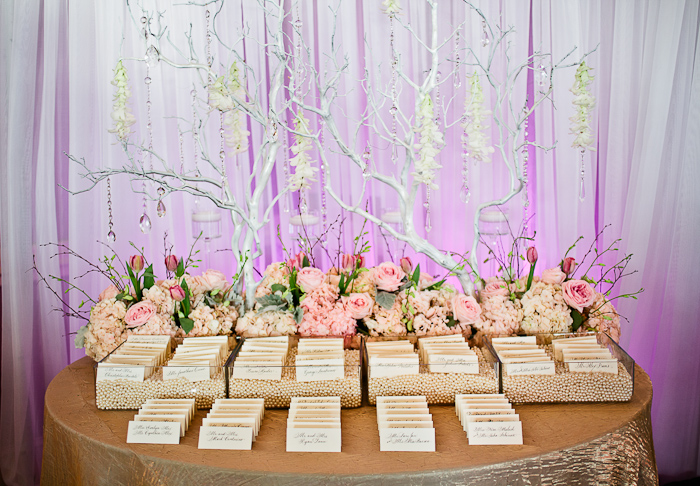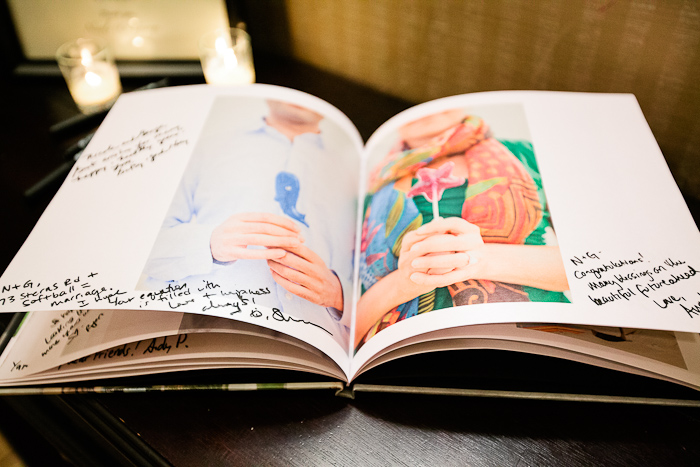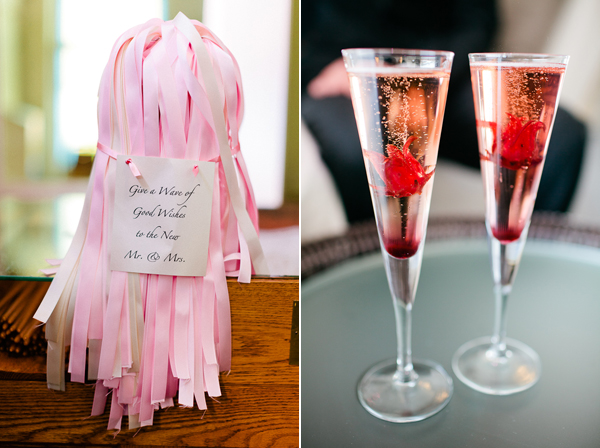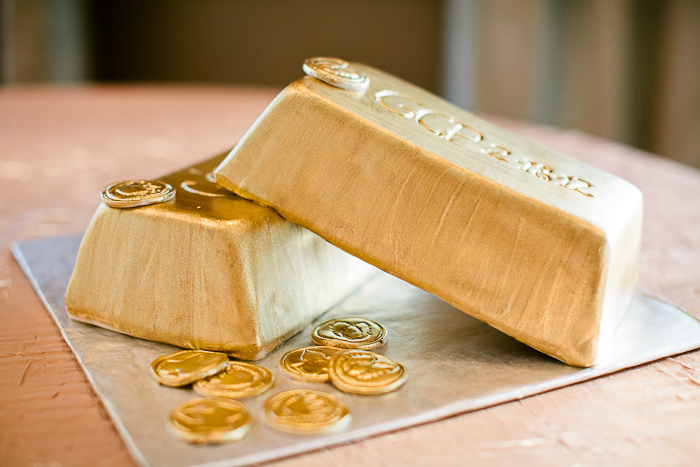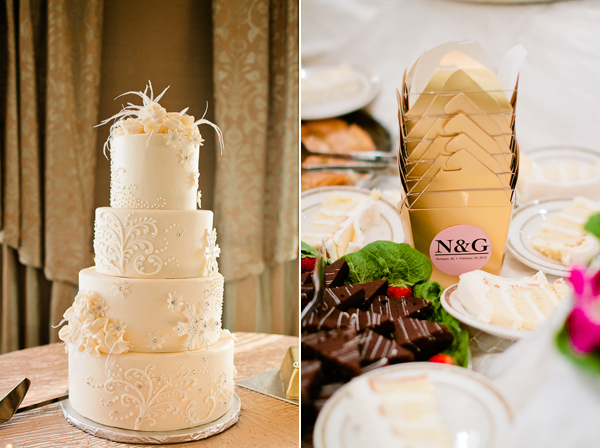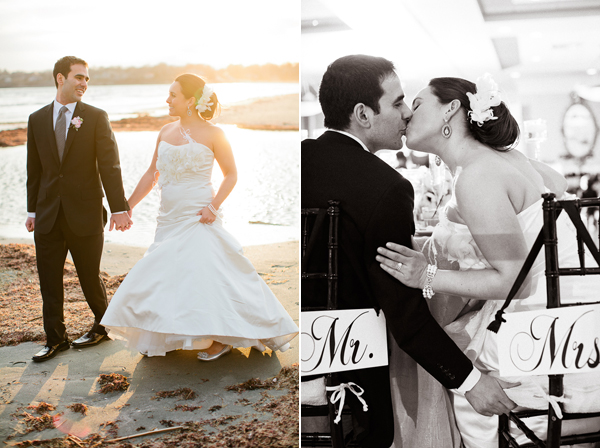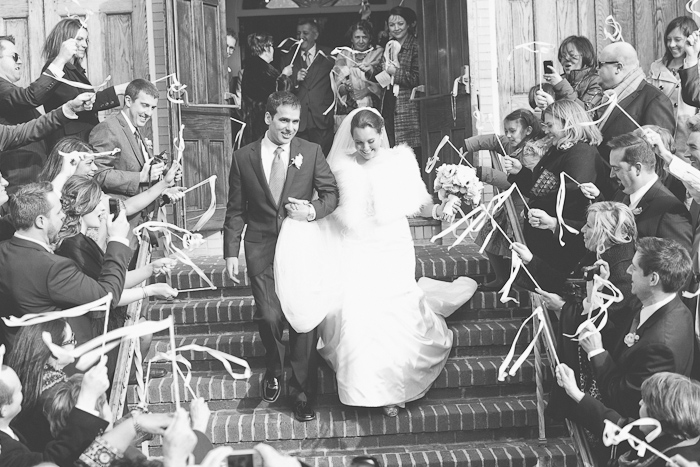 A quote from the bride: "We decided that we would get married New England and ended up choosing Newport for our location a few reasons, but one of the most important reasons was the fact that George is Greek Orthodox (and I am now, too! I got baptized in June 2011, which was one of the most amazing parts of our wedding planning journey). Our location-hunting got narrowed down quickly by the proximity to a Greek Orthodox church. We liked the idea of a mini-destination location from Boston, where we live, and love the seaside feel and charm of Newport. It's an easy drive from Boston AND has a Greek Orthodox church right in the center of town. It was perfect!
I hired Jaime Nelson (Eventfully Planned) pretty early on in the planning process as my wedding coordinator and it was one of the best decisions I made! She helped keep me organized and maybe even more importantly connected me with so many amazing vendors in the area. I loved every single vendor that I worked with, and many of them I probably only found because of Jaime. Every vendor did amazing work and it really showed through on our wedding day. One of the biggest reasons we chose the Atlantic Beach Club was their dance floor! We had heard a lot of great things about their quality of service – and it is all true – but one thing we knew immediately about our wedding was that there would be a lot of dancing.
Our wedding style was influenced a bit by the winter timing near Valentine's day but mostly just sort of evolved naturally from my and George's personal style. I think you could describe us both as fairly laid back and easygoing, but I felt like our wedding should be a fun and fancy affair. That's how our "casually elegant" style came about. Getting married right after Valentine's day helped influence the color palate. I love pink – and George gave me free rein with with color palate – so I decided to play up the romantic Valentine's day aspect, but I didn't want it to be a theme that hit you over the head so I chose soft pinks, ivory and champagne as our palate.  We were beyond thrilled with how our wedding day turned out. We had so much fun and felt so surrounded by love. We have so many wonderful memories from that day that we will carry with us forever!"
Thank you for sharing your special day Nicole & George!
Credits: Planner: Eventfully Planned, Venue: Atlantic Beach Club, Photographer: Rebecca Arthurs, Stationary: Bella Figura Letterpress, Florist: Toni Chandler, Transportation: Rockstar Limo, Lodging: Hyatt Regency Newport, Makeup: Spectrum Makeup Artistry by Jennifer Hodge, Ceremony Venue: Saint Spyridon Greek Orthodox Church, Linen & Chair Rentals: Felicia's Perfect Setting, Cake: Kate Repko, Lighting: Music Mixers Entertainment, Calligrapher: Scribe Calligraphy, Dress: Priscilla of Boston