Inspired by… Ribbons!
Think back to when you were a little girl…ribbons were everywhere. Ribbons were in your hair, tied in bows on your little white socks and around your dresses, they were given to you as awards, or tied around gifts. You loved ribbons as a little girl, so why not as an adult? Today, ribbons are a great accessory to add in to your wedding! They work wonders as backdrops, adding drama and color! Or what about tied to the back of chairs, to give them a little more flair? Ribbons could be draped as an added decoration to the roof of your venue or used as a creative photo opp like below! So, whether it's orange or blue, add some ribbon and let that little girl in you shine through!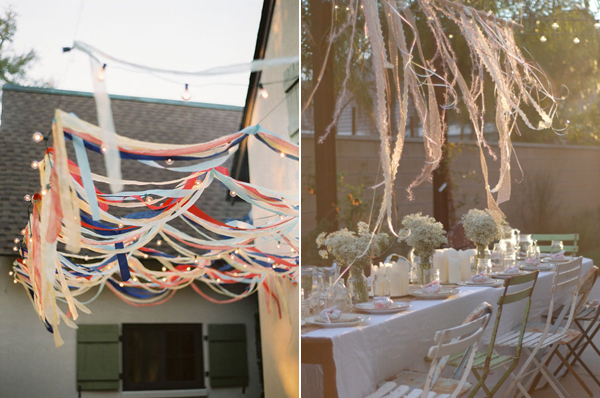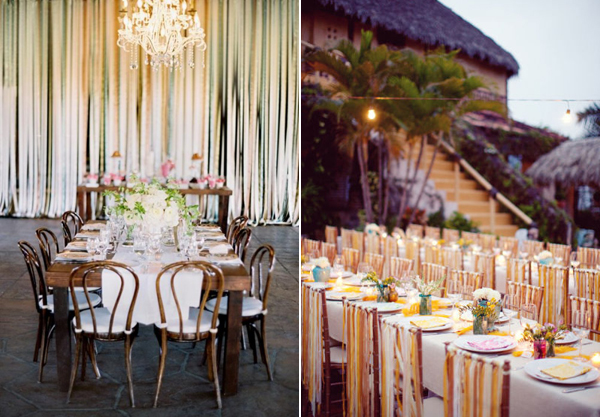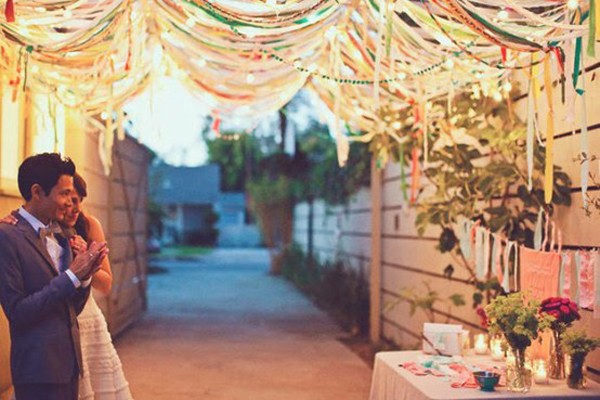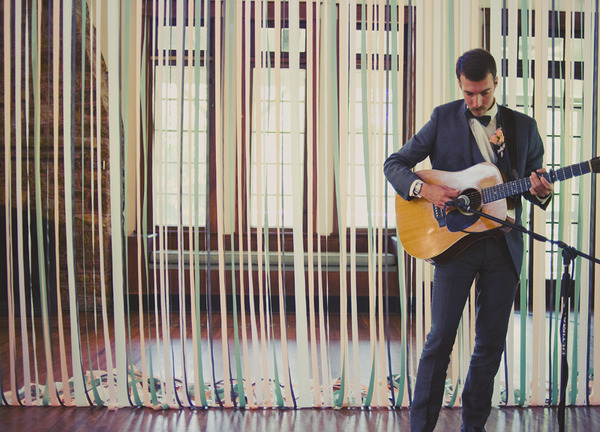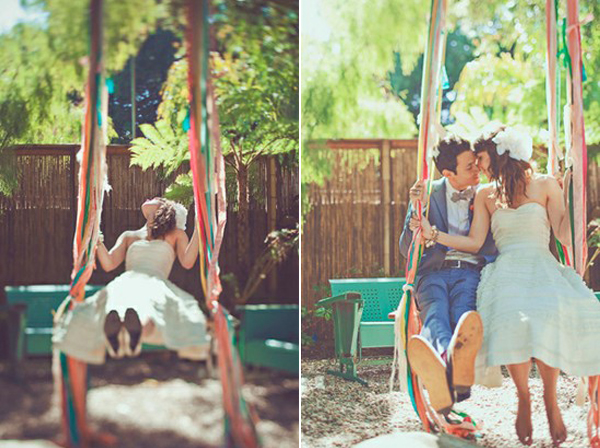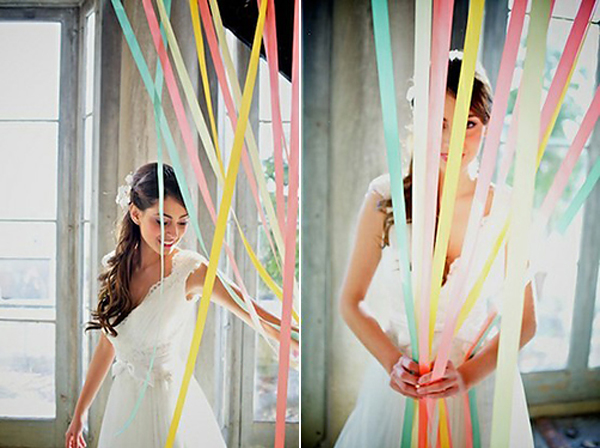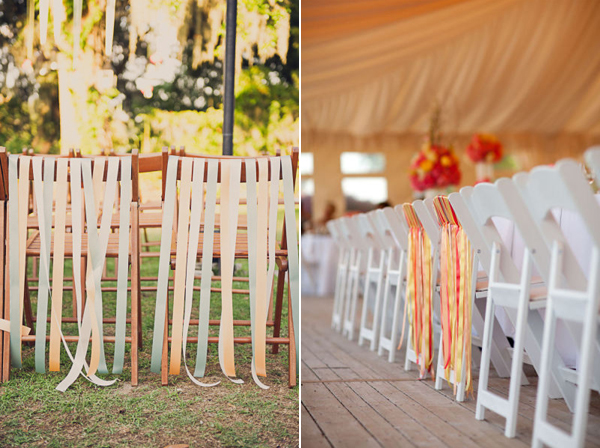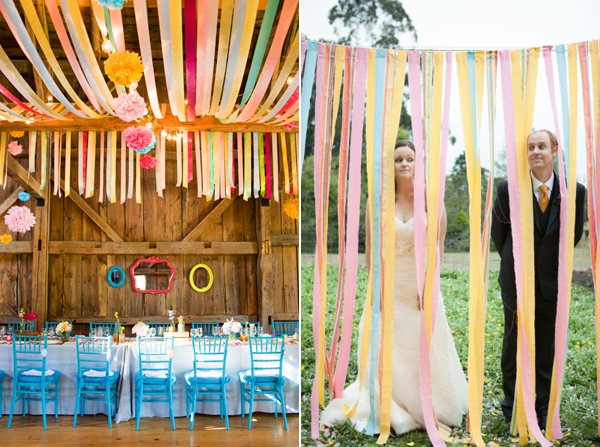 Were ribbons a part of your wedding day? Share your photo's with us, or any other ribbon inspired ideas!
Photo Credits from Top to Bottom, Left to Right: Virgil Bunao, Cakies, Jose Villa, Sarah Yates, Our Labor of Love, E Claire Creations, Our Labor of Love, Blog Celebration, Dove and Sparrow Photography, Michele M Waite Photohgraphy, Corbin Gurkin, Sasha Gulish