Things We Love… Newport Wedding Favors!
Lets face it, in the past wedding favors usually got left behind on the guests table, or forgotten about shortly after the big hurrah. These days, wedding favors have taken a turn in the right direction. They can really play up your theme, or play homage to your wedding day location. We sat down and asked our friend Ann from Fancy Pants Event Planning and Tara from Elegant Events by Tara what they thought were the most creative (and taken home) wedding favors! We even have some great Newport inspired ideas for you!
One idea that has been popping up all over receptions are homemade items. Everything from jam to honey in mason jars have been making an appearance. Attach the recipe or a cute note as the tag and it becomes a sweet gift to take home!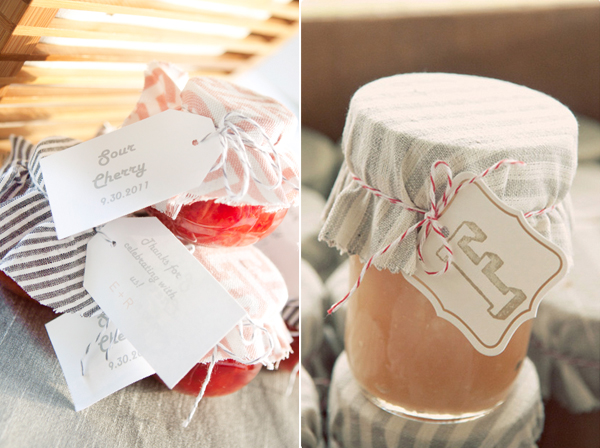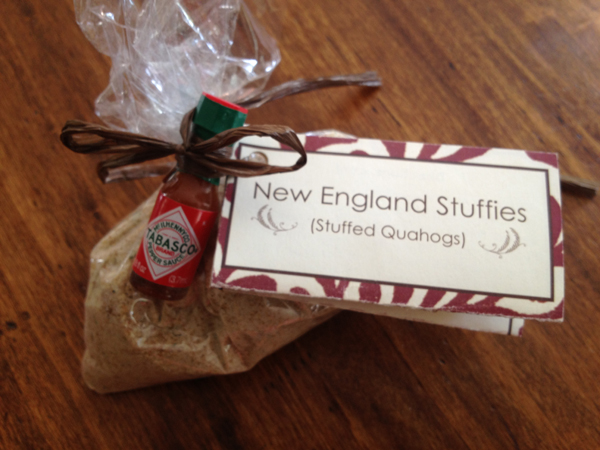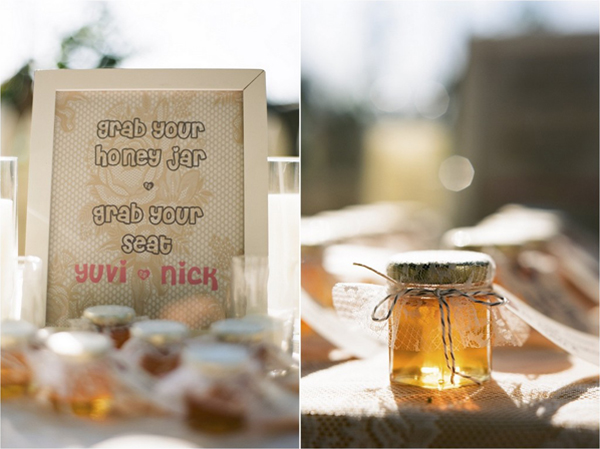 Another idea we are loving, are Mix CD's! How could you not? The bride and groom come up with their ultimate wedding play list and their guests dance the night away! But what about when they leave? Why should the fun stop there? Have your guests take home a CD with a personalized label and we guarantee it will stay in their car for months! The two awesome cd sleeves on the right can be found here!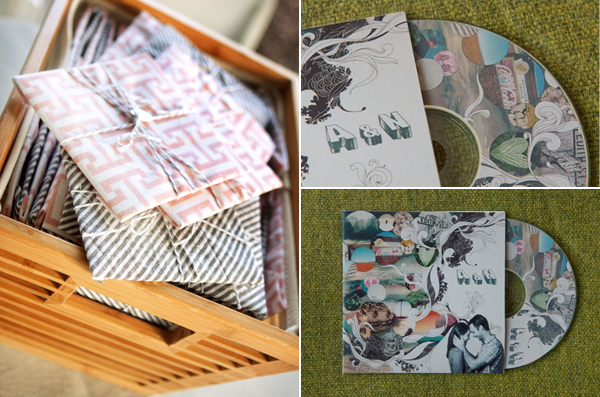 When talking to Ann and Tara they both said local, local, local! Everyone loves something sweet, so why not a cupcake or cookie from some delicious places in Newport like Confectionery Designs or Newport Sweet Shoppe? Another perfect local favor: Dels Lemonade! Put together a gift bag of Del's mix (individual packets only $1.50 each!), some of their famous green and yellow cups and maybe a lemon or two! Oh, and you can't forget directions on how to drink it. No straws, just shake and drink!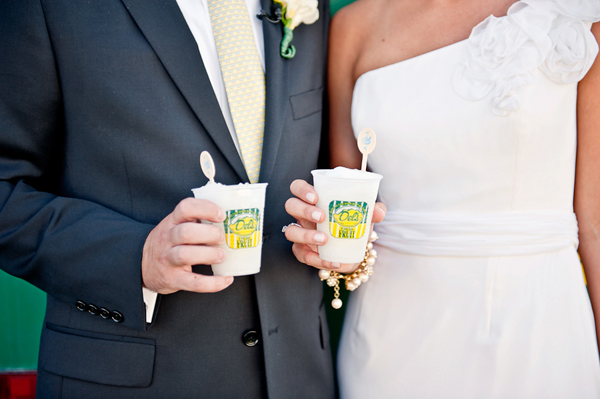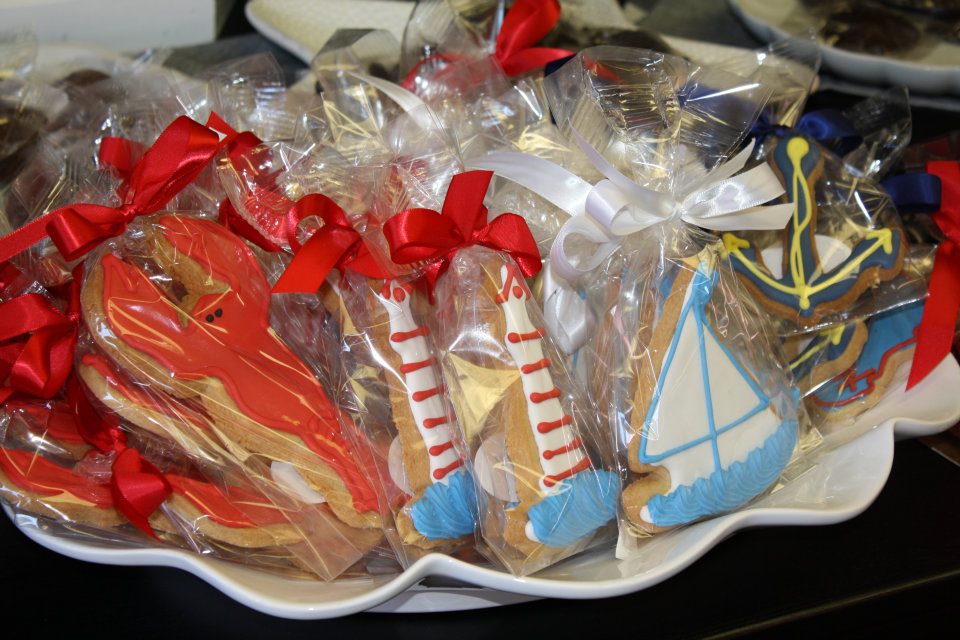 Don't want to do favors? Opt out and support a charity instead. Put up a sign somewhere at your reception telling your guests you've decided to donate money to a charity that means something to you and your groom. That way you don't have to worry about guests leaving behind their favor and guests will appreciate it.
Have some unique and/or local wedding favor ideas? Leave a comment and share them with us! It's the gift that keeps on giving!
Credits from Top to Bottom, Left to Right: Fancy Pants Event Planning, Steep Street, Fancy Pants Event Planning, Braedon Flynn Photography, Fancy Pants Event Planning, Steep Street, Leila Brewster via True Event, The Newport Sweet Shoppe