Things We Love… Succulents!
The succulent trend is growing fast (no pun intended)  into one of the newest wedding trends for the upcoming seasons.  What is a succulent you ask? A succulent is a water retaining plant such as an aloe plant, cacti, etc. Succulents appear to be swollen as they are filled with water, and are also a great addition to your wedding bouquet or centerpieces. They are a way to add green into your bouquet, and really give the style of your wedding a natural feel. The great thing about them, they look amazing mixed with other flowers like the peonies and roses below, or look just as good alone. Want an all green bouquet? Go with succulents! They also look great as part of your place settings or an added decoration on your wedding cake! We just can't get enough of succulents, and we think you will feel the same way!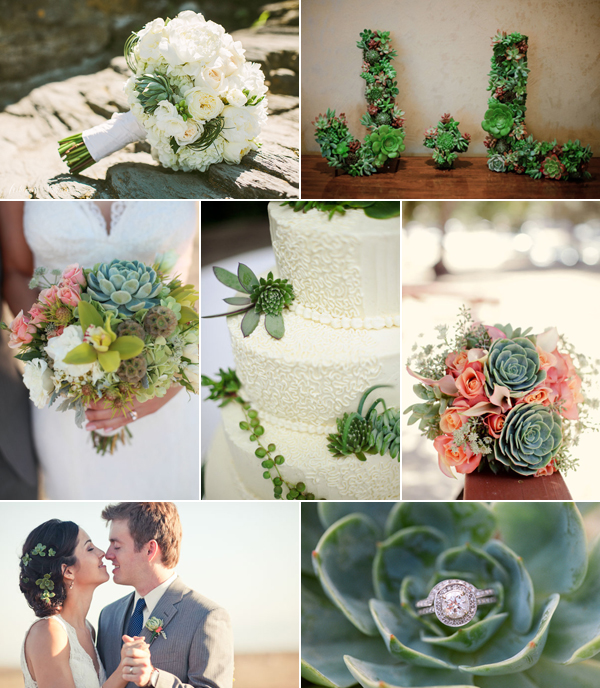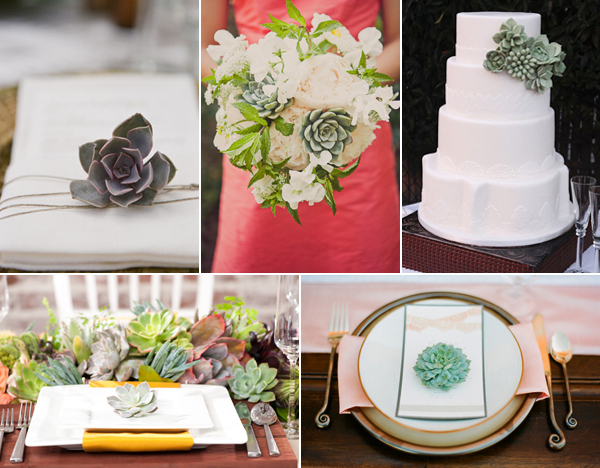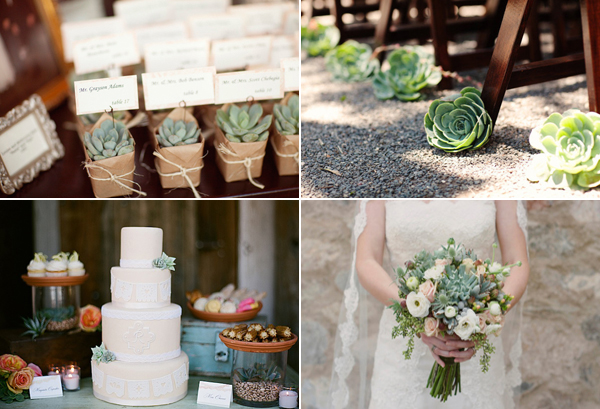 Did you have succulents at your wedding? Send us a photo!
Photo Credits from Top to Bottom, Left to Right: Rebecca Arthurs, Troy Grover, Deborah Huber Photography, Ken Kienow Wedding Photography, First Comes Love Photo, Deborah Huber Photography, Linda Chaja, Braedon Photography, Dove and Sparrow, Braedon Photography, Style Unveiled, Stephanie Williams, Joie lala Photographie, Kate Harrison Photography, Stephanie Williams, The Weaver House