Etiquette 101: How to choose a wedding gift
As a wedding guest there shouldn't be too much to worry about, right? Pick out the right outfit, the perfect pair of dancing shoes, show up and enjoy yourself! Oh, but what about the wedding gift? Should you get the new couple something unique or something off of their registry? How much should you spend? The questions could go on forever. We are here to save the day, and answer all of your wedding gift questions! So, stop your worrying and ease your mind below!
Do I have to give a gift from the bridal registry?
No. The registry is more of a guide for guests. Many couples create registries to give you a better idea of their taste and style and also what they may need. Check out the registry to give you some ideas and use your imagination!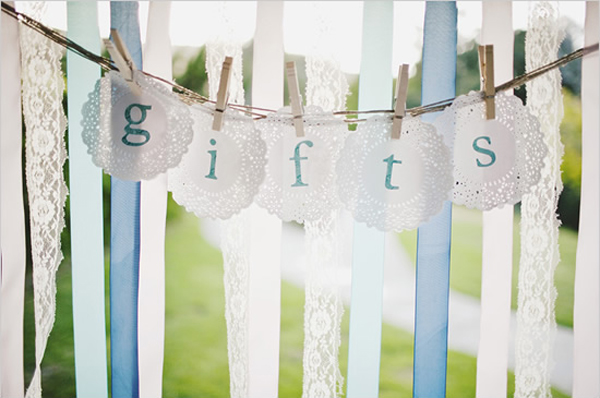 Am I supposed to buy a gift that costs as much as what the hosts spend on each person at the wedding?
No.  This new found myth causes the most anxiety for guests, and the answer is 100% no!  The amount you spend depends on your financial situation and how close you are to the bride and groom. These days, you can buy or make a very meaningful gift without breaking the bank!
Is it unsuitable to give money?
Definitely not! Many couples require what is called a "Green Back" bridal shower, which essentially means cash instead of gifts. Couples do this when they already have an established home, or are saving for something. Another great idea is to put the money towards their Honeymoon.
Can I give something I already own?
Yes, but use caution. If the item is in good condition and you're positive that the couple will like the item. Maybe it's something in your house that they have mentioned they like? Maybe it is a family heirloom that you are passing down? Don't just re-gift an item you aren't a fan of.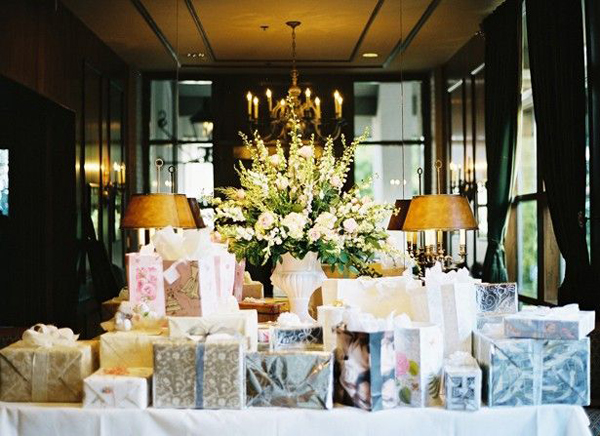 Don't I have up to a year after the wedding to send a gift?
No, this is yet another myth.  Gifts should be sent to the bride and groom before the wedding, brought to the bridal shower, or as soon as possible after the wedding date.  Having trouble getting or sending a gift? Remember, late is better than never.
Can I take my present to the wedding?
Yes, most of the time. Most couple's have an area to place cards during the reception. Couples usually don't mind if you bring a gift and leave it in that same area, but remember these rules might change depending on the couples culture.  If you're ordering a gift ahead of time off of their registry, it will say where to send gifts.
May I send a group gift?
Depends on who is in the group. Married couples, couples who live together and families generally send one gift.  Group giving is also acceptable when guests pool their money to buy a more elaborate or expensive gift.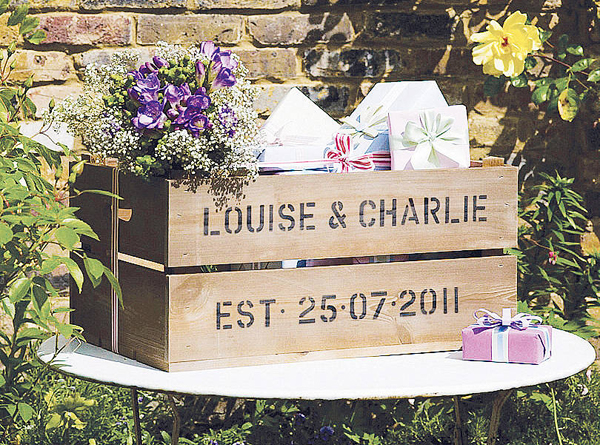 How do I know if my gift arrived?
Shortly after the wedding, couples send out thank you cards, which is probably the most efficient way. If sending a gift through a couples regsitry you can ask for tracking information and delivery confirmation.
What do I do if I don't receive a thank-you note?
Make sure you give the couple a decent amount of time. Remember they have to go on their honeymoon and get into the swing of things as a new married couple. Usually three months is ample time.  After that, we give you the go ahead to ask if they received your gift.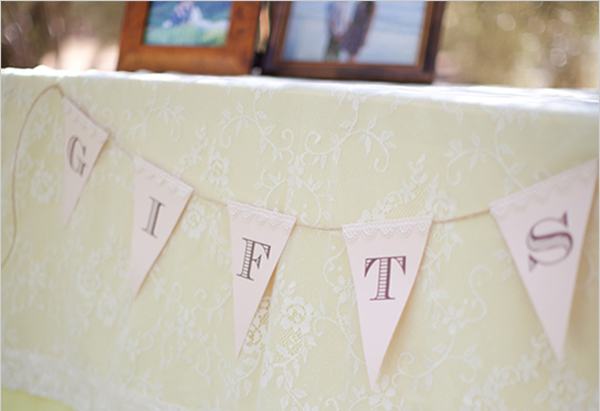 What if I find out that my gift was returned or exchanged?
You don't have to say a word! Returns or exchanges are very common in the wedding gift world. Gifts are often repeated, so yours might be the one that gets returned for something else.
We hope we have put your mind to rest, at least on the gift giving part. We know finding that perfect party dress can be tough! Now, at least you know what and what not to give as a wedding present! So, whether it's a juicer, blender, or an envelope of cash, we think you will do just fine.
Photo Credits from Top to Bottom: Hugh Forte, One Wed, Not on the High Street, Katie Neal Photography