Things We Love… Sparklers!
Happy Thursday!  We can't get enough of this picture perfect way to send off the bride and groom on their wedding night, sparklers!  Sparklers are a fun, simple and affordable way to make a BIG statement.  We've found some great sites where you can get them online such as: Sparklersonline,com, For Your Party and Etsy.  If you really want to get creative you can even personalize them with tags that say cute phrases such as "Let Love Shine" or "Let Sparks Fly." Below are some sparkling photos we were inspired by: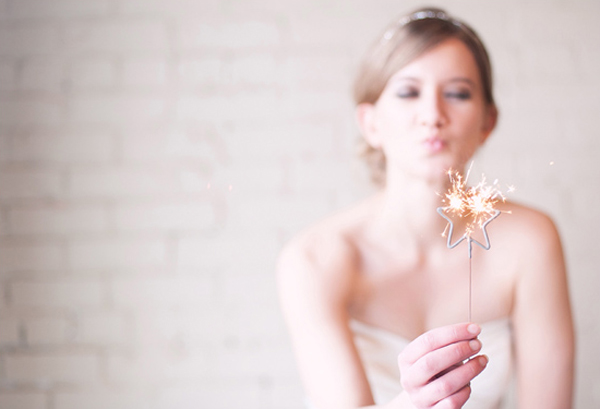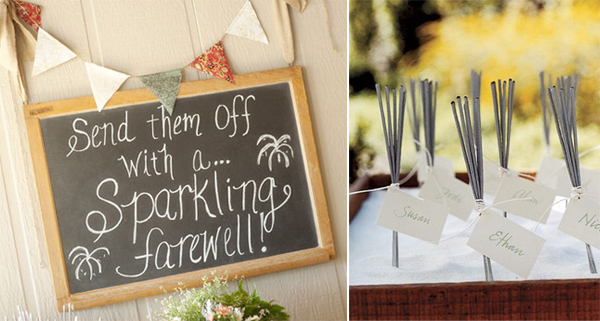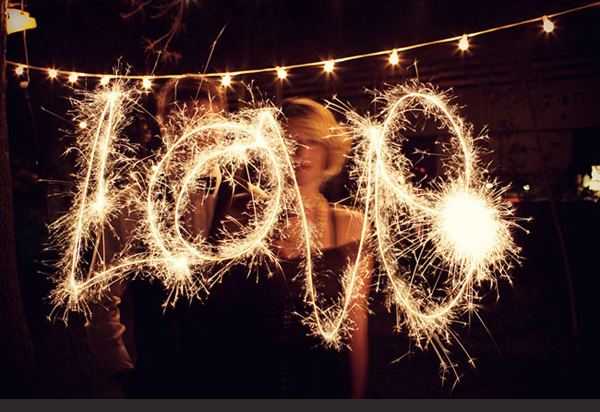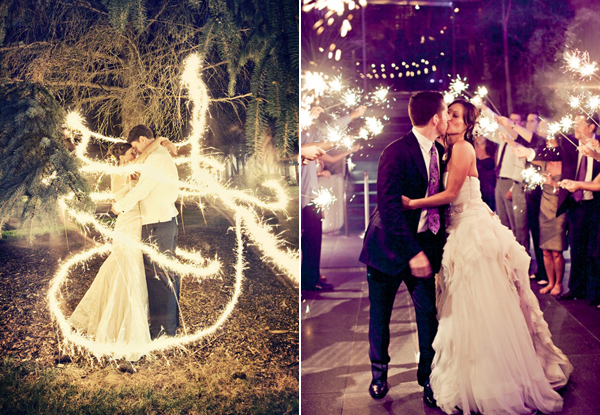 You can get the adorable sparkler tags below (Right Photo) at the With the Flo Etsy Shop and (Left Photo) at For Your Party!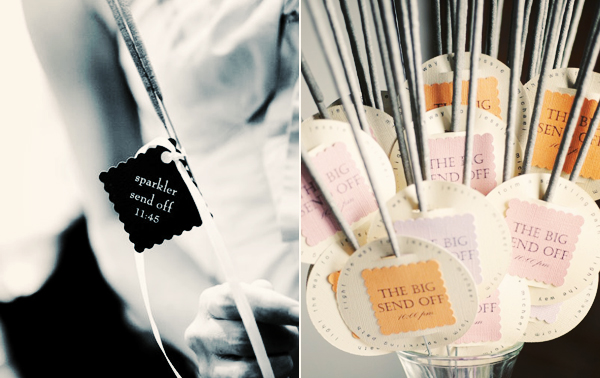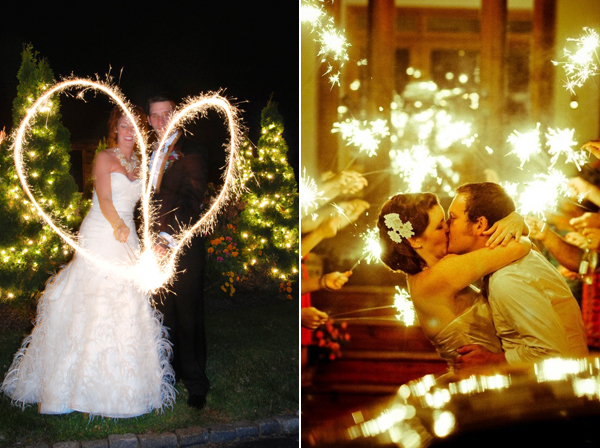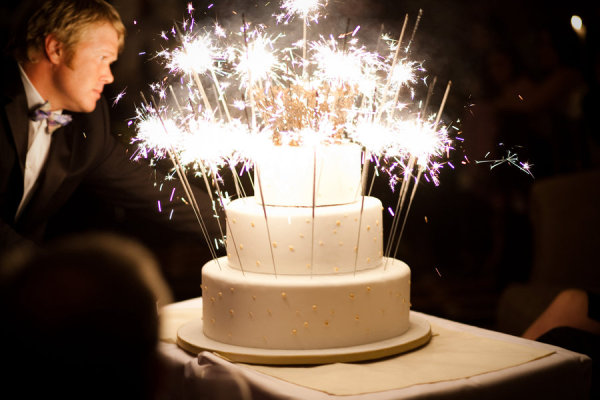 Raina Dawn Events has some alternative ideas for sparklers since all venues do not allow sparklers due to fire codes.  Below is a photo of Laura & Martin's wedding send off with "White Light Wands" that you can get HERE on Amazon.  They added ribbons to the white wands to make them elegant.  They give off light and even make a neat sound when u shake them!
Another idea from Raina Dawn Events used in Caroline & Wither's wedding were "Maracas at Midnight."  They had a huge basket with wooden maracas that were hand painted white and tied with a pretty satin large bow the same as her wedding color.  Everyone was shaking them to the music at Rosecliff as they exited.  Not only is this is a super fun send off but also a great take home favor!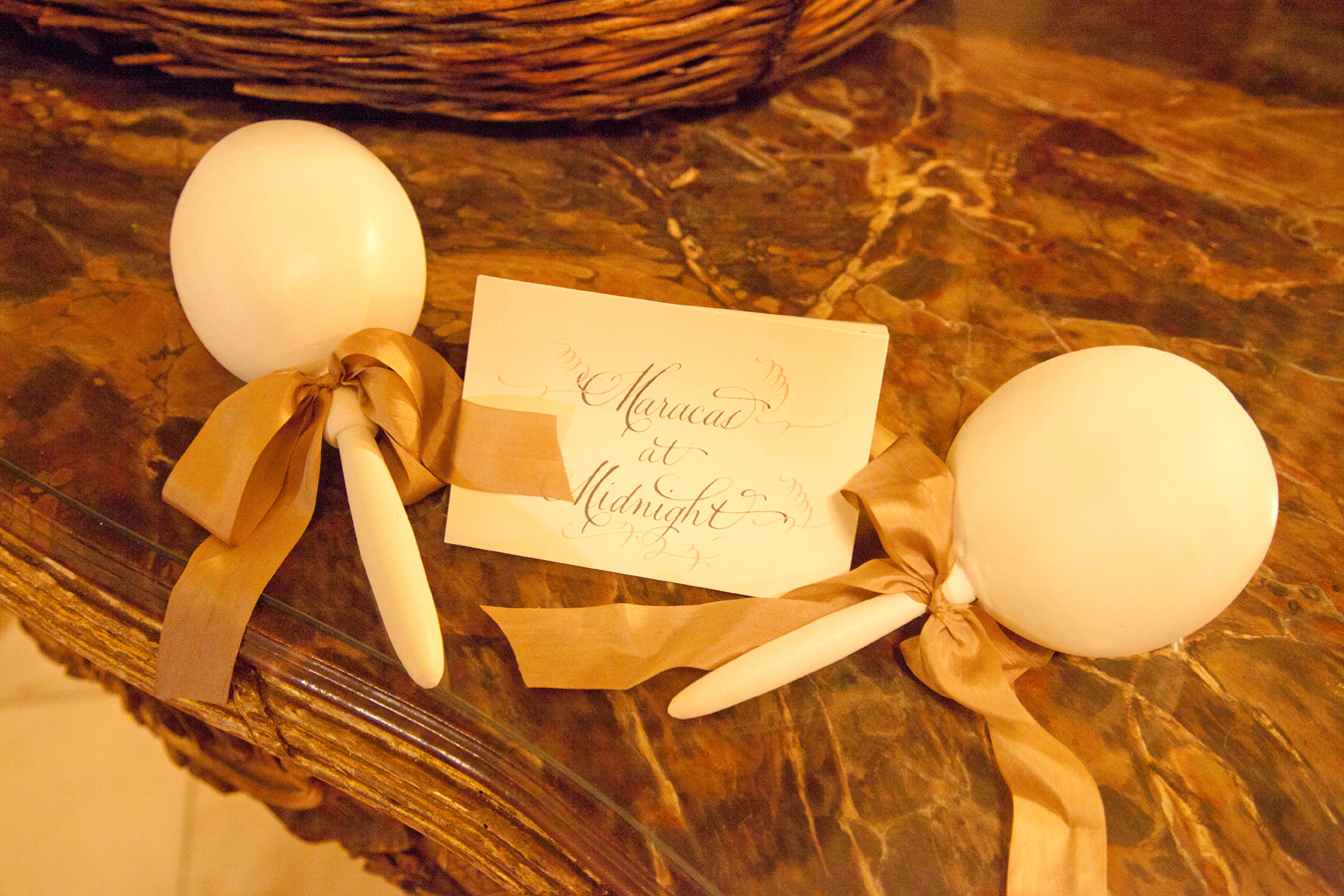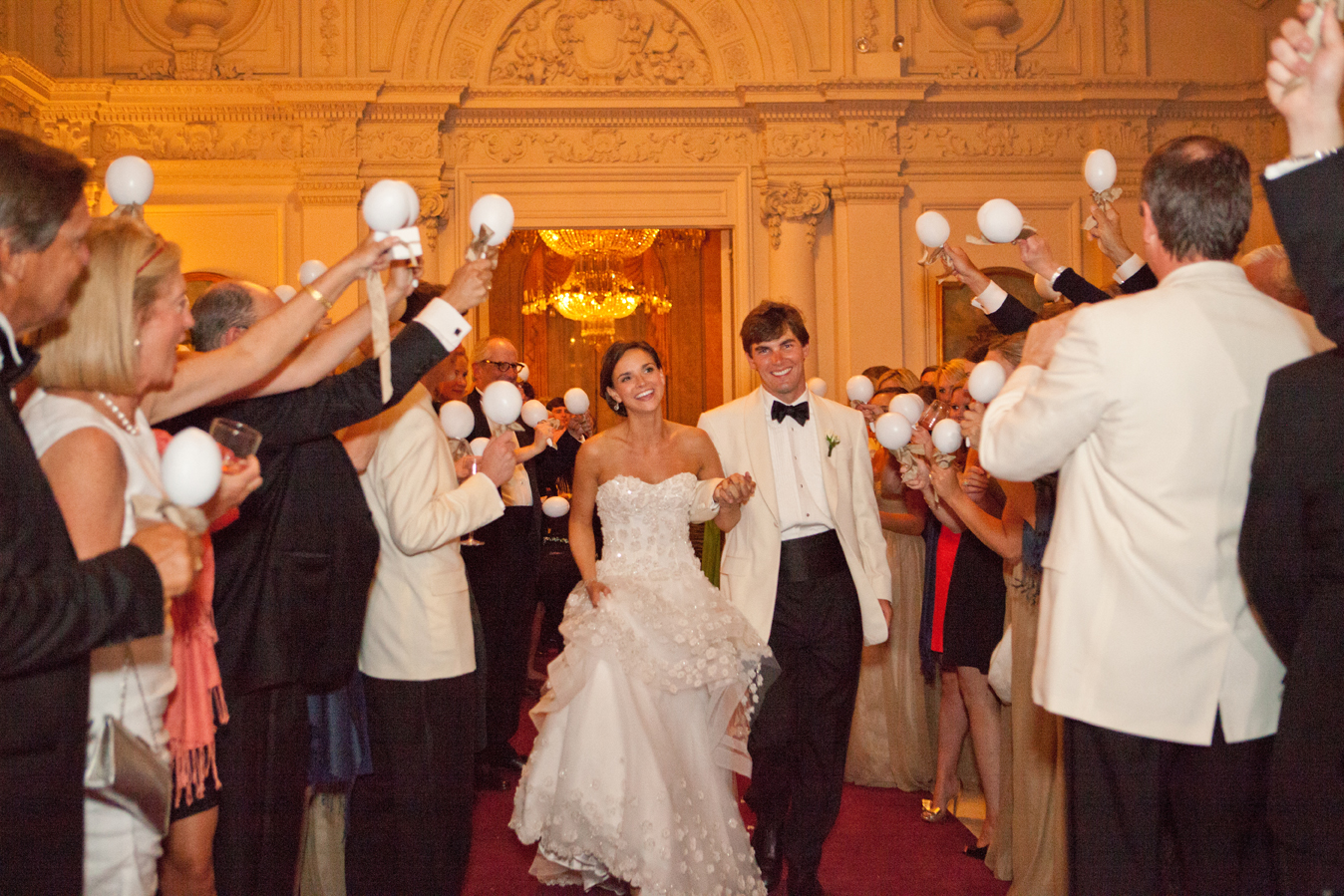 Last, you could use Ribbon Wands, these may not give off light, but if the send off at the end of night is within a lit venue these are also super pretty to wave- in all white or in your wedding color! You can find them HERE on Etsy.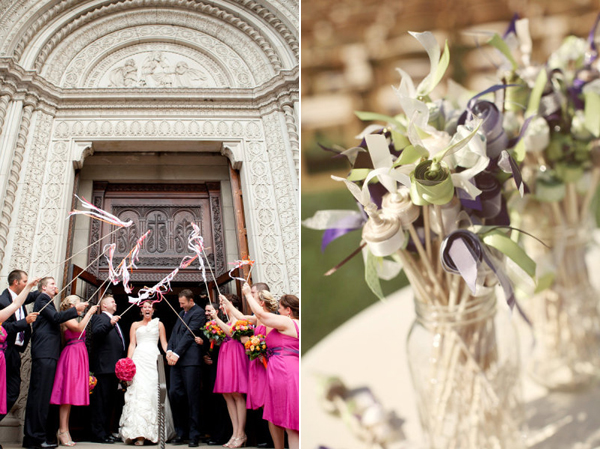 Photo Credits from Top to Bottom, Left to Right: 100 Layer Cake, Garrett Nudd Photography, Sparklers Online, Marilyn Nakazato, Lamb & Lark, You Save Me and I will Save the Day via Tumblr, Your Street Photography, For Your Party, With the Flo Etsy Shop, Susan Sancomb Photography, Wedding Sparklers Etsy Shop, Jasmine Star Photography, Carrie Rodman, Jen Lynne Photography, Ruettgers Photography