Things We Love… What to do in Newport!
Hello pretties! Today's post should be super helpful to all of you brides and grooms planning to exchange vows in Newport, RI. To be quite honest, this GORG city by the sea doesn't lack in historic charm and good clean fun. Between the majestic mansions, tasty restaurants, cute shops, famous festivals and exhilarating boating adventures, out of town wedding guests can make their stay in Newport as busy or as laid back as they want it to be. So, because we here at Newport Wedding Glam love you guys, we decided to do all the legwork and compile a list of can't miss points of interest in Newport. Enjoy!
To start, let's talk about Newport Restaurant Week! It goes from Nov. 4-13, perfect timing for all of you late Fall brides! Check out the link: http://www.gonewportrestaurantweek.com/
And here is our list of things we love to do in Newport that you can include in your weekend itineraries for your guests and on your wedding websites!
To start you can't miss doing the Cliff Walk: Located along the eastern shore of Newport, RI., the Cliff Walk is considered one of the most popular outdoor attractions in the city. It's a 3.5 mile public access walkway bordering the shoreline and has been designated a National Recreation Trail.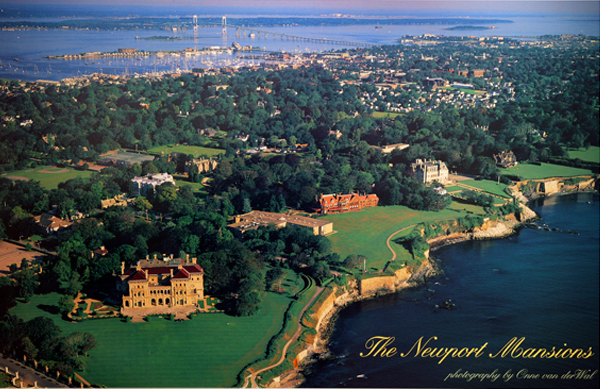 Ocean Drive: Another must see! The Ocean Drive Historic District covers the long street of the same name alone the southern shore of Newport. It is a 10-mile drive along pristine coastline that's peppered by "to die for" beach-side homes. Also known as Ten Mile Drive, Ocean Drive combines the history of a wealthy summer community with a fabulous Newport recreational treasure of public parks and miles of public access shoreline to rank as one of the most popular drives in the country.
Fort Adams: Located a short drive or a water taxi ride across Newport Harbor, Fort Adams dates back to the war of 1812 and is the largest coastal fortification in the United States. It houses the Museum of Yachting, hosts the Newport Folk Festival annually and boasts spectacular views of Narragansett Bay.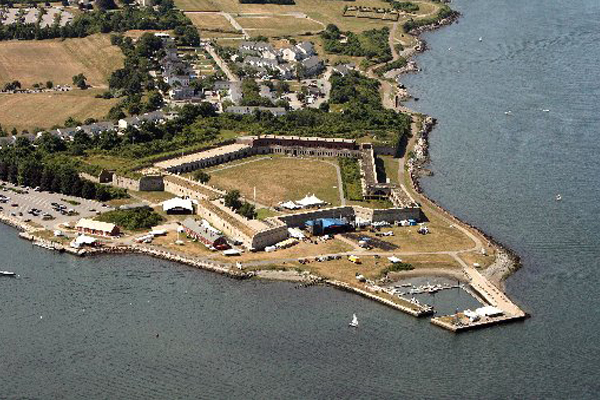 International Tennis Hall of Fame: A really neat place! The International Tennis Hall of Fame is located at 194 Bellevue Avenue in Newport. Andre Agassi is one of the most recent inductees with his induction ceremony taking place July 9, 2011.
Viking Tours: For more than 40 years Viking Tours has been shuttling sight seers around Newport. The company offers a scenic overview tour, a mansion tour and a deluxe Newport Tour.
Segway of Newport: Segway of Newport offers visitors a unique way to tour Newport, RI. Ride along the scenic Ocean Drive or roll past the historic mansions.
Scooter World: Scooter world doesn't just offer scooter rentals. Check out their ScootCoupe and Sun Trike. So fun!
Madeleine Schooner: Hop aboard the classic schooner Madeleine and give your friends and loved ones a sailing experience they won't soon forget. Classic Cruises of Newport offers sailing harbor tours and sunset sailing cruises aboard the 72-foot yacht.
The Breakers: Located at 44 Ochre Point, The Breakers is one of Newport, RI.'s grand mansions and a symbol of the Vanderbilt family's social and financial preeminence in turn of the century America. Tours are offered daily and they are AMAZING!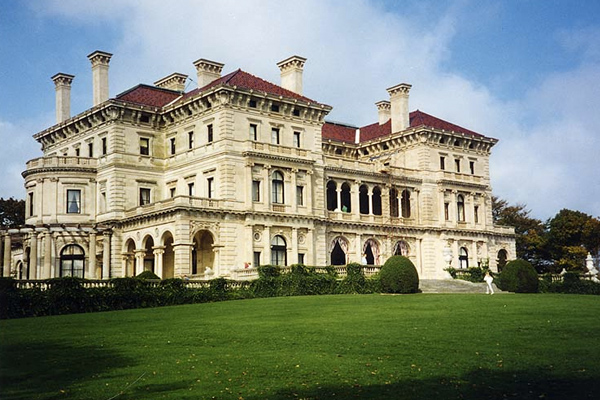 Marble House: Located at 596 Bellevue Ave., in Newport, Marble House was built between 1888 and 1892 for Mr. and Mrs. Williams K. Vanderbilt as a summer house or "cottage." More like a stone palace, Marble House also offers tours.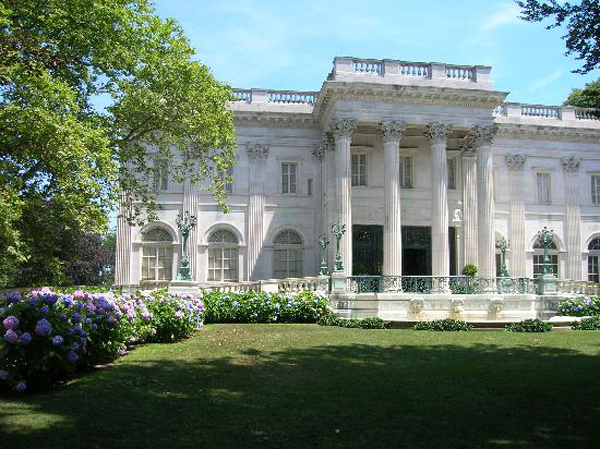 Castle Hill Inn and Resort: Located at 590 Ocean Drive, this spectacular inn and resort is the perfect spot for lunch and cocktails on the lawn as sailboats drift by!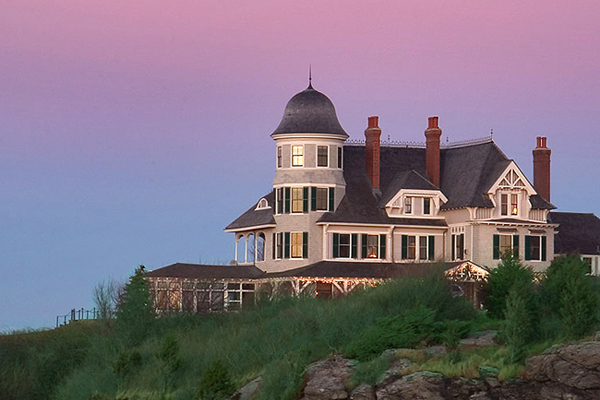 So, just to recap: Whether you plan to say, "I do," in the near or distant future this list is the perfect place to start to get some ideas of activities your family and friends can do while visiting Newport. Be sure to leave a comment with other suggestions or even your personal reviews. We love to hear from our readers!
Photo Credits, Top to Bottom, Left to Right: Cliffwalk via Onne Van Der Wal, Fort Adams via Bill Murphy, Tennis Hall of Fame via Tennis Cruise, The Breakers via Stalking the Belle Epoque, Marble House via Branch the Blog, Castle Hill via Stoneblossom