Dear Donna, From Do-It-Herself Bride
Dear Donna,
I have taken a lot of the wedding planning on myself, but my mother and mother-in-law feel left out of the process. How do you recommend I include them without having to deal with too many opinions?
Sincerely,
Do-It-Herself Bride
---
Dear Do-It-Yourself,
I know only too well both sides of this issue. While you want to have the wedding of your dreams, your mother(s) also want to experience the joy in making them come true. Here's my best suggestion as to how to do both. I would find two particular areas that you would want to have assistance with, one from your mother and one from your mother-in-law. For instance, have your mother-in-law help you choose your flowers. Have your mother join you at your tasting. They will feel part of the planning process, you won't have too many opinions on one subject, and the rest will be up to you. If you really are a Do-It-Herself Bride, you will find the joy in having them share some of your planning, but creating most of the day's festivities on your own.
Nothing like having it Your Way!!!
Best Wishes,
Donna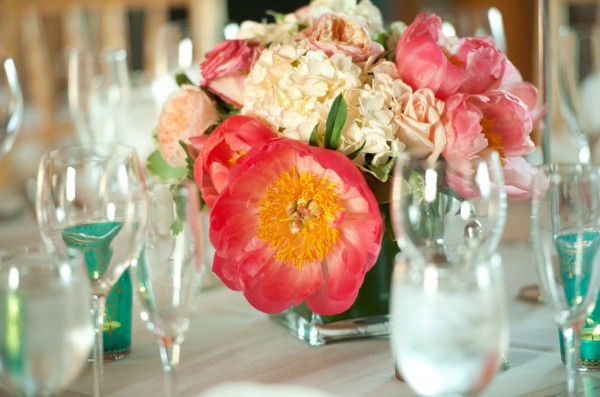 Photograph: Zenobia Studios, Flowers: Sayles Livingston Flowers