Our Top 5 Favorite Weddings of 2014!
As a tradition, one of our favorite things to do here at Newport Wedding Glam on New Year's Eve is to spend some time as a team going down memory lane and reliving the high (and sometimes not so high) points of the year we've shared together. Although every day of 2014 wasn't perfect, we've definitely had an amazing year full of wonderful things — from learning how to grow with our readers (the "Glam'ers") to having the privilege to connect with great wedding vendor talents around Newport to being able to share loads of inspiration shoots and real weddings with Newport brides-to-be like you! With all of the great things that have come our way in 2014, we're beyond excited to dive into the new year and make this next year even better than the last. But, before we leave 2014 behind entirely, we decided it was only right to share one last bit of inspiration with you all by taking a look back at our all-time favorite weddings of the 2014 season. So, before you pull out your champagne glasses and clink to the new year, join us one last time in 2014, and start your year off with a whole lot of pretty!
John & Jessica
John and Jessica's Newport wedding was the epitome of romance, and, you know us, you know that we can never get enough of a wedding full of true love. And, if the couple's clear happiness to say "I do" wasn't enough to make this day one of our favorites — the glamorous details, such as the bride's sparkly gold shoes and the stunning pink florals, definitely locked in this wedding as one of the most memorable of 2014! See the full wedding here.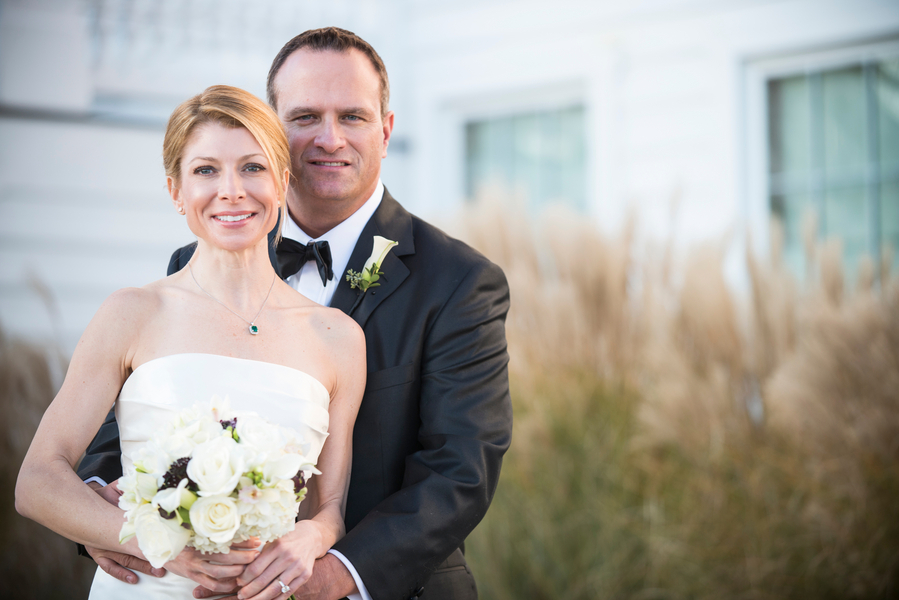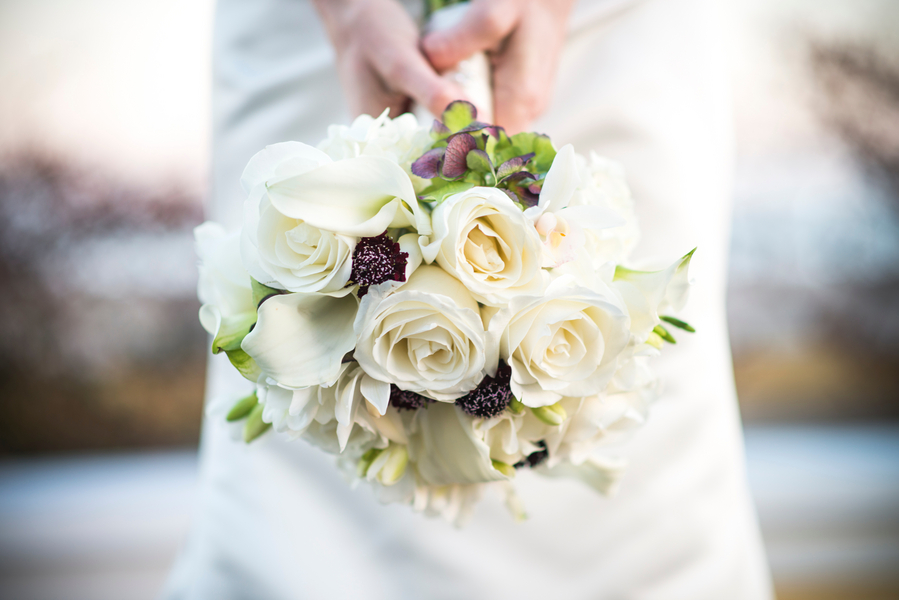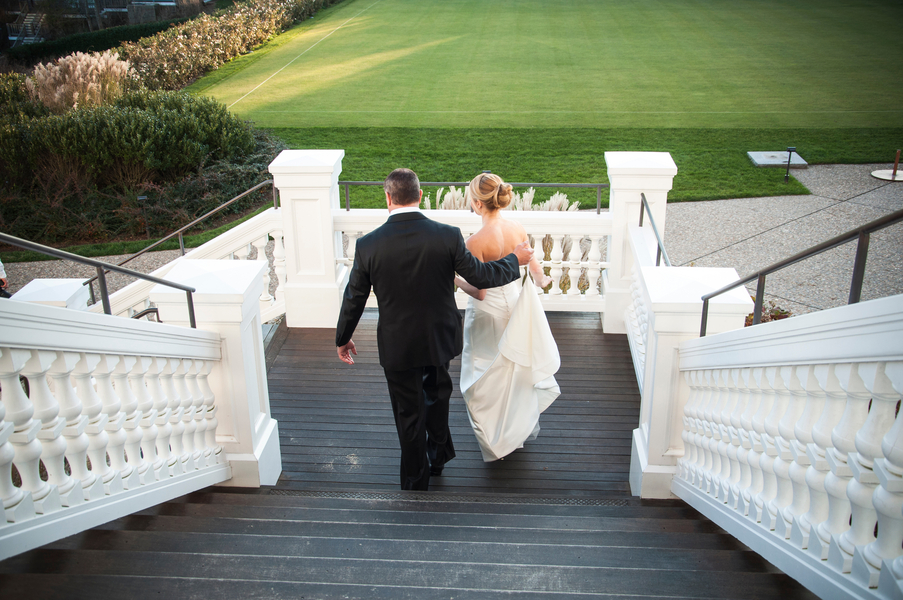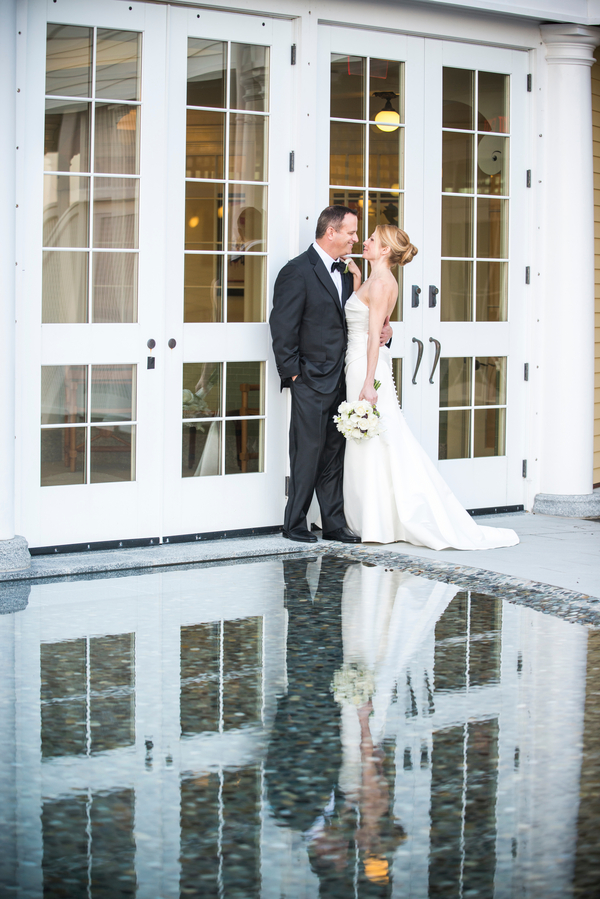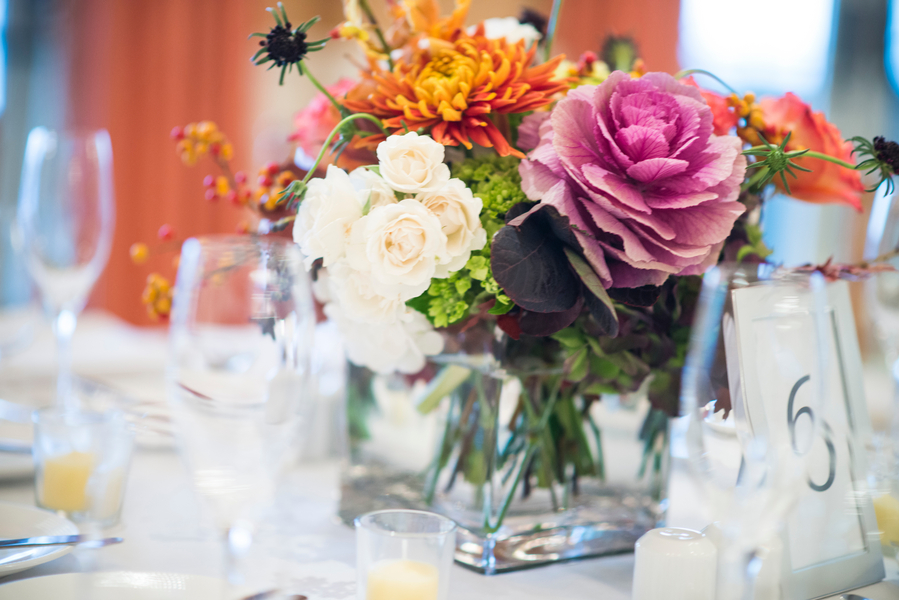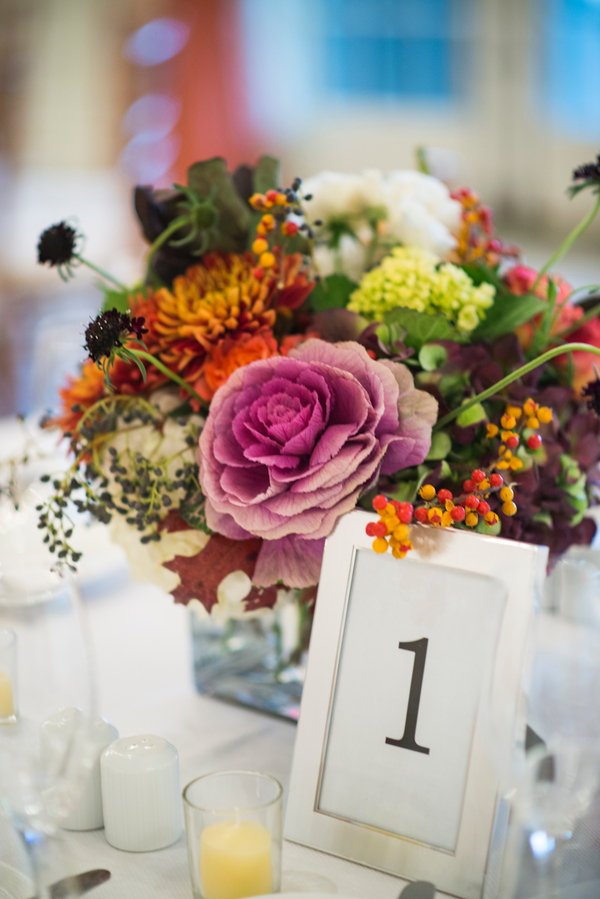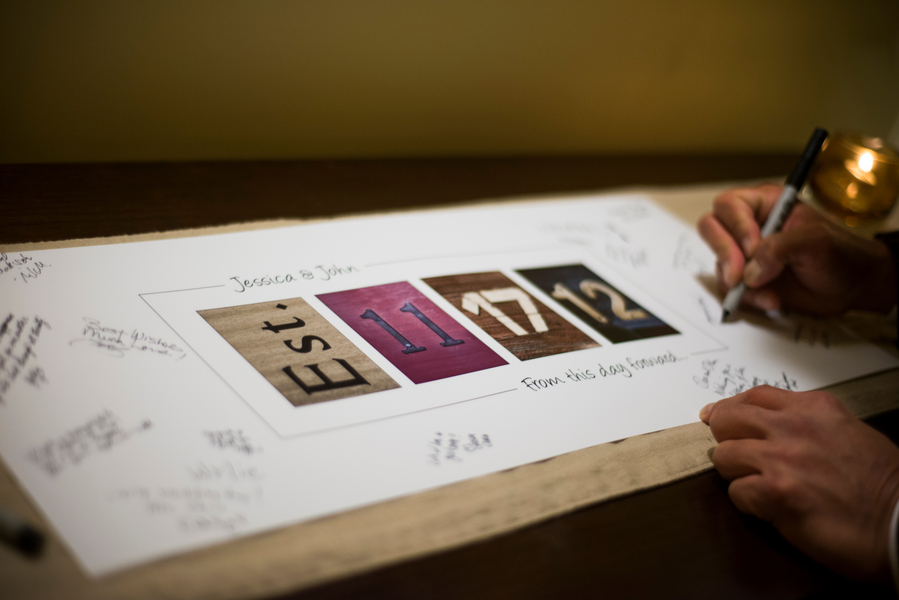 Photographer: Blueflash Photography//Event Venue: The Ocean House at Watch Hill//
Shawn & Antonieta
This next wedding was all about bringing to life the couple's vision of having a wedding day that not only reflected their roots and their mutual love of travel, but that was "green" and environment-friendly in every way possible totally stole our hearts. She wore a vegan silk dress, they made invites our of recycled paper, and served a locally-harvested, farm-fresh meal to their friends and family from around the globe! But, that's not all…the adorable bride and groom also wowed us with their gorgeous fall decor and their lovely red and orange color palette. See the full wedding here.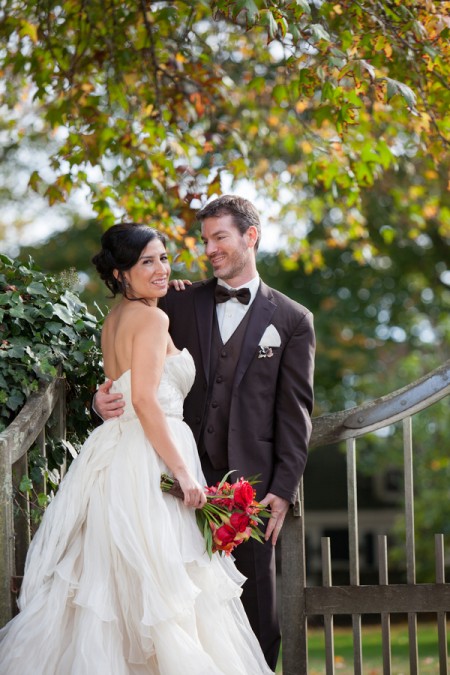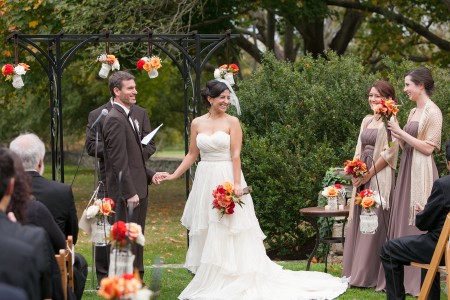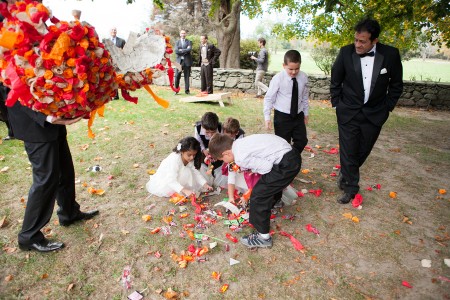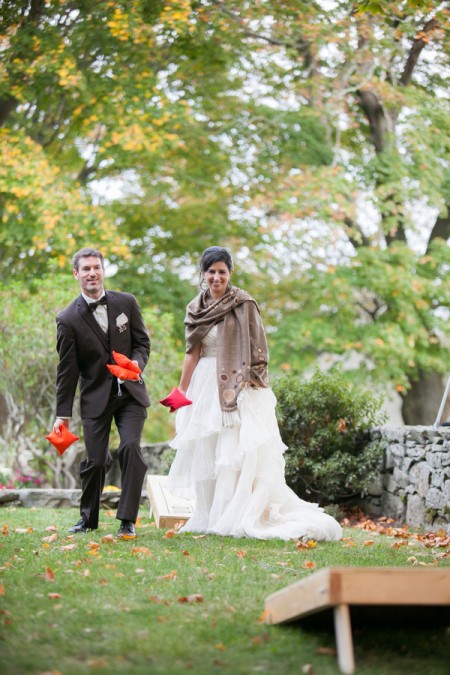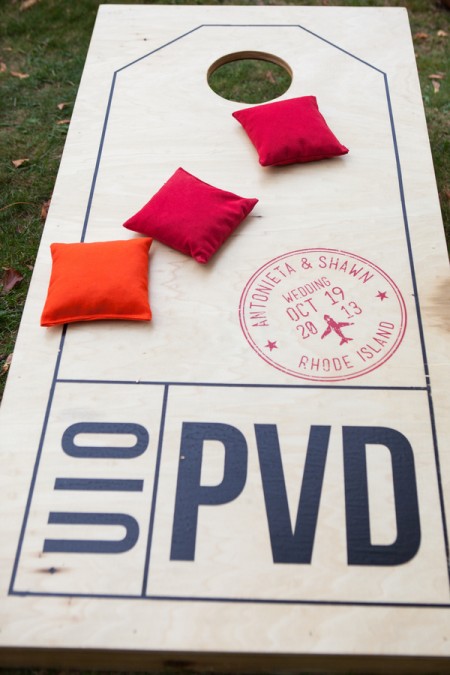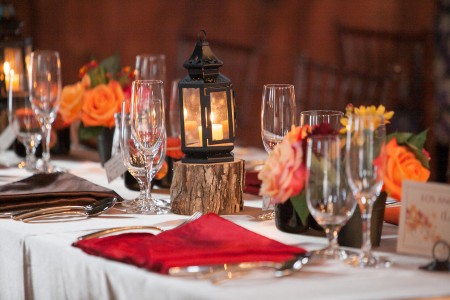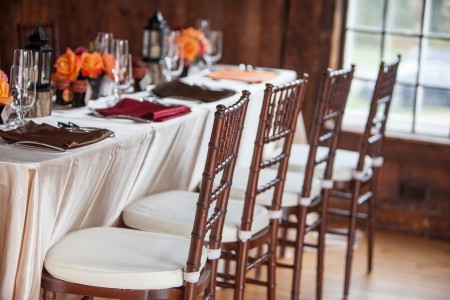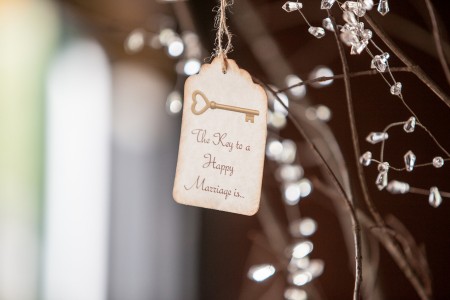 Photographer: Nelly – Photographer//Dress Store: Andria Bird Bride//Tuxedo and Mens Attire: Anthony House of Formals//DJ: DJ VALENTINA//Musicians: French Roast//Jewelry: Hegemen & Co.//Invitation Designer: InviteSite//Caterer: More Than a Meal//Event Venue: Mount Hope Farm//Bakery: Sin LLC//Beauty: Studio 101//
Brendan & Julie
There's not a detail that we don't love about this classic Newport wedding! Playing on their coastal backdrop, the couple incorporated beauty into every aspect of their day and we can't get enough of the from the refreshing color palette, the luxurious guest lounge, the magical reception filled with hydrangeas, or the milk and cookies send-off snacks! See the full wedding here.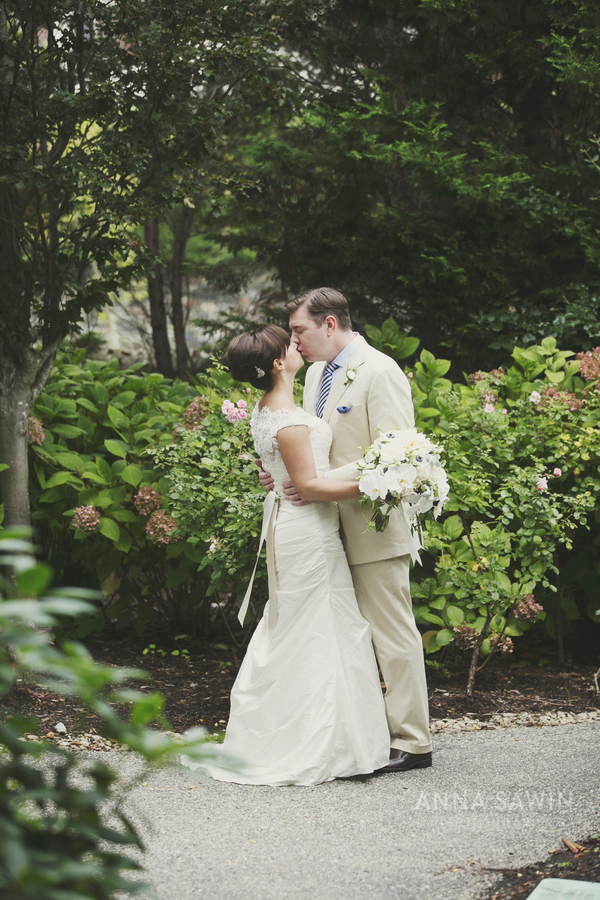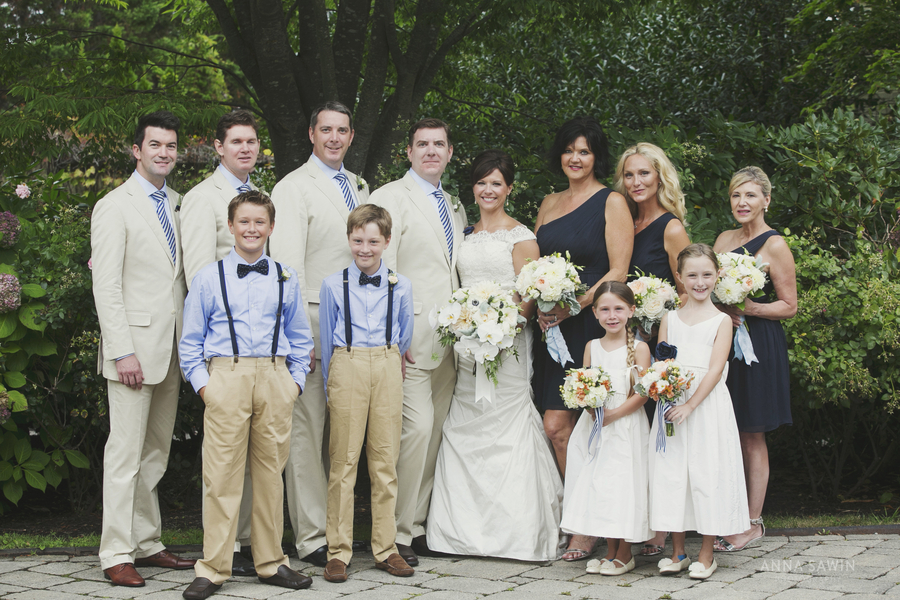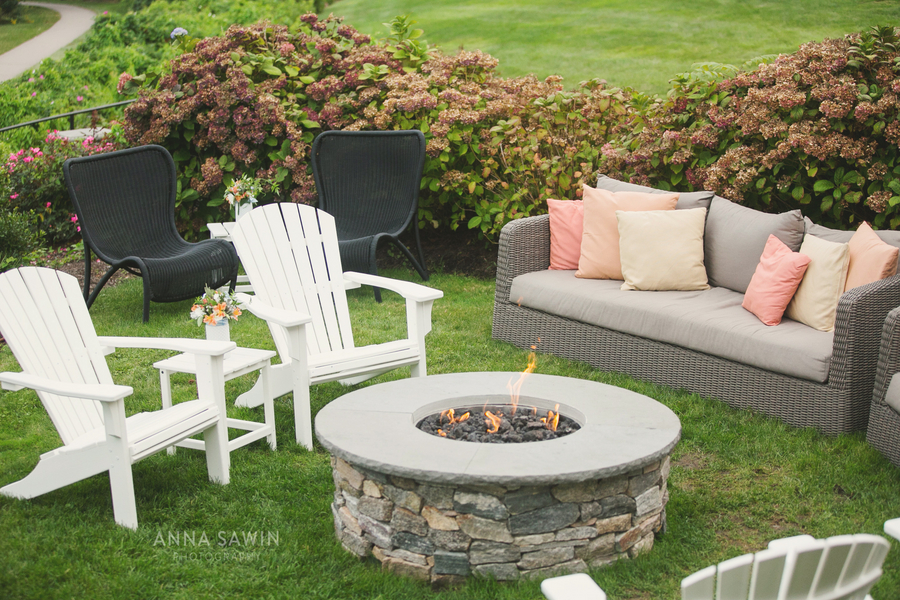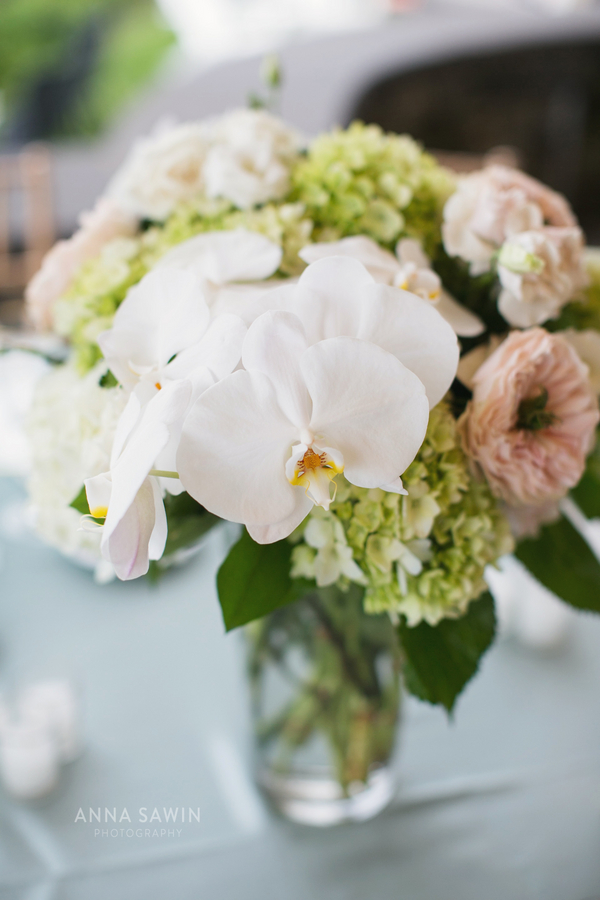 Photographer: Anna Sawin Photography//Floral Designer: hana floral design//Event Design: Ryan Designs//Invitation Designer: Paper Moss//Reception Venue: The Chanler at Cliff Walk//Event Planner: true event//Hair and makeup: Mark Evans of Trumps Salon//Bridal attire: Boutique Couture//Groom's attire: Astor and Black//Boys' attire: Crewcuts, J. Crew//Rentals: Rentals Unlimited//Ceremony music: Venus Ensembles – Jessia Meyer//Reception music: Elan//Artists: Lapis Luna//Wedding cake: Something Different Cake Couture
 Brian & Stephanie
What's yellow, grey, and gorgeous in every way? If you're an avid reading then you know it's Brian and Stephanie's breathtaking wedding, of course! Combining aspects of their boat-filled marina venue with a sunny color combo and chevron prints, Brian and Stephanie's wedding definitely didn't have a shortage of eye candy or amazing moments. Actually, we're still swooning months later! See the full wedding here.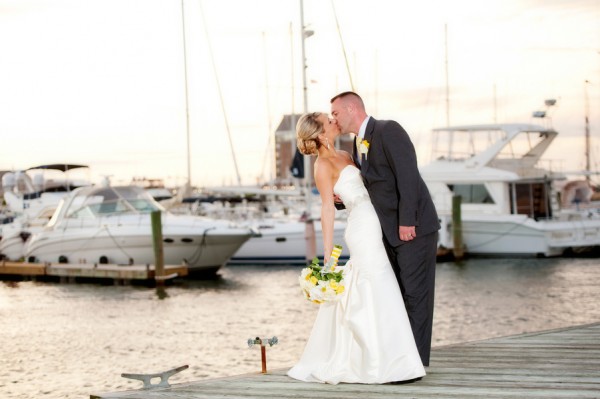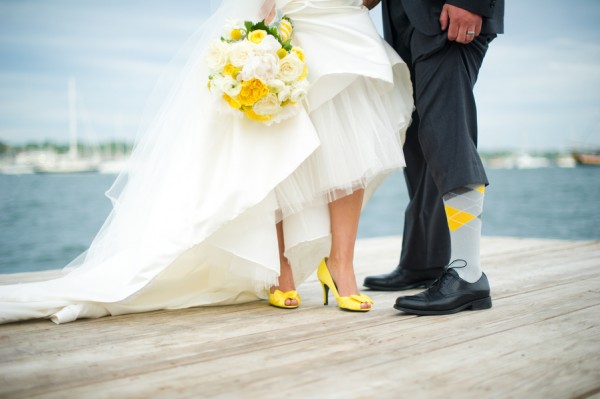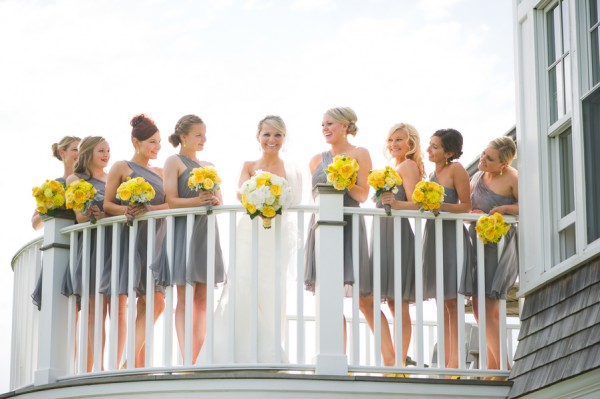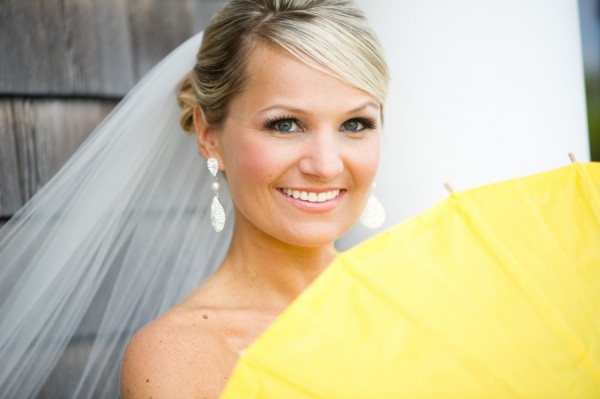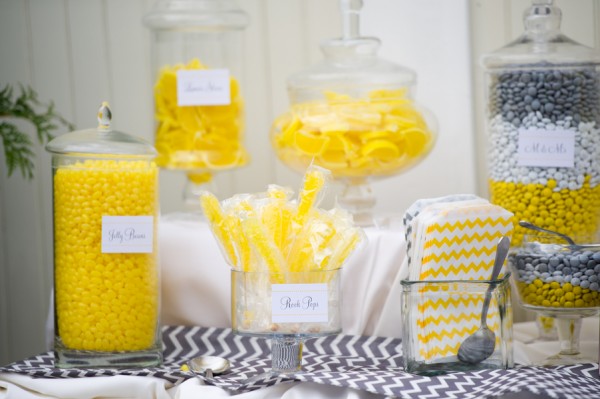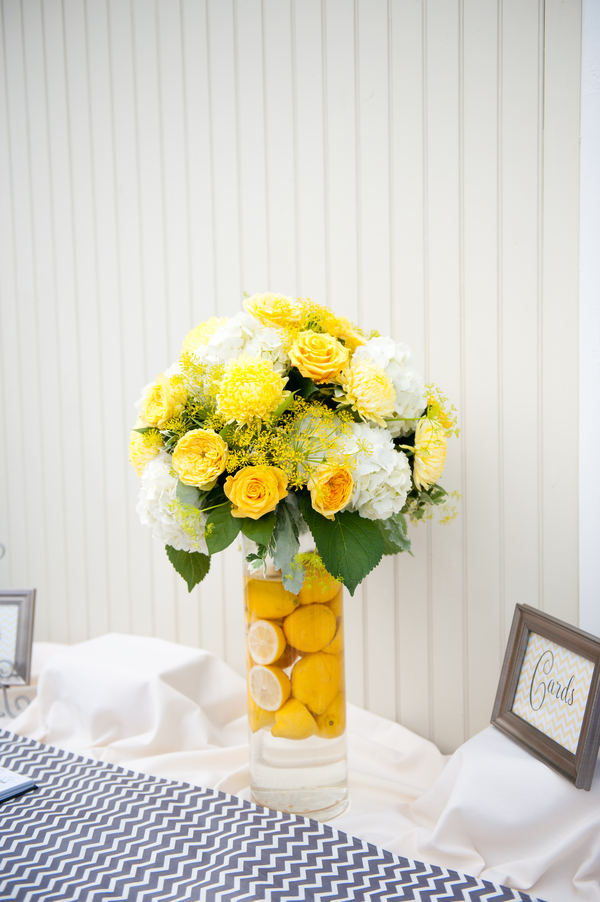 Photographer:  Erin Sage Photography// Band: Now and the Forevers// Reception Venue: The Regatta Place // Floral Designer: Vine & Vessel Inc// Cake: Sweet Indulgence//
Shaun & Stephanie
This traveled-themed wedding is packed full of maps, suitcases, and vintage props galore, which is exactly why it made our list for one of the top weddings of the year. Even now, we can't get enough of the fabulous outdoor ceremony overlooking the ocean, the unique way the couple integrated traditions for their cultural backgrounds, and the beautiful way that they turned their story of traveling the globe together into a soiree that was personalized, romantic, and totally unforgettable! See the full wedding here.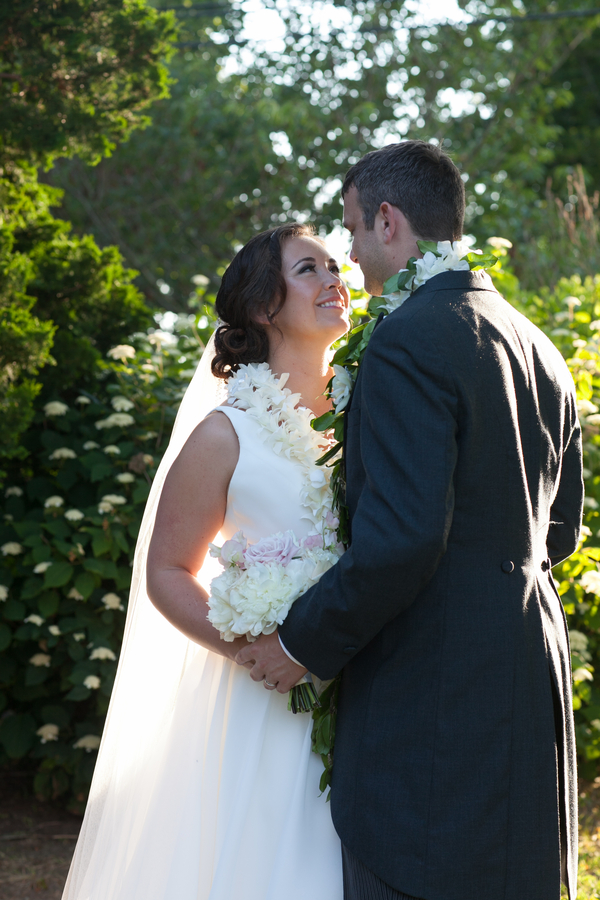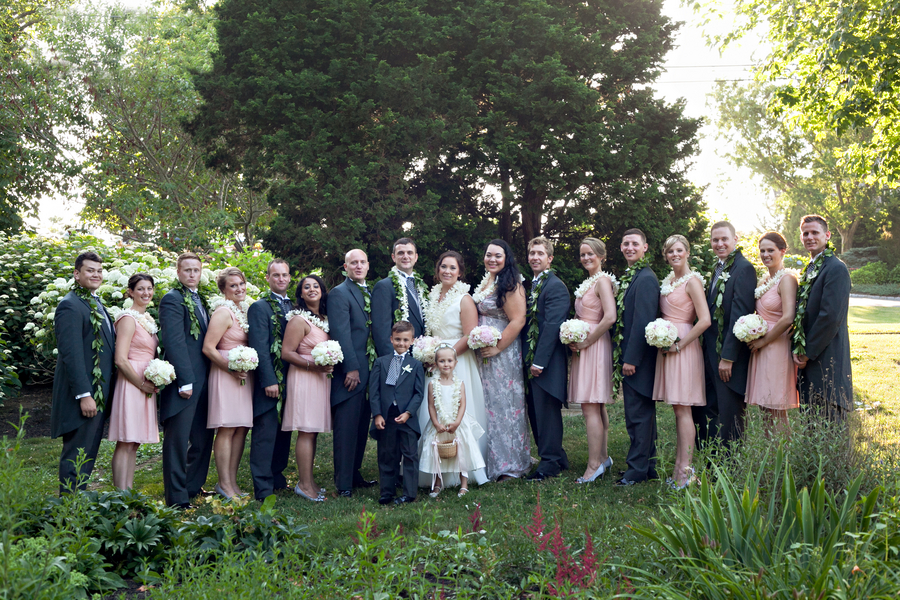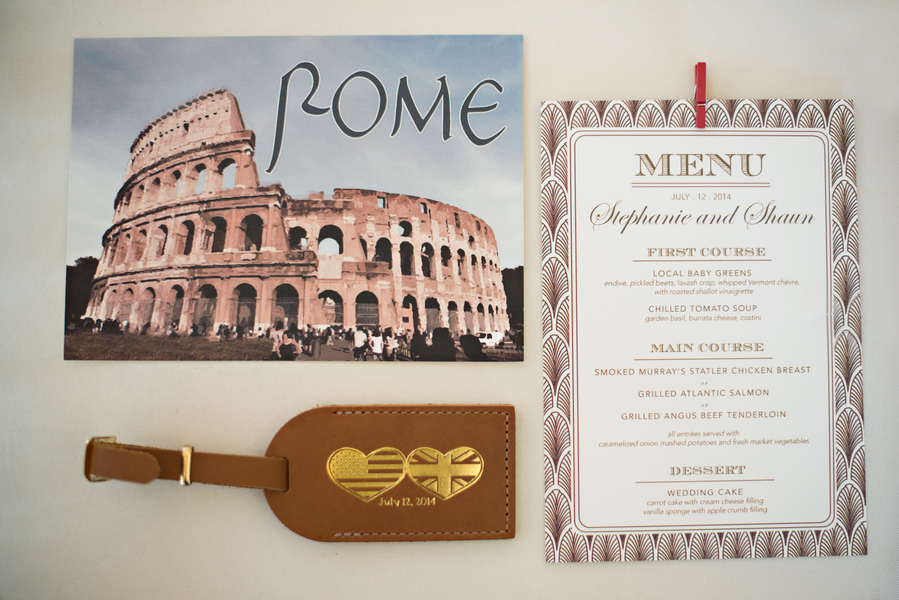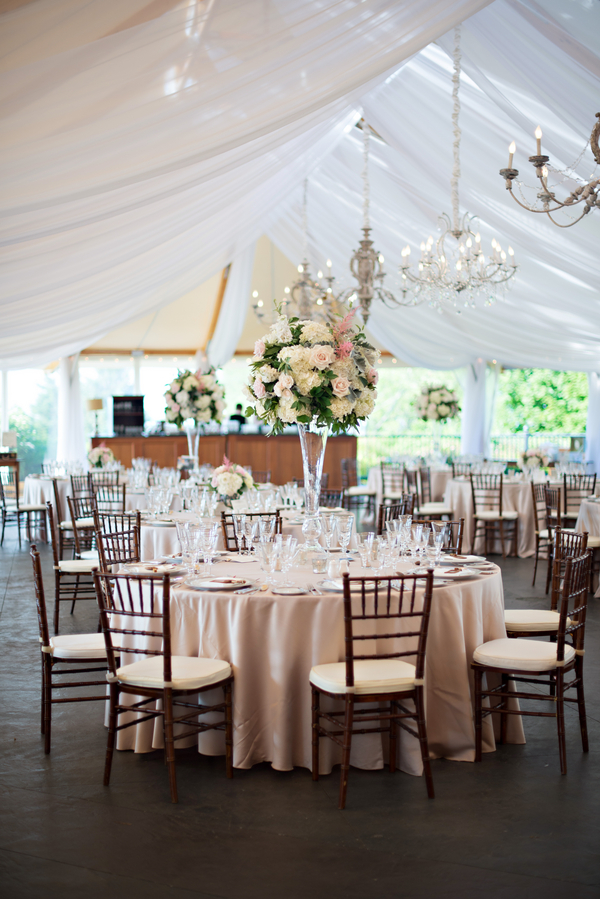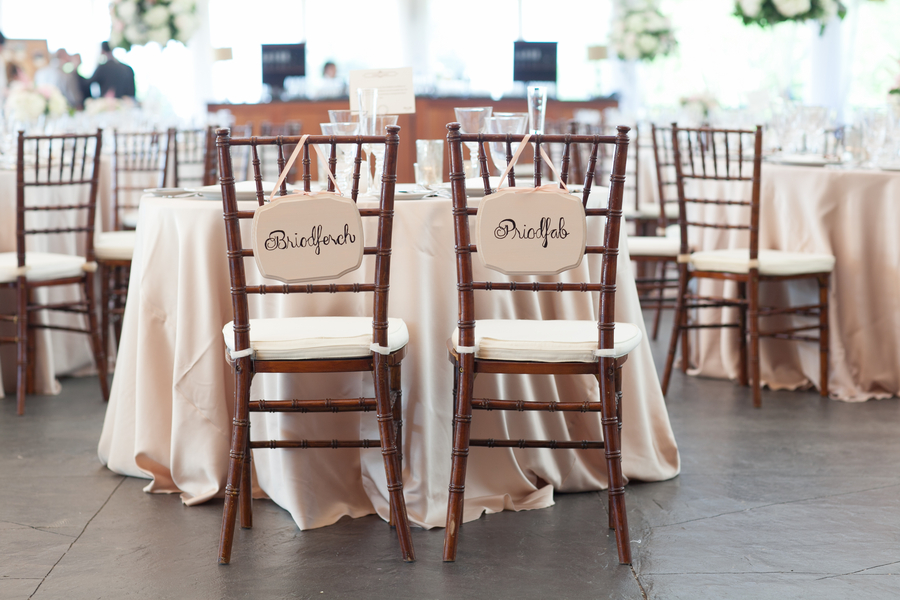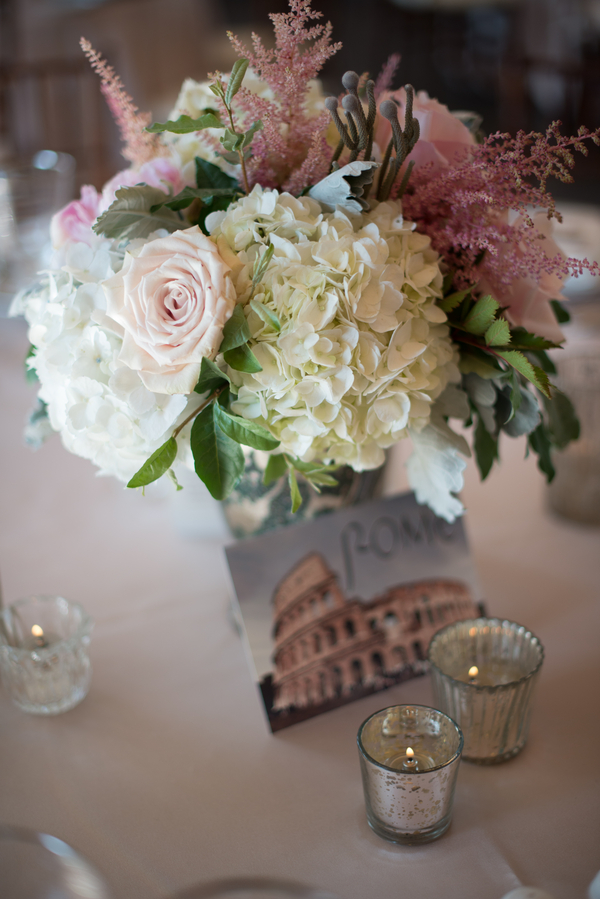 Photographer: Jaclyn L Photography//Dress Store: Kleinfeld//Reception Venue: Castle Hill Inn//Bakery: Confectionary Designs//Event Planner: Couture Parties//Favors and Gifts: Curry's Leather Products, Inc.//Event Planner: Exquisite Events Design//Heirlooms and extras: GALVIN-ized//Signage: Lizzie & Company Designs//Photo Booth Equipment: Photobooth Planet//Equipment Rentals: Rentals Unlimited//Equipment Rentals: Sperry Tents//Floral Designer: Stoneblossom Floral and Event Design//Band: Unity Band Boston//Tuxedo and Mens Attire: Viking Tuxedo//
See? 2014 has definitely been a great year for sharing stunning Newport Weddings!