The Guide to Stress-Free Wedding Planning
It's no secret that planning for your wedding day can be a stress-inducing experience. There are many details to remember, tons of prep to do, and lots of decision to make before you can enjoy the big day. However, wedding planning shouldn't be synonymous with stress and being miserable — this is a time for reveling in happiness and enjoying each precious moment of the days before you marry the love of your life. As the premier resource for helping Newport brides go from "yes!" to "I do," we are here to make sure that joy heavily outweighs stress throughout your wedding planning experience. To get you started on the right foot, we've created the guide to stress-free wedding planning. Check out tips and tricks below!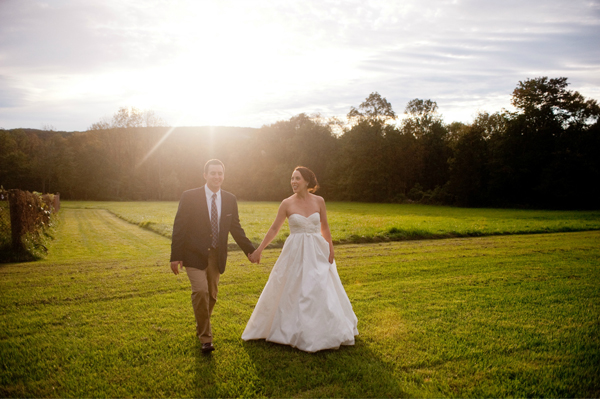 image via Maggie Conley Photography
Take your Time — Because most brides only take a year to plan their dream wedding, it can lead to high stress levels and self-inflicted pressure to get everything done quickly and perfectly. Taking a few extra months to plan for your wedding will greatly reduce your stress levels without forcing you to have a long engagement. Be kind to yourself and consider taking 16 months to plan rather than 12.  Doing so will also give you the best chance at getting one of the Newport wedding venues that get booked a couple years in advance.
Budget Appropriately — Newport is one of the most expensive places to get married in the entire United States.  Staying within your budget is a challenge for many Newport based brides. A quick and easy way to avoid stress is to budget appropriately for your wedding from the beginning and to stick to you budget no matter what comes up along the way. An unrealistic budget can sour even the most fun aspects of wedding planning in a snap. Be on your guard and be prepared with a well-thought out plan and a budget to match!
Prioritize! — A common mistake we see among brides and grooms is trying to tackle each and every last detail all at one time. Make a list of the details that are most important to you and rank them. Focus on the top three and then take all the others one step at a time. Your wedding planning to do list shouldn't overwhelm you, it should help and guide you.
Communicate with Your Vendors — It happens all too often that brides are uncommunicative with their vendors throughout the wedding planning process, which can lead to misunderstood expectations, hidden fees, and an unhappy bride. A key to stress-free wedding planning is to communicate with your vendors and be clear about what you envision for your big day.  Make sure you have everything ironed out with your Newport wedding photographer before your big day arrives.
Don't Strive for Perfection — Thanks to celebrity quality wedding inspiration plastered all over the web, many brides consider "perfection" their number one wedding planning goal. Avoid striving for perfection for your wedding day and instead focus on having a wedding that reflects your personality and that you will actually enjoy. Perfection is a word thrown around a lot in the wedding world, but in reality a perfect wedding isn't possible — things will go wrong and silly things will happen, so embrace the crazy side of life and enjoy your day anyway.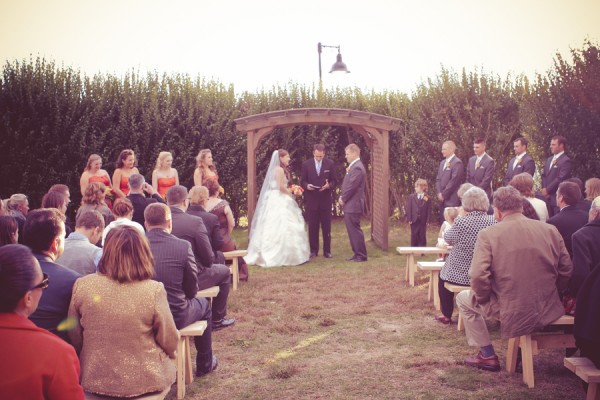 image via Jewel Photography
Hire a Planner/Coordinator — Tackling the monumental workload of wedding planning alone can make even the most well-organized and prepared bride a little crazy. Hiring one of the many talented Newport wedding planners or a day-of coordinator is the easiest way to lighten your load and to help you make sure that all of your bases are covered. You can never go wrong by hiring a professional to help you. They are professionals for a reason.
Finish Your Planning Early — The pressure of wedding planning really starts to build about two weeks before the wedding day. To avoid going into super stressed out mode, finish your wedding planning at least two weeks before the big day. This way you can spend those two weeks enjoying the excitement leading up to the party and can concentrate on being with the one you love.
Be Okay with Not Pleasing Everyone — There is always someone who will complain. Our advice is to accept that you can't please every single guest and to remember that the day is about you and and your fiance. If you try to accommodate each and every need and desire of those attending your wedding, then your wedding planning journey will be a nightmare. Brush off the complaints and focus on what matters to you as a couple.
Accept/Hire Helping Hands — Whether you look to family, friends, or the pros, being willing to accept or hire helping hands is essential to getting through the ups and downs of planning your wedding in Newport.   For example, on the day of your wedding ask a family member to make sure all the seating cards are setup properly at your Newport wedding venue.  Those around you are often more than happy to help, so don't try to take on all the planning burden alone. Make it into a fun thing to do together and you'll be much happier in the end!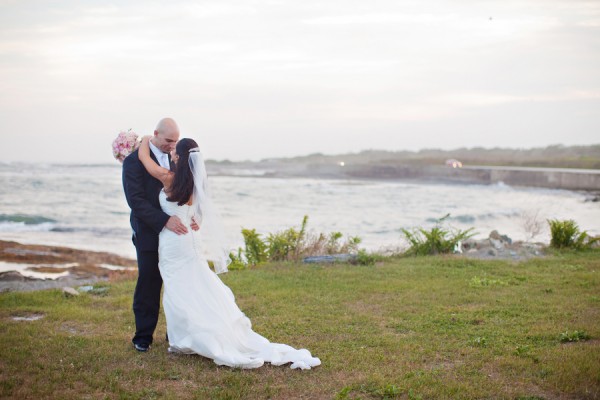 image via Binita Patel Photography
Remember to Have Fun — Year after year, we have real Newport brides tell us that they wish they would have taken more time to have fun on their wedding day rather than worrying about small details. The day will fly by, make sure you are present in each moment and soak up all those memories. The sweet, unplanned moments are what really matter.
Focus on Love — Marriage is about two people sharing their love and expressing that love to those around them. However, the overwhelming side of wedding planning often distracts brides and grooms alike from that simple fact. Your wedding day is about celebrating your love for one another; forget trying to impress your guests or having the wedding of the year.
As you start your wedding planning journey, remember the reason why you are excited to get married and remember that surviving wedding planning without stress is possible. Just focus on what matters most — we promise only love will matter in the end!