Etiquette 101: Best Wishes or Congratulations?
Etiquette mavens can finally breath a sigh of relief because we are about to set the record straight on an incredibly vexing issue to those of us who are a tad obsessed with social protocol. But first a quick quiz: Should you say "best wishes" or "congratulations" to a newly-engaged or just married bride?
Those of you who answered "best wishes," you're RIGHT! Always, always extend your best wishes to a bride, but feel free to say congratulations to the groom. We think Miss Etiquette sums it all up in her blog post devoted to this topic:
"Saying congratulations to a bride implies that she has won something – her groom. The groom is to be congratulated for getting the lady to accept his marriage proposal. To avoid controversy, many people just extend their best wishes to the bride and the groom!"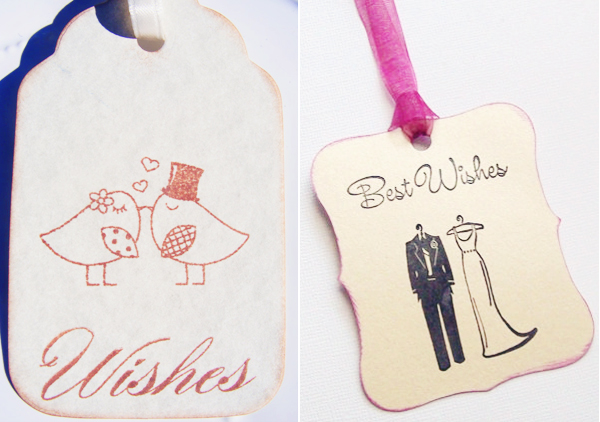 Have a fabulous day everyone and best wishes to all our brides out there! Remember, we love hearing from our readers so be sure to leave a comment or ask us a question!
Credits, Left to Right: The Old Vintage Shop via Etsy, Pixie Paper Creations via Etsy