Things We Love: Traditional New England Clambakes!
We know it is Fall, but for all of you couples planning your 2012 Newport wedding… if there's one thing that screams summer in New England, it's a good old-fashioned New England Clambake. The tradition of a clambake dates back to the early New England colonists and is still practiced quite authentically in the Newport, RI area as food is baked on a bonfire bed of rockweed creating a wonderful balance of flavors by caterers like McGrath's Clambakes or Compton Clambakes. So now some of Newport Wedding Glam's favorite lobster and clambake inspired items that we want to share with you today, to complete your Wedding Newport Clambake event…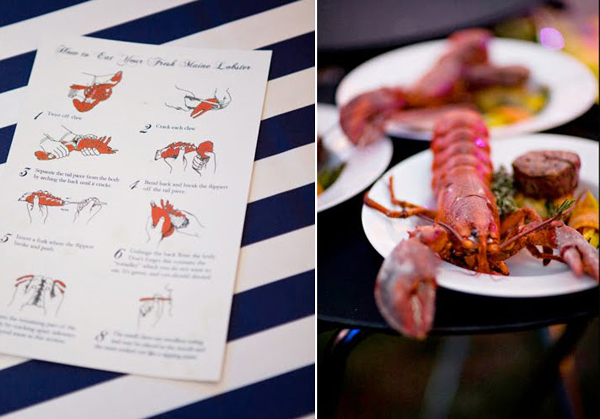 For a clambake and lobster theme there are loads of places to check out for inspiration and to purchase these fun items, from the handmade bits on Etsy, custom bibs and wet naps from Sand Scripts, lobster lollipops at Shore Chic, to local favorites like It's My Party Bake Shoppe, you can find everything from personalized bibs to letter pressed invites, to lobster cookies and sweets,  you just can't go wrong.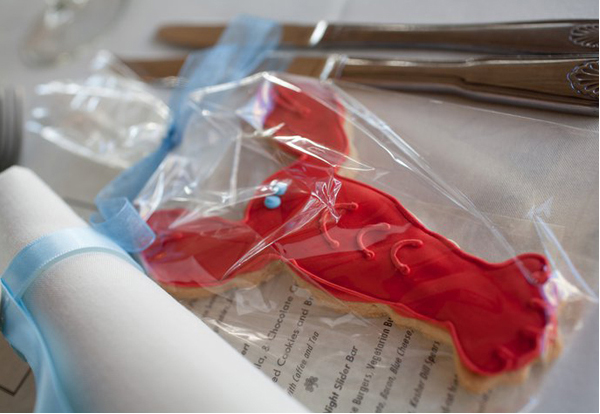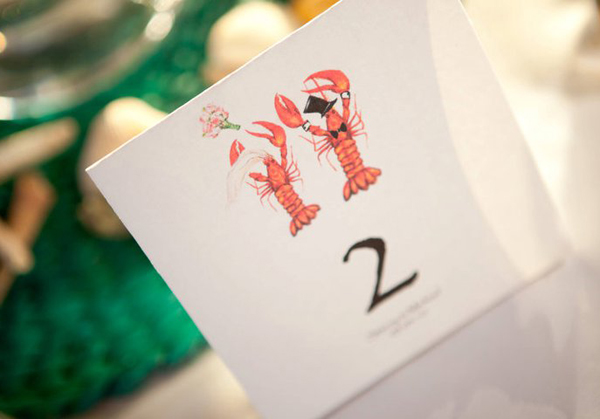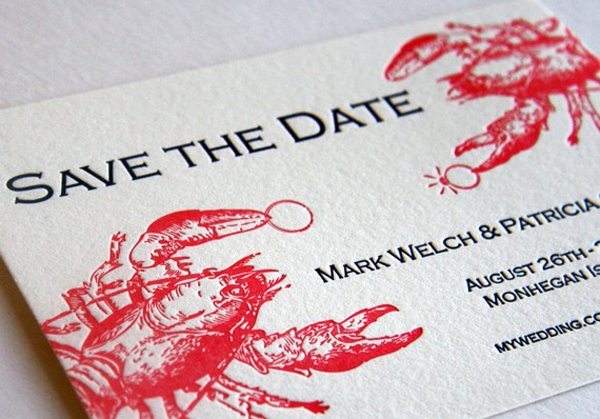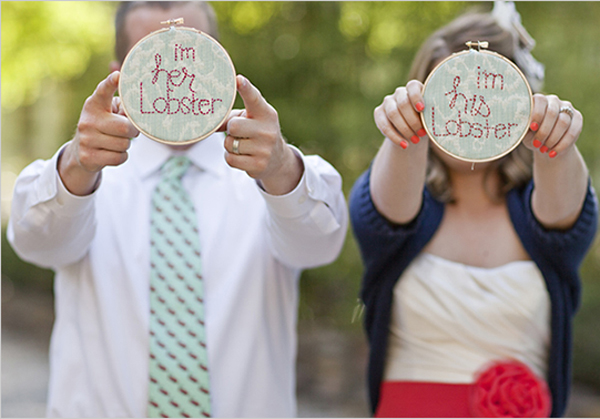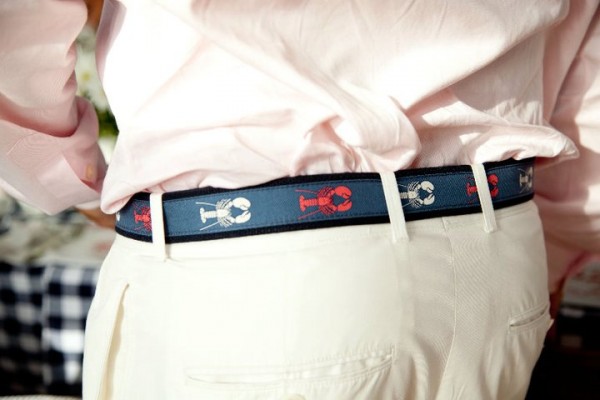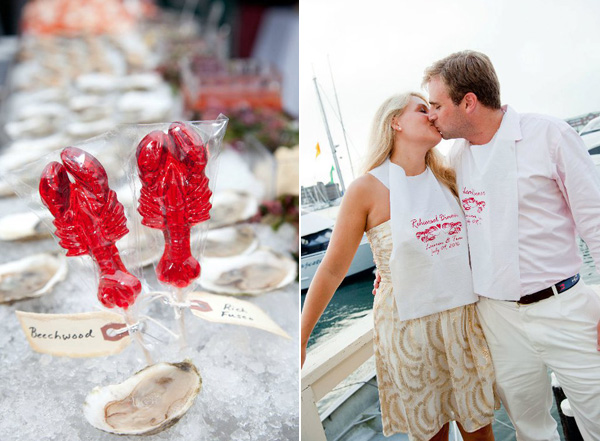 How cute is this custom rustic clambake sign!  It was actually for a wedding of a Raina Dawn Event client this past Fall in Newport.  If you want to order one of your own for your Clambake event it can be purchased on Etsy at My Primitive Boutique!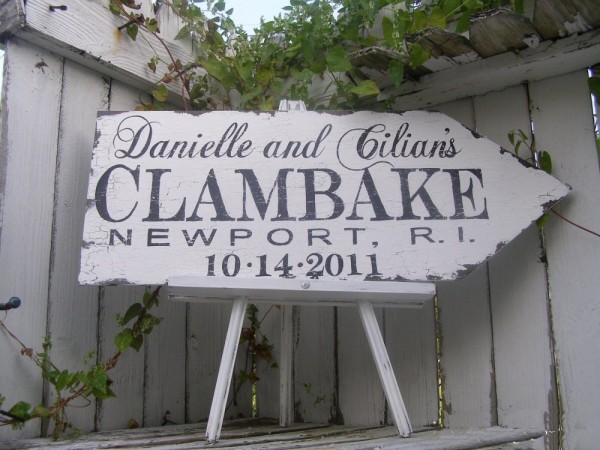 We couldn't rest sharing these details as well from Snap! Photography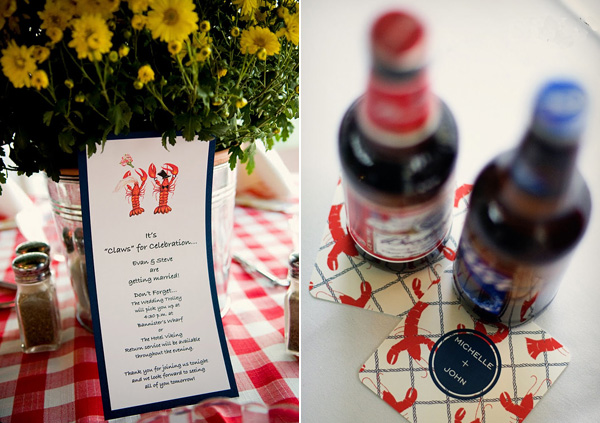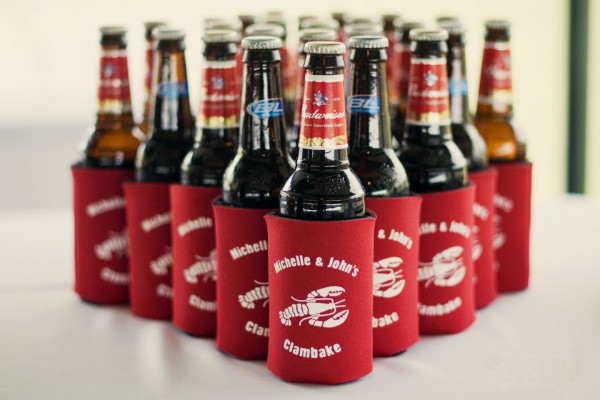 Photo Credits, Top to Bottom, Left to Right: SNAP! Photography, Carrie Rodman Photography, Etsy Steel Petal Press, It's My Party Bake Shoppe, Sand Scripts, Carrie Rodman Photography, Carrie Rodman Photography, Etsy at My Primitive Boutique, Snap! Photography