Honeymoons: Hawaii!
There's a reason Hawaii is one of the most popular honeymoon destinations in the world. With its pristine beaches, luxurious accommodations, fantastic weather and friendly native population, the islands comprising Hawaii are a true mecca of romance, a Shangri la of indulgence and the perfect place for you and your spouse to celebrate the beginning of your marriage. Thinking about honeymooning here? Look no further for everything and anything you'd ever want to know about the hottest places to stay, eat and play. Expert travel agent Arlene Brenner has it all mapped out for you. Just sit back, grab a frozen cocktail and start practicing those alohas!
Alrene, an expert travel agent and who you should call for planning your honeymoon talked to NWGlam about "Perfect Hawaii" and her top spots she suggests for brides & grooms, "Romance…Seclusion…Sexy Beaches…Adventure…that is what you think of when you want to spend your honeymoon on the Beach.  And Hawaii is the first place that comes to your mind."
"Selecting an Island that meets all you needs does not have to be confusing.   Each Island has their own special component and ambiance."
"With all the wonderful magazines and books on the market, it is fun and exciting to plan your honeymoon.  Working with a knowledgeable travel agent can ease the stress on your decision, and together, you can make a wise choice."
"These are just some of the wonderful resorts you can consider when you are planning your Hawaiian honeymoon!"
Four Seasons Resort Hualalai: Kailua-Kona
Just a short drive north of the airport and 20 miles north of bustling Kailua, this residentially styled deluxe resort ranks at the top of the list of Hawaii's best hotels.  A standout among its peers, this operation's prowess is derived from its generously proportioned accommodations, flawless service and sumptuous, rambling grounds that give the place the look and feel of a private botanical garden.  Pampering is one of the main ingredients when planning your honeymoon and what better place to to that then in the wonderful and superlative spa. The hotel has seven pools each with a different personality, as do the accommodation blocks they serve.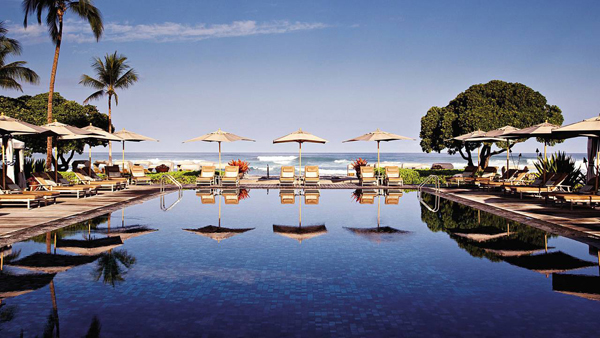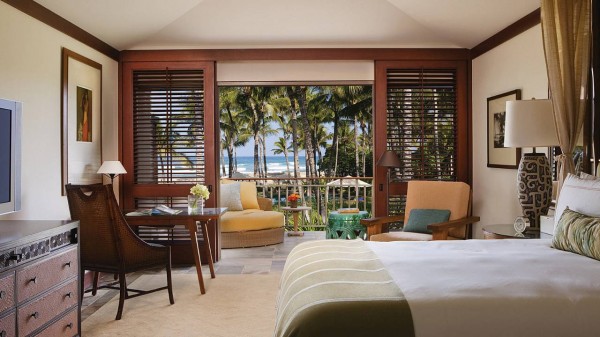 Halekulani: Honolulu
Like a diamond on a rhinestone cap, this exceptionally elegant hotel is a standout in the heart of Waikiki. Aptly named, Halekulani means "House Befitting Heaven" in Hawaiian.  Guests, all treated like dignitaries, are personally welcomed and then escorted to their rooms for registration. Flowers, fruit and a welcoming tray of hotel-made chocolates await them.  The bedding is unbelievably luxurious, with the 600-thread-count sheets approaching the suppleness of the blind-stitch, which was criminalized in China at the turn of the 20th century. The Halekulani's CEO and Vera Wang have created an extravagant one-of-a-kind experience that sees nearly as many celebrities here as fashion shows.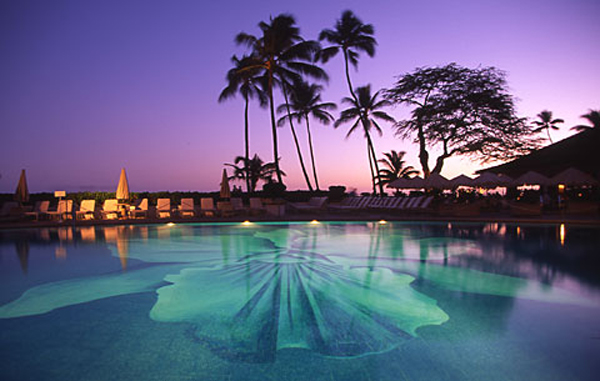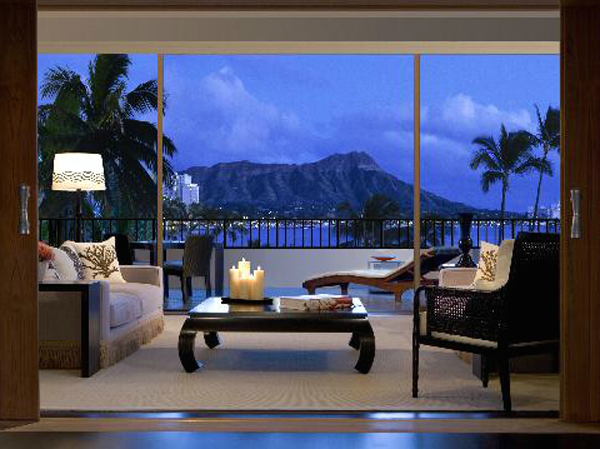 Ritz Carlton Kapalua: Maui
The AAA Five-Diamond Ritz-Carlton, Kapalua has completed a $180 million transformation, offering 463 fully-renovated guest rooms.  The new Ritz-Carlton Spa, Kapalua features treatment rooms with private garden showers, volcanic stone grottos, steam rooms, saunas and whirlpools, outdoor couple's hale (cabanas) and a fitness center and movement studio with spectacular ocean views. The resort also features six restaurants, renovated meeting space, a new children's pool and luxury cabanas. The Ritz-Carlton, Kapalua is located on 54 acres in the midst of the 23,000 acre Kapalua Resort, featuring two championship courses, award-winning restaurants and a historic pineapple plantation.
Amenities when booked with Arlene at Indian River Travel:
Buffet Breakfast for two Daily in the Terrace Restaurant
$100 Hotel Credit per Room, per Stay
Welcome In Room Amenity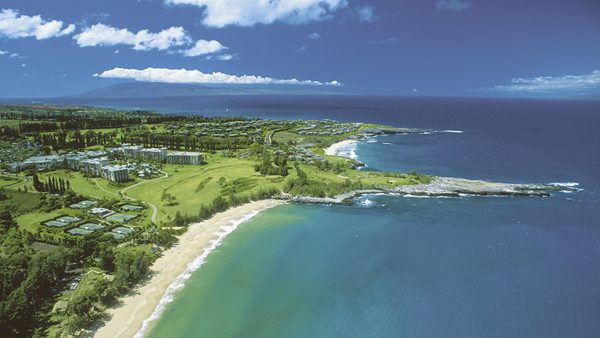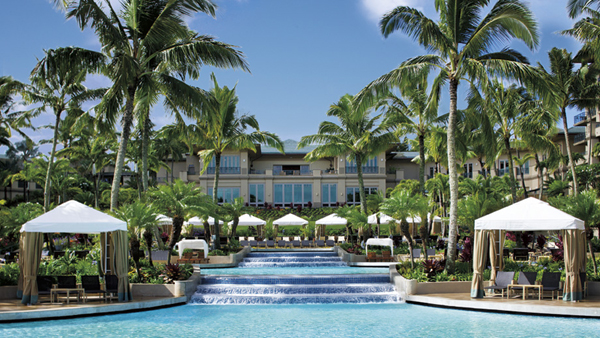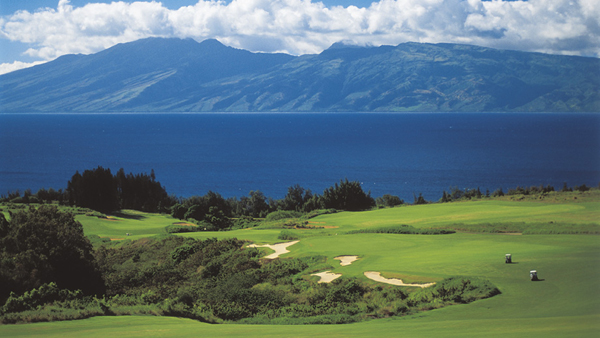 Travaasa: Maui
At the end of the Hana Highway, on the lush eastern coast of Maui, is the AAA Four Diamond Travaasa Hana, formerly the legendary Hotel Hana-Maui where tranquility is a way of life. Hana is the perfect location for honeymoons and romantic getaways. Luxury accommodations include spacious, bungalow-style Garden Suites with patios and romantic, and plantation-style, oceanside Sea Ranch cottages that offer dramatic ocean and mountain views, many with private lanai hot tubs. All guests receive a welcome basket with fresh fruit and snacks.  To preserve a sense of serenity, rooms do not have radios, televisions or clocks.  Located on an acre of landscaped grounds, the intimate award-winning Travaasa Hana Spa takes advantage of the spectacular views of Hana Bay and Ka'uiki Hill.  Enjoy horseback riding along the Hana coast. Nearby Hamoa Beach described by James Michener as "the most perfect crescent beach in the Pacific." Travaasa Hana is the Hawaii that you have always dreamed about. Here tranquility is a way of life.  What a place for a Honeymoon.
Signature Amenities when booked with Arlene at Indian River Travel:
Full American Buffet Breakfast for two Daily in Ka'uiki
Welcome Amenity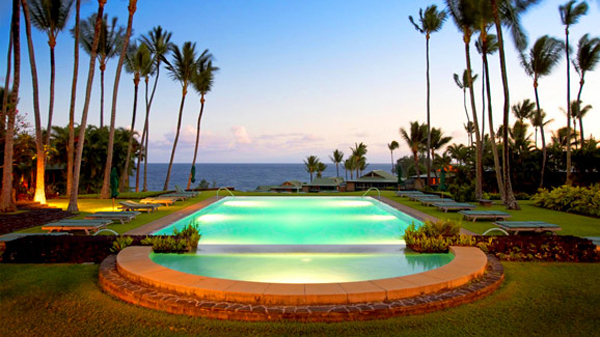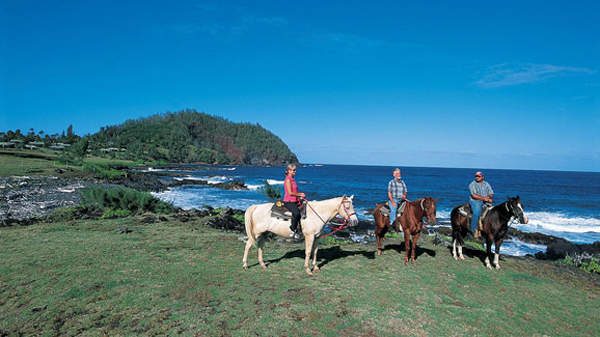 Westin Kaanapali: Maui
Luxurious retreat nestled within the spectacular natural beauty of West Maui's beaches and mountains, The Westin Ka'anapali Ocean Resort Villas provides an idyllic vacation getaway to indulge all your senses. . Unwind by the outdoor pools overlooking the Pacific Ocean, or join in the family fun at the dedicated children's pool with slides aboard a pirates ship. A delicious respite awaits at the resort's finest restaurants offering bountiful island flavors including the Pulehu Italian restaurant. There are even poolside grills for outdoor get-togethers and a full bar with tropical cocktails.
Signature Amenities…when booked with Arlene at Indian River Travel:
Full Breakfast for two Daily
10% Discount at the Heavenly Spa by Westin
$50 Resort Credit, Once During Stay
Or $100 Resort Credit, Once During Stay . Six (6) Nights Minimum Stay Required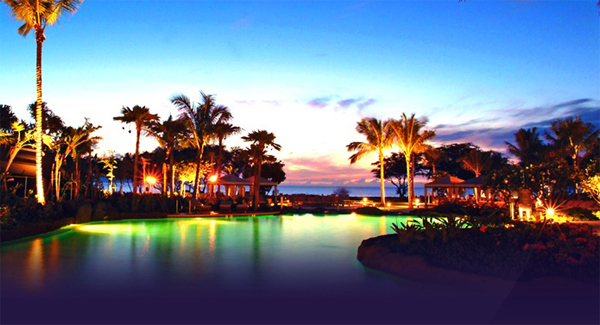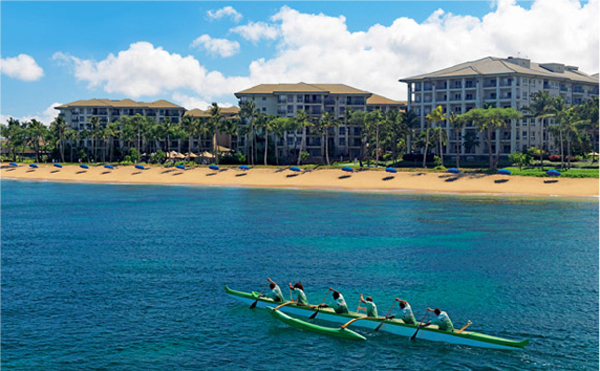 Turtle Bay Resort: Oahu
Turtle Bay Resort has almost five miles of beachfront that includes the beauty of Kawela Bay, Kuilima Cove, and of course Turtle Bay. Only 45 minutes from the high pulse and energy of Honolulu, our guests enjoy the natural tranquility of the North Shore lifestyle and spectacular ocean views from every one of 443 magnificent beach cottages and guest rooms.The resort features two lushly landscaped pools, two championship golf courses, full service Spa Luana, tennis courts, horseback riding, hiking and mountain bike trails, helicopter sightseeing, a surfing school, world-class dining and shopping.
Signature Amenities when booked with Arlene Brenner at Indian River Travel:
Full Buffet Breakfast for two Daily
$50 Food and Beverage Credit per Room, per Stay
Welcome Amenity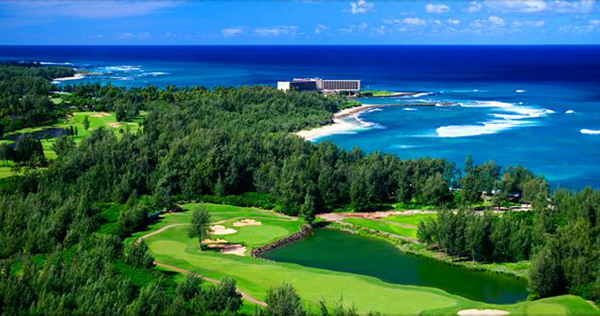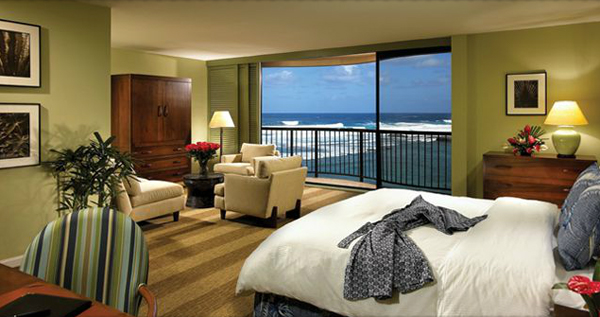 "Hawaii is truly a wonderful destination for your honeymoon, because there are so many romantic and delicious options to choose from,  it is easy to try two or three, if time allows.  The islands are easy to get to via inter island air, you can be on the beaches of Maui in the morning and the Big island in the afternoon", explained Arlene.
"This is a wonderful time to take advantage of many of the specials that the hotels are offering.  Some have stay 5 pay for 4, or stay 4, pay 3.  Some offer honeymoon specials with discounts that are very appealing, so be sure to contact Arlene if you are interested in Hawaii as she is sure to find you the best deals and give you great advice on what is right for you!"
"Whatever island and resort you select, you will have a wonderful time wherever you go because you are with the most important person in you life, you new husband or wife."
Arlene Brenner
305-804-8334
Photo Credits from Top to Bottom: Four Seasons Resort Hualalai, Halekulani, Ritz Carlton Kapalua, Luxury Link, Timeshare Hawaii, Westin Kaanapali, Turtle Bay Resort